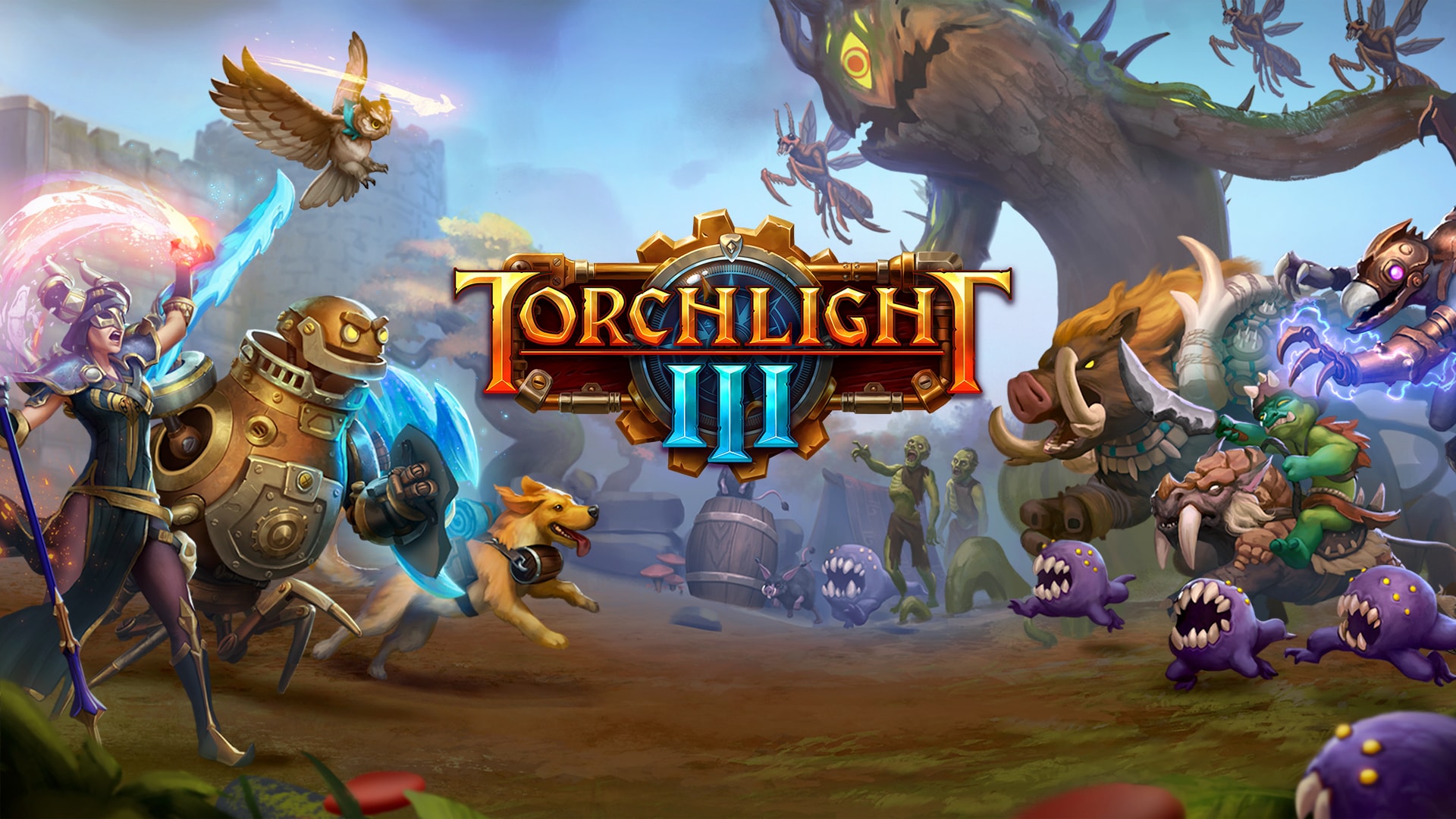 If you've been following the development of Torchlight Frontiers, you know that we have been talking about the next steps for this title for some time now. We're proud to announce a major change coming to Torchlight, making it the true successor to Torchlight I & II. That's right, Torchlight Frontiers is now Torchlight III!
Along with this name change comes a major shift in our design approach to Torchlight III. Torchlight III will be released as a premium title. For one box-price, you will own the game and be able to play the way that you want, online or off. Over the past year, we have gathered massive amounts of feedback from our Alpha testers. After reviewing this feedback, discussing with our internal teams, and receiving guidance from our publisher, we determined that this was the best course for the game. This shift helps bring Torchlight back to its roots and makes it the true sequel to Torchlight I & II that it was always meant to be.
Accompanying this transition to a more traditional release, we will also be moving over to Steam as the platform for PC distribution. Everyone who had played our previous Alphas on Arc can expect to receive a Steam key in their email granting them access to further pre-release testing on Steam.
Alongside these changes to business model and distribution method, naturally there are many other exciting changes coming to Torchlight III.
The game now follows the classic Act structure from previous titles. Players start at the Imperial Outpost besieged by goblin hordes. They then follow the trail of nether corruption into lands overtaken by Hyvid and finally reach the [redacted] Peaks and their cavernous underplaces ruled by the electrifying [redacted]
Horizontal progression has been removed, so all Frontier-specific levels, gear stats, and scaling has been removed as well. We are returning our progression systems to better work in tandem with this.
Most zones are now private by default to give a better play experience. Players can still meet each other in public town levels and form parties to play together in instanced combat zones.
When creating your character, you can now select Online or Offline Mode. Characters made in Offline Mode do not require an internet connection to play, but will also not be able to participate in multiplayer games.
We have removed the in-game real-money store.
While this is a huge sea change for Torchlight III, most of what our current players know about the game is still true:
We will continue developing the game with constant feedback from our community through Closed Alpha (and soon Beta!) testing.
We will continue releasing updates over the course of testing. Update 10 is coming Wednesday, January 29 at 10am PT. and brings the complete refactor into linear Acts, a third Frontier area, a fourth playable class, and a whole bunch of other new features and content.
We plan to release the game on PC in 2020 with a console release following shortly after.
We will continue to support the game with ongoing content updates post-launch.
The classes, game content, features and collectibles that have been shown in Closed Alpha will all stay in the game.
We're also taking this opportunity to adjust our approach to Alpha testing. We will be wiping character progress with the release of Update 10 and the move to Steam. At least one more wipe will be coming prior to launch so that all players will start the retail release with a fresh account. This will allow us to streamline our development and testing methodologies. We'll be able to release updates on a tighter schedule and our players will be able to more easily jump around the content providing us with greater feedback and deeper testing capabilities. Don't fear, if you've been with us on this journey, any Alpha-exclusive collectibles you earned are being tracked and will be made available to your retail account.
There are many other changes and additions coming to Torchlight III that we are incredibly excited to discuss with you all. Please check out our official blogs and development streams for more insight into everything Torchlight III. We know you still have plenty of questions and ideas to share. Join Max Shaefer, Creator and Executive Producer behind the Torchlight franchise, and other team members on our weekly development livestream to chat about the future of Torchlight III. We've also prepared an in-depth FAQ detailing these changes and even more specifics, which we will keep updated as new questions come in from our players. As always, stay in touch with the team over here at Echtra on our official Discord Channel or follow us on Twitter @PlayTorchlight and Facebook for the latest information.
Finally, many thanks to our Alpha testing community who has given us invaluable feedback throughout our development period and helped to shape Torchlight III into the ultimate Torchlight experience. We couldn't have done this without you. See you on the Frontiers.