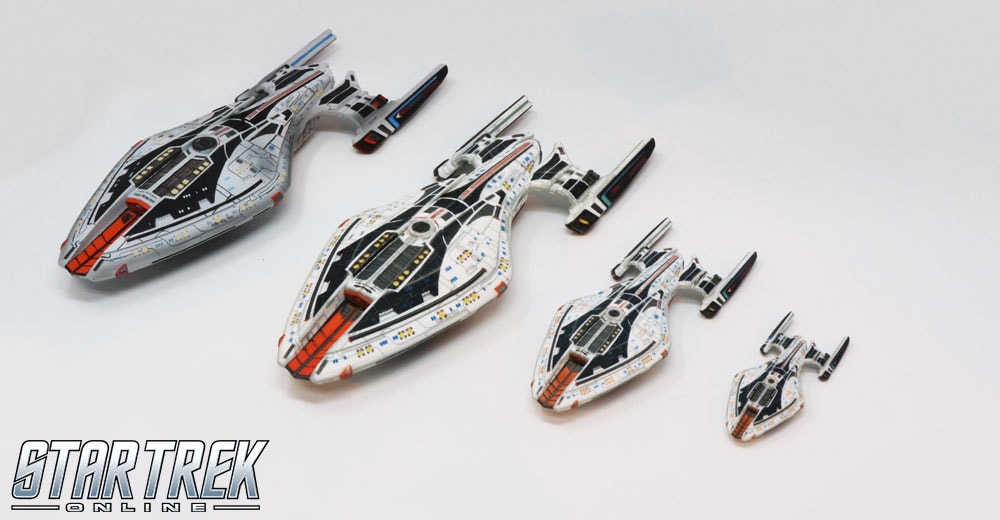 A few months ago, we added a brand new feature to Star Trek Online. In partnership with Gameprint, we gave Captains the opportunity to make a 3D printed, fully customized, hand painted collectible of their favorite starships in the game. Now, we're incredibly proud to announce that starting June 1st, the types of ships you'll be able to order will be expanding.
Gameprint is launching a brand new line of full-color, resin, 3D-printed starship models. Unlike the hand painted collectibles that started this line, these new models are printed in color in a variety of new sizes. You'll be able to order these brand new ships in three new sizes, 4", 7", and 12", fully customized to match your ship in the game, at starting prices of $20, $99, and $299, respectively. Check out some examples of the Pathfinder shown off in these new sizes and this new printing style below.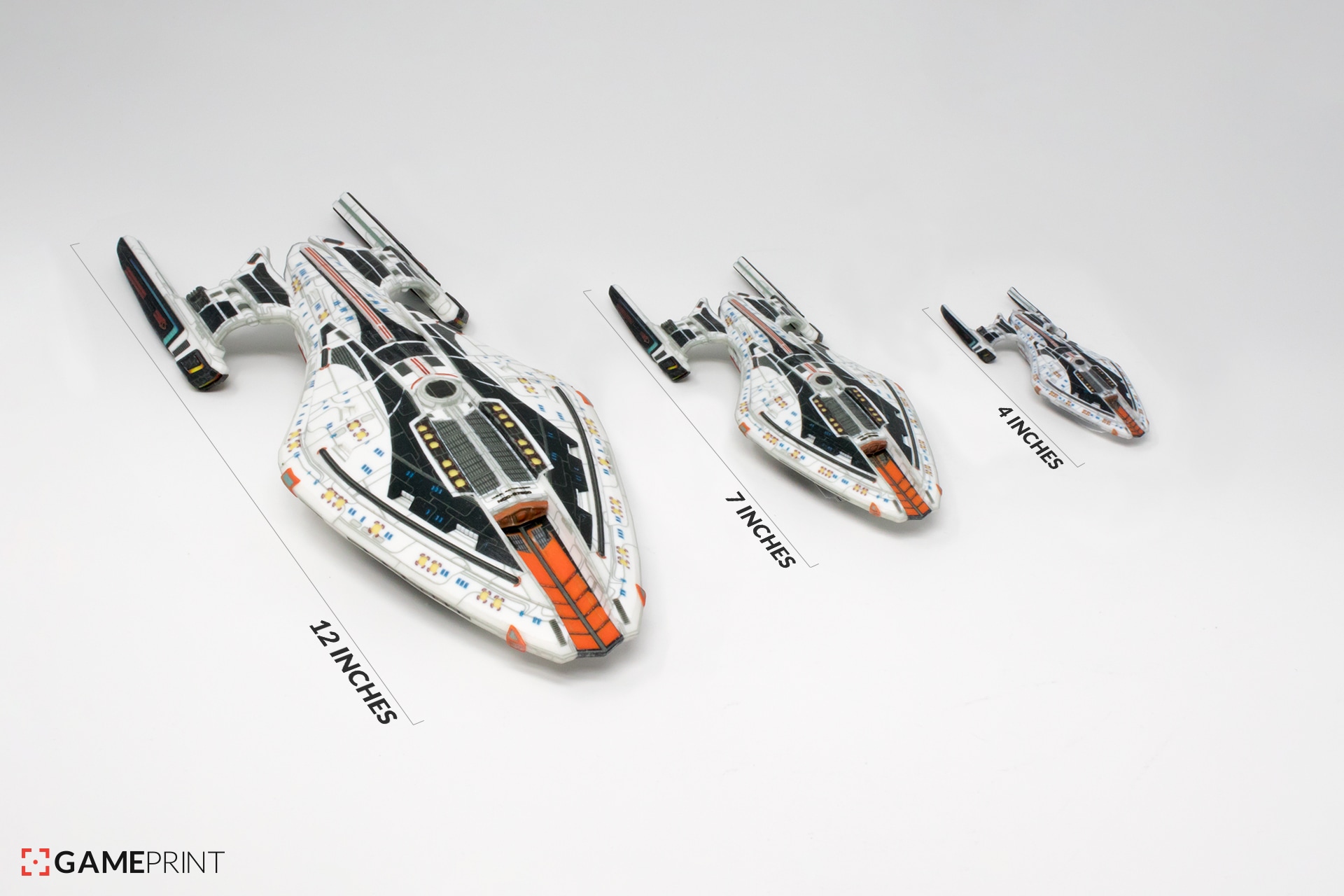 You can order these new styles of ship in the same way as before – head to the in-game ship customization screen, and set up your ship how you like it. Then click on "3D Print this Ship," and you'll be taken to a Gameprint website where you can choose what style of ship you'd like to print. The hand painted models aren't going away, but their introductory pricing will end on June 1st, moving up to $349 for the primed or single color models, and $549 for the hand painted models.
Mackenzie Riccardi, one of our QA Testers, got his ship in a few weeks ago, and we made an unboxing video! Check it out here:
Now you have even more choices on how to bring home a copy of the starship that's carried you through the stars these last eight years, Captains. We can't wait to see your printed models, and we'll see you in game.