Greetings, adventurers!
We're one week away from the launch of Neverwinter: Ravenloft but we have something special for you already. Bring a slice of Barovia into your home with our papercraft of Madam Eva's iconic caravan!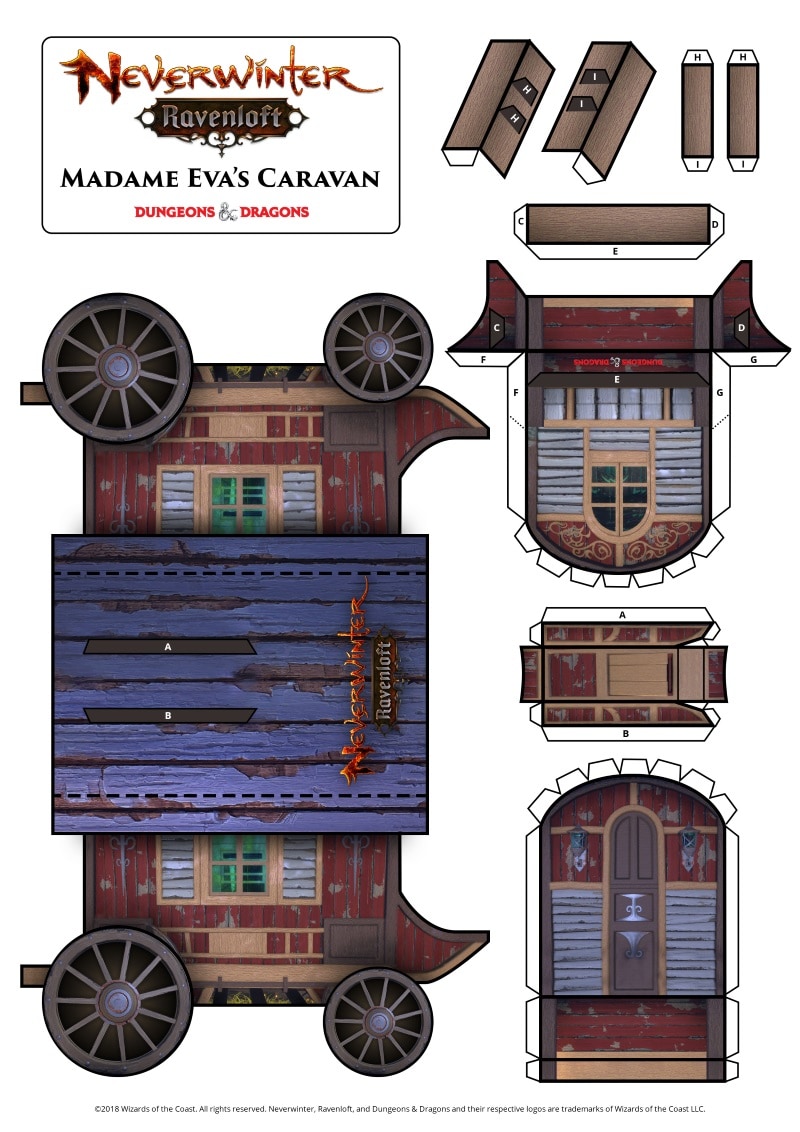 You can download the printable sheet by clicking here.
We're looking forward to seeing your results!