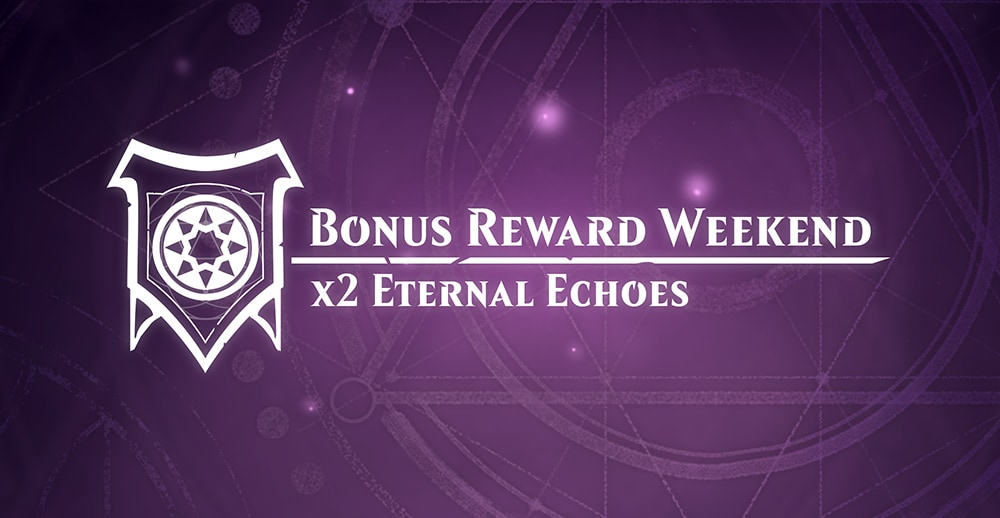 Expert and Master Challenges Await!
Planeswalkers, from Thursday, May 27th at 7:00 AM PDT/10:00 AM EDT/4:00 PM CEST until Monday, May 31st at 10:00 AM PDT/1:00 PM EDT/7:00 PM CEST, the reward rate of Eternal Echoes is doubled! During this event, the 100% boost to Eternal Echoes earned from Skirmishes, Missions, and Overworld Escalations completed on Expert and Master difficulty levels will hasten your spell level-ups from Rank 6 to Rank 7 and beyond.
Please note that during this event, the weekly acquisition and total carry caps for Eternal Echoes still apply. The bonus for Eternal Echoes will not apply to those received as Battlepass rewards.

Check back soon for our next special event with new ones rolling out periodically. Follow us on Twitter and Facebook for all the latest game news and updates. You can also join our official Discord server to chat with the devs and other Planeswalkers like you! We'll see you in the Multiverse!