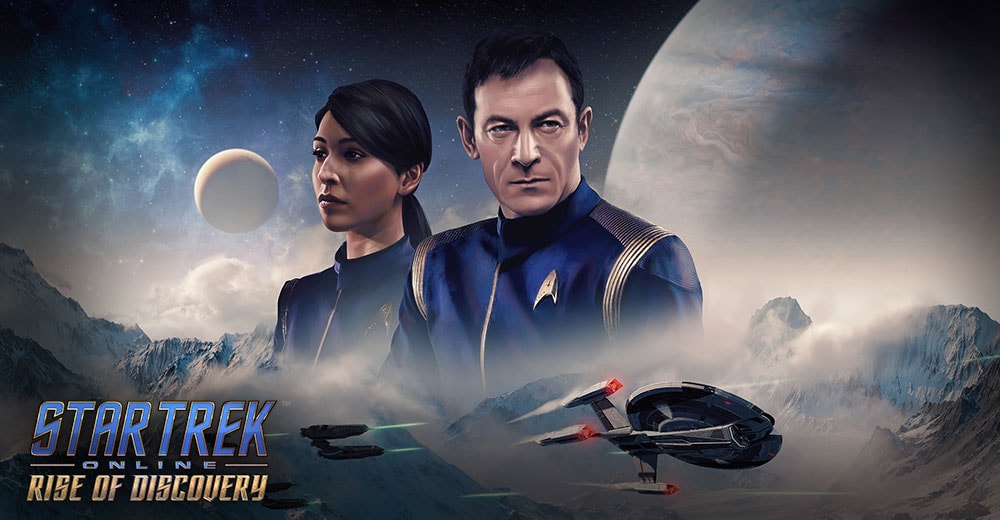 Captains, I am very proud to welcome you to the next story in Star Trek Online's proud history, Rise of Discovery. We're so excited to share this new voyage with you, and we're even happier that we get to do it with Jason Isaacs and Rekha Sharma!
We've been running parallel to a Star Trek TV show for the first time in our history, and Rise of Discovery tells the story of a pivotal moment in the lives of both Gabriel Lorca and Ellen Landry. You'll get to experience the events that brought them both to the first episode of Star Trek: Discovery, and you'll get to be a part of the story alongside them.
The Discovery Legends reputation is going to give you the opportunity to unlock some of the powers and tech used by the heroes of Star Trek: Discovery, and you'll be doing it with an all new mark type that you can get from playing the newly returned Defense of Starbase One, Pahvo Dissention, Peril over Pahvo, and Operation: Riposte. Now you can dive into these former Featured TFOs whenever you want, and work to unlock brand new rewards.
There's lots more in Rise of Discovery, including the shadowy influence of Section 31. I can't wait to see what you discover. Thank you again, and we look forward to seeing you in game very soon!
Andre Emerson
Executive Producer
Star Trek Online