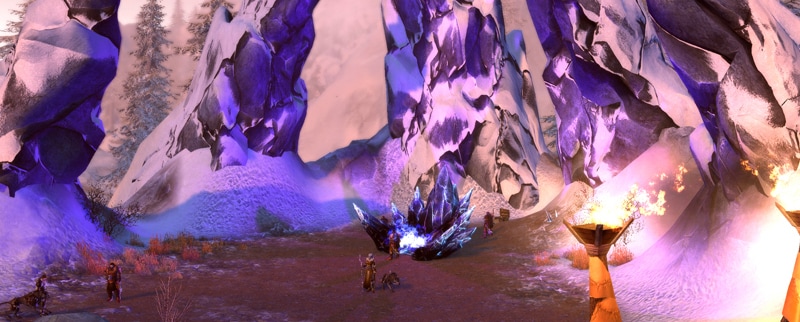 Greetings adventurers!
Curious about the upcoming Icewind Dale content? Have a question about Module 3 you want answered LIVE by the Neverwinter developers? Well, look no further!
This Friday 4/25 from 3 – 4 PDT, your burning M3 queries shall be quenched! What time is this for you? Find out here!
We're hosting another "Play with the Devs" event on the NeverwinterPreview server. This time, we'll be looking at the Heroic Encounters players will face in the sub-zero setting of Icewind Dale. We'll also be streaming it live on our twitch.tv channel from 3 – 4 PDT, so be sure to log on, tune in, and check it out!
Not on NeverwinterPreview yet? Here's how to get in:
Click the "Sign Up!" button. This makes your account Preview enabled, and allows you to select "NeverwinterPreview" as a shard in the Neverwinter launcher. Now, you'll be able to make a new character and play on NeverwinterPreview, or...
On the next page, select one of your previously existing characters from the dropdown menu.
Select NeverwinterPreview as the destination to copy the character in the following dropdown menu.
Press the Copy button.
Open your Neverwinter launcher, select the NeverwinterPreview shard, and wait for your client to patch.
Launch the game. If you copied your character over, you will now see it on NeverwinterPreview. Otherwise, you will have to make a new character.
Please note that copying a character to NeverwinterPreview will not affect your character on the Neverwinter live shards in any way, and certain account features (such as buying and spending Zen) are not available on NeverwinterPreview.
Come join us on our twitch.tv channel from 3 – 4 PDT this Friday 4/25 for thrills, chills, and info spills! Oh! We'll also be giving away prizes to a few lucky viewers as well.
See you there!
Click here to register for Neverwinter, the Dungeons & Dragons action MMORPG. The best part about Neverwinter: it's free to play! Get a head start in-game by purchasing Neverwinter item packs which include unique companions, mounts, boosts, and exclusive benefits!

Want more game details, screens, and videos? Like Neverwinter on Facebook for more fan-exclusive content and follow us on Twitter – tweet us your questions! And, subscribe to our YouTube channel for the latest Neverwinter videos.