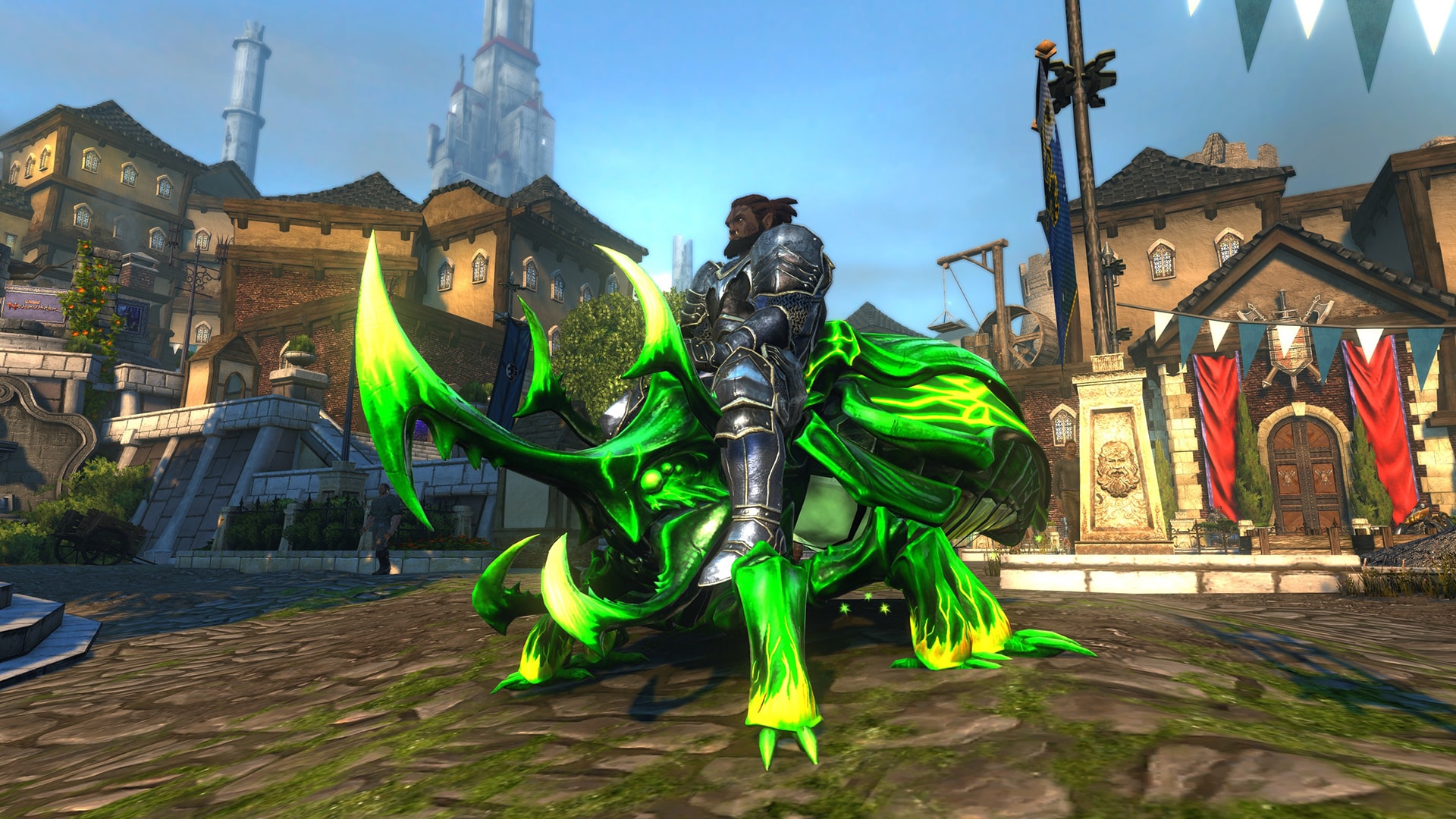 UPDATE 5/17: The Green Glazed Beetle should be available for everyone now!
UPDATE 5/16: We'll be giving away the Glazed Beetle Mounts to everyone in the future, including existing players. At this time, we don't have a set date, but expect them to be available for free for everyone. We'll be sure to announce when they're available to obtain in the near future. We'd like to apologize for the anger and confusion this caused and will be aware of your feedback for future promotions. Thank you!
If you're trying to convince your friends to join Neverwinter, here's a little ammo you can use. For a limited time, all new adventurers will be able to get a FREE exclusive mount! The Emerald Glazed Giant Beetle is only available until June 16 at 9AM PT.
How to obtain your Beetle Mount:
For new Xbox adventurers, simply head to the Xbox Store and download the Emerald Glazed Giant Beetle Bundle.
Complete the tutorial.
Head to the Rewards Claim Agent in Protector's Enclave.
It may take a while for the Beetle to appear at the RCA, so please wait a few hours for it to appear.
Please note that due to restrictions from the Xbox Store, the Emerald Glazed Giant Beetle is not available for existing users at this time, but we are working on making the promotional items available for all players in the near future.