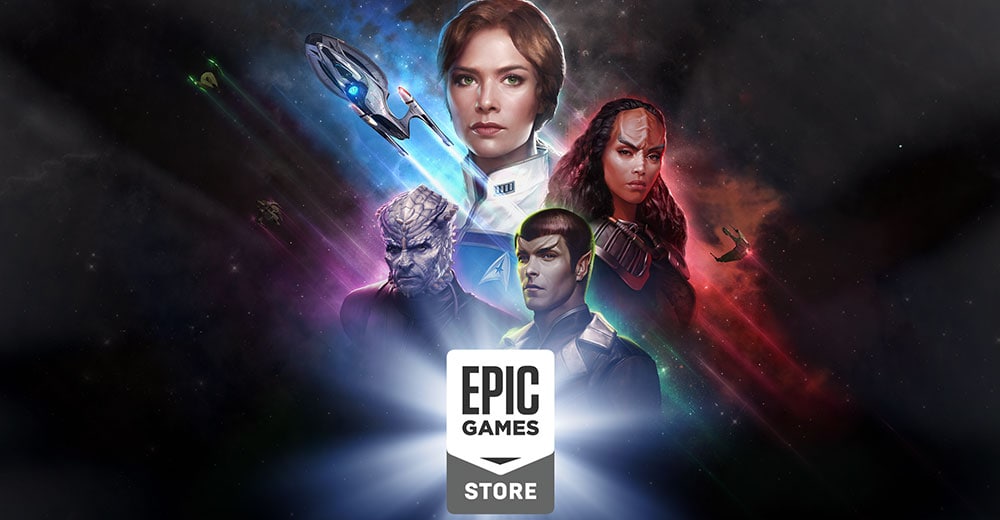 Star Trek Online is coming to the Epic Games Store! In addition to the ability to launch the game from Arc or Steam, we're now joining the Epic Games Storefront as a third option to play in the Final Frontier on PC. This means you'll be able to download and launch STO from the Epic Games Store, as well as purchase Zen bundles from their storefront. You can find STO on the Epic Games Store by following this link:
https://www.epicgames.com/store/product/star-trek-online
As part of our launch in the Epic Games Store, Star Trek Online is launching the Epic Pack for Epic Games Users. Available for $34.99, this bundle is a great way to start or continue your adventures in the quadrants, and contains all of the following:
T6 Ship Coupon
1 Epic Phoenix Token
Combat Tardigrade
Intelligence Uniform
14 Mark II Very Rare Space Gear
7 Mark II Very Rare Ground Gear
Elite Services Starter Pack which includes:

36 Inventory Slots
36 Bank Slots
2 Bridge Officer Slots
3 Skill Retrain Tokens

New Title: Epic
We hope you enjoy this new platform for Star Trek Online, Captains, and we'll see you in game!