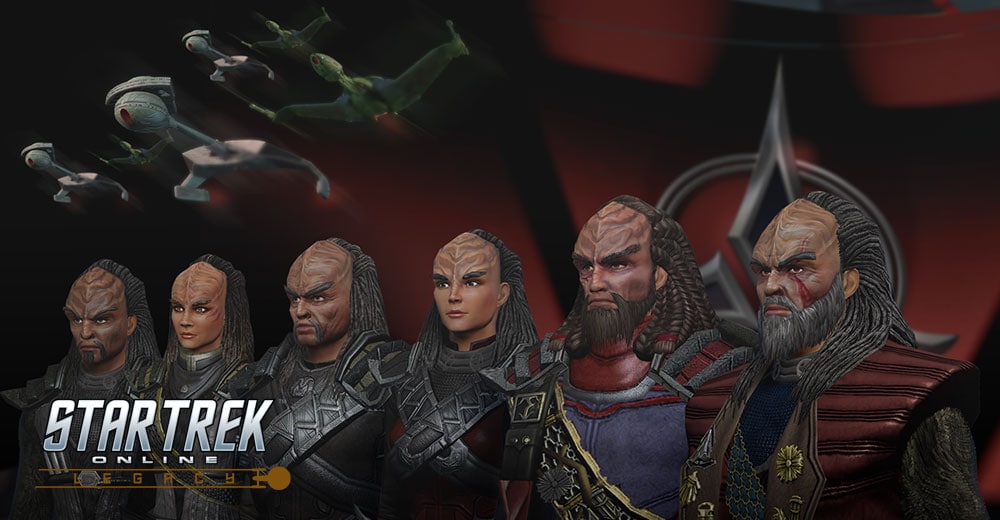 The Year of Klingon continues its rise to glory. Beginning with our June update, House Divided, we announced the Year of Klingon as an initiative where both our main story would focus on Klingon content, and we would take the time to update the early Klingon experience to modern standards. All this, while still keeping up new content and items for other factions across the board. As we get closer to our next update, it's time to talk about the next round of updated Klingon content.
The second part of the Year of Klingon focuses on the story arc "Warzone." This story continues your journey with Alexander, Worf's son, who is living a new life as K'mtar. The missions in this arc have been streamlined, given all new environments, new cutscenes, and new character art. The Ketha region of Qonos has been given an updated mission flow, to help guide you to your next destination. In addition, Lady Sirella's model has been completely reworked, and will be voiced by her original actress, Shannon Cochran.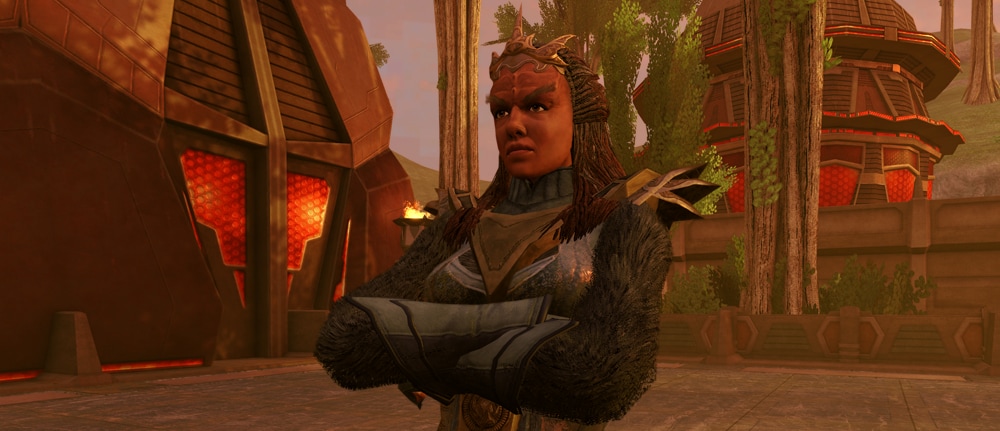 The environments of Forcas and Gorath have both been completely updated with a much sleeker, Klingon look. On Forcas, as part of a completely updated map, you'll do battle in a fully updated Bat'leth ring:
While Gorath, the stronghold of House Torg, is our second completely updated map. It has a totally new throne room that's perfect for your screenshot needs:
And finally, Klingon Female characters have received several brand new complexion options, that give those characters a higher definition look. We hope you enjoy these updates to the Klingon experience, Captains. Remember, a warrior does not let a friend face danger alone.