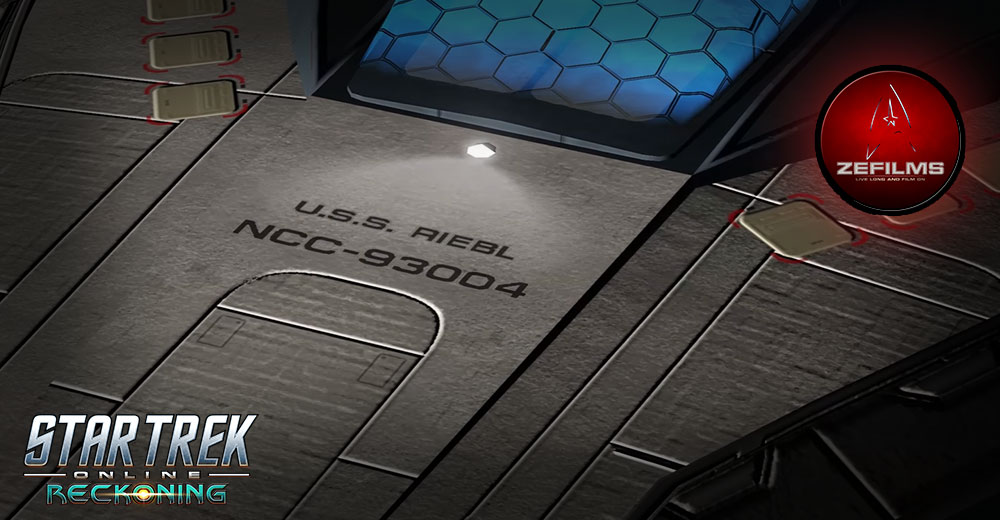 The Star Trek Online community is truly an amazing group of people, and we are always astonished how creative and connected you all are. We try our best to keep an eye on all projects out there and to support initiatives, events and projects done by players for players.
A few weeks back we heard about an interview of Canadian Youtuber ZEFilms by the German Podcast Redshirt Radio. ZEFIlms creates the fantastic videos of our ships that you see sometimes on our Twitter and Facebook, and Redshirt is a great German language podcast for our European fans. Given how much we enjoy both programs, we helped out by increasing visibility among the German community with a blog about the show.
Just shortly after the blog was released we learned about a little girl in Germany who happens to be a huge fan of ZEFilms' Star Trek Online starship trailers. We reached out to ZEFilms and let him know about his 4 year old fan on the other side of the pond and asked him whether it would be possible to add a little surprise for her in his next Star Trek Online starship trailer. We thought he might put her name in the credits or something. Well, the surprise ZEFilms prepared got just a little bit bigger than we first planned.
Without further ado: Samantha, this trailer of your favorite Star Trek Online starship is just for you.
We hope you and the entire STO community enjoys it as much as we do and feel free to say hi to ZEFilms and Samantha in the video comments. ;-)
Nevandon
Community Specialist
Star Trek Online