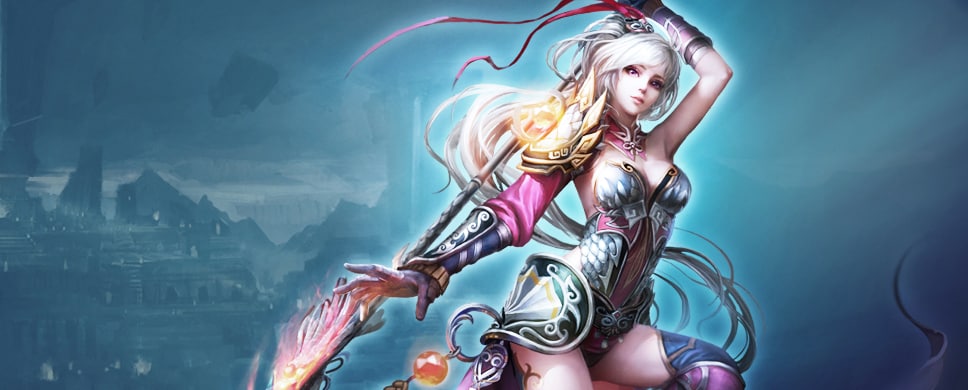 Find a host of great new items and items at awesome discounted prices starting this week! Take a look at the brand new Moonshade Casket, Arcane Sky Pill and enjoy the discounts on a variety of Charms, Medals of Glory and Quest Expansions!
Sale Start Date: Wednesday, March 11th, 2015 @ 1:00 AM Server Time
Sale End Date: Wednesday, March 25th, 2015 @ 1:00 AM Server Time
New Items
Moonshade Casket - 80 Silver *
Arcane Sky Pill - 2 Gold
Mirage Sky Pill - 2 Gold
*item will be removed by 5/27/15

New Price
Vitae Pill - 50 Silver

Full Sales List
Platinum Guardian Charm
Platinum Spirit Charm
Gold Guardian Charm
Gold Spirit Charm
Silver Guardian Charm
Silver Spirit Charm
Bronze Guardian Charm
Bronze Spirit Charm
Medal of Glory
Medal of Glory (5)

Available Limited Time Only
Quest Expansion
Account Stash Stone
Inventory Extension Stone
Safe Extension Stone
Super Safe Stone
Cage

Removing From Shop Permanently
Super Cage
Super Inventory Stone
---

Moonshade Cascet
Each time you open this cool new mystery box, you have the chance of obtaining some really cool and useful items. Here is a list of items you have a chance to obtain each time you open a Moonshade Cascet:
Bookless Transcript ***NEW***
Classic Hipster ♂ Set Giftpack
Butterfly Knot Female Pack
Reawakening VI Finger Bead
Mechanical Lion Mount Egg
Lucky Coin
Golden Coin
Perfect·Token of Best Luck
Platinum Spirit Charm
Platinum Guardian Charm
Diamond of Tiger
Diamond of Dragon
Garnet Gem
Sapphire Gem
Citrine Gem
Stone of the Savant
Primeval Stone
Warsoul: Samantabhadra Pack
Warsoul: Arkarsja Pack
Warsoul: Jakari Pack
Warsoul: Ksitigarbha Pack
Warsoul: Vajra Pack
Warsoul: Manjusri Pack
Warsoul: Avalokites Pack
Scroll of Tome
Wing Trophy·Lunar Glade
Warsong Marshal Badge
Cube of Fate Stamp
Crown of Madness
Matchless Wings
Sky Cover
Cloud Stir
Jungle Stone Pack
Warsong Waistband Inscription Pack
Wishful Wing Token
Rally Order Small Pack

Bookless Transcript - Rumor has it, that a mysterious and elaborate script is recorded within scroll. The legend says that only the wisest of men can hope to decipher its meaning!
Go to the Nature Forge: Tome to upgrade a Lv6 Mystical Tome to a Moonlight Madness!

Reawakening VI Finger Bead - This item can be used at Light Envoy Jade Snow to upgrade the rings Sky Cover or Cloud Stir to Mortal Manifestation or Solar Manifestation respectively.

Mechanical Lion Mount Egg - Looking for more royal means of transportation? With a little bit of luck you can call the Mechanical Lion yours! RAWR!


Classics Hipster

♂

Set Gift Pack
This awesome pack contains everything a true Hipster needs, including a hip hair do and stylish glasses!


Butterfly Knot Female Pack - This pack contains a beautiful dress, a cute bow tie, fancy bracelets and of course fabulous shoes! Needless to say, this is a must for every lady out there!

---

Arcane Sky Pill
Boundary requirement: Arcane Sky I to Arcane Sky X. Use the Sky Pills to increase your Vitae by 900 points. Remember! You can use this item as many times as you like!
---

Mirage Sky Pill
Boundary requirement: Mirage Sky I to Mirage Sky X. Use the Sky Pills to increase your Vitae by 800 points. Remember! You can use this item as many times as you like!
---

Vitae Pill
Those who have reached Arcane Sky I can absorb the power of this pill. Eat it to increase Vitae by 100. Usable 10 times per day!
---

Platinum, Gold, Silver and Bronze Spirit and Guardian Charms (67% Off!)
Want to be able to tank, heal, or grind more efficiently? Charms are some of the most useful items that you will encounter in all of PWI! Each Charm has a "reservoir" of either HP or MP, and it draws from this reservoir to replenish your character's HP or MP bars.

Guardian Charms replenish your HP bar anytime it falls below a certain threshold.
Spirit Charms replenish your MP bar anytime it falls
below a certain threshold
.








---

Medal of Glory (Available in quantities of 1 and 5)

These medals are a major piece of the puzzle for attaining Rank IX Gear, which is some of the best gear in all Perfect World! Make sure you don't lose it!
How/Where to Get It
To obtain this gear, you'll need to make a trip to the Commander-in-Chief (521, 626) in the South District of Archosaur. You'll need 300,000 Reputation, 3 Medals of Glory, and 32 General Summer's Tokens. Once you've fulfilled these requirements, speak with the Commander in Chief, and you'll be able to turn in the medals and tokens for the Rank IX ring - Ring of Trauma (note: Medals and Tokens will be consumed in the trade).
---

Quest Expansion - Expands your quest log to 30 quests. Right click to use.

Account Stash - Allows you to share items between characters on the same account and server.

Inventory Extension Stone - A useful stone that extends your Inventory by 8 slots. Use at any banker. Maximum Inventory slots: 64.

Safe Extension Stone - Stone A useful stone that extends your Bank by 8 slots. Use at any Banker. Maximum Safe slots: 80.

Super Safe Stone - Super Safe Stone Like a normal safe stone... only SUPER! Use it at the Inventory Master to extend your safe to the maximum capacity of 80.
Inventory Masters can be found at the following locations:
Etherblade (431,875)

City of the Lost (260,637)

Archosaur (528,651)

City of the Plume (338,414)

City of Raging Tides (672,127)

Cage - A useful cage that extends your Pet Bag by 1. Use at any Pet Manager. Maximum Pet Bag slots: 10.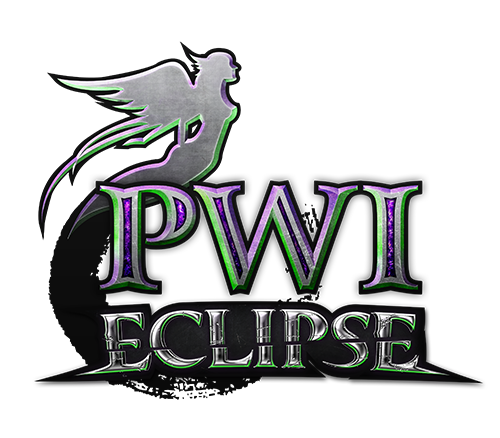 Join us today in Perfect World International, the visually stunning free-to-play online game with unparalleled character customization and amazing gameplay. Fly freely in beautiful lands to make your dreams true in Perfect World!
Like PWI on Facebook for more fan-exclusive content!