To live a charmed life is no longer a special privilege for those fortunate to be born under a lucky star. Now for a limited time, Perfect World International is running its "Live A Charmed Life" sale with 50% off all charms in the Boutique!
You can also find some of the more uncommon packs on sale this week along with some very useful items you won't want to miss.
Recap on Charms

For those who are new, PWI's charms are powerful items that allow the user to instantly gain health or mana back once a certain threshold is reached in either stat.


There are slots in your inventory for both a spirit charm and guardian charm equipped, however once equipped it cannot be restored! These items are very useful in all manners of activities in Perfect World, whether it be questing, territory wars, nations wars, or dungeoning, you'll always find a use for these magical marvels.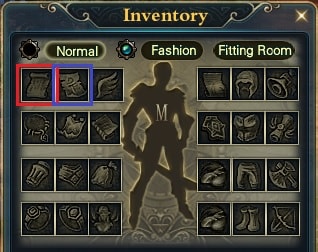 This doesn't mean invincibility as a player can still be hit hard enough to die before the charm has a chance to go off. The guardian charms activate when your health drops below 50% while the spirit charms activate once your mana is 75% or lower. This can only happen once every 10 seconds, so make sure not to get hit in rapid succession!


A multitude of packs are also being discounted at 50% off, including the ultra rare Dragon's Luck! This pack has the chance of holding a:
Dragon of Ancient Fortune Pet Egg!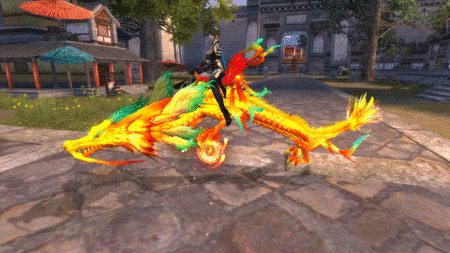 The Dragon's Luck, Undead Box, Fire Red Pack, and Golden Packages will be on sale from 10/16/2013 @ 1:00am server time until 11/13/2013 @ 1:00am server time, at which point they will be removed from the PW Boutique.
To view/purchase items in the Boutique, press the "O" (for "old school!") key.
Full list of items on sale (all 50% off):
Platinum Guardian Charm
Platinum Spirit Charm
Gold Guardian Charm
Gold Spirit Charm
Silver Guardian Charm
Silver Spirit Charm
Bronze Guardian Charm
Bronze Spirit Charm
Dragon's Luck Envelope
Dragon's Luck Envelope x10
Dragon's Luck Envelope x20
Dragon's Luck Envelope x50
Dragon's Luck Envelope x100
Mysterious Chip Pack x50
Mysterious Chip Pack x100
Wraith Officer's Badge x10
Wraith Officer's Badge x50
Mirage Celestone Pack
Mirage Celestone Pack x10
Mirage Celestone Pack x20
Undead Box
Undead Box x25
Fire Red Pack x10
Fire Red Pack x25
Golden Package
Golden Package x10
Golden Package x25