We've got a special limited time spending promotion! Click to see how you can get a Dark Abyss mount!
Promo Start Date: November 6, 2013 11:00AM PST
Promo End Date: November 11, 2013 11:00PM PST
Tier 1 Reward:
For every 25 Gold your characters SPEND in the PWI Boutique , we'll send you (1) Demon/Sage Event Card!

Demon/Sage Event Card
For players looking for more options during this promotion, here is the Demon/Sage Event Card, which provides 50 Event Gold. This currency can be spent in the Event Boutique, accessible by pressing the "Event" button after opening the Boutique. Here players can purchase great items like charms, fashion, and flying mounts!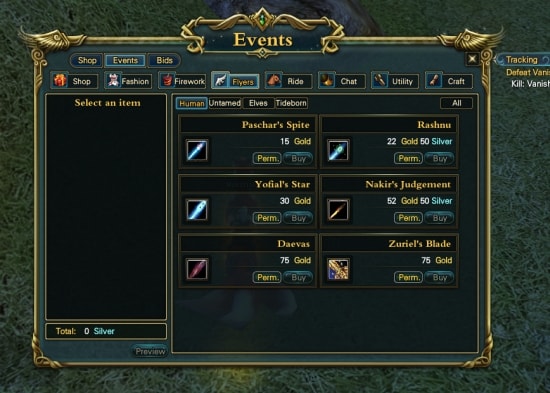 Tier 2 Reward:
If you SPEND 50 Gold on ANYTHING in the PWI Boutique, we'll send you the (1) Dark Abyss Mount!

You must spend a total of 50 gold on the character you want the mount for to receive it! However, for the Tier 1 reward, the character that breaks the 25 gold threshold will receive the reward. Please pay attention to who you spend your zen on!