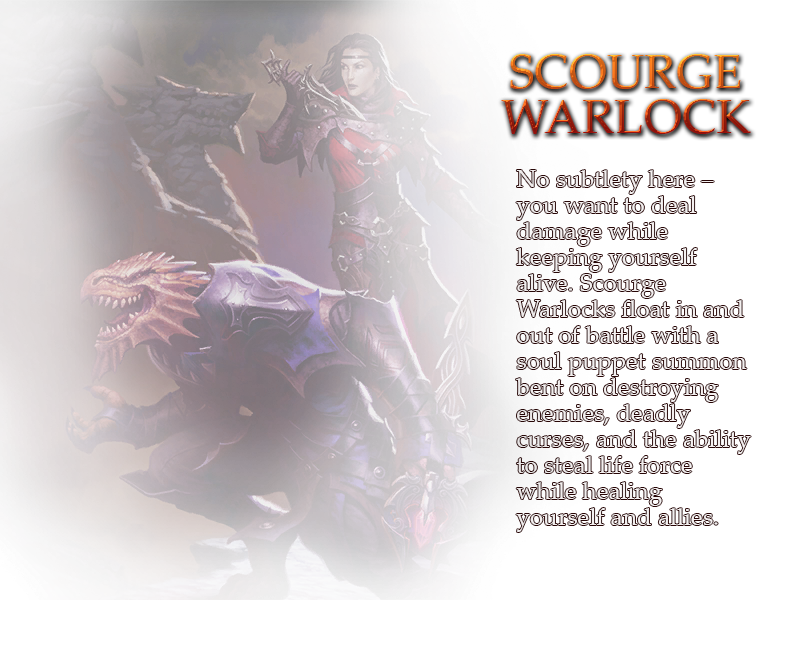 Class Mechanic - Warlock's Curse
Places a Warlock's Curse on your target, increasing the damage they receive from you by 20%. You may place your curse on up to three different targets, but the damage bonus will be divided between them.
Many of your powers have additional properties when used on enemies affected by some form of Curse. Knowing who to place your Curse on and what powers to use on them is vital to being an effective Scourge Warlock.
Paragon Paths
At level 30, all adventurers must choose which of the two paths they will follow to continue their adventures. Each path represents a different way of playing the chosen class, so choose wisely.