With CTA: Battle for the Bridge exploding into Neverwinter once again, we're offering a Flame Sprite Companion Bundle for a limited time! Get this firecracker of a companion along with a number of goodies that complement its fiery existence.
The bundle is available on Thursday, December 10 at 10AM PST
The bundle will fly away on Thursday, December 17 at 10AM PST
The contents of the bundle are as follows: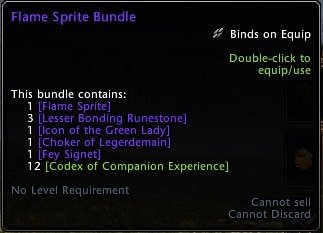 Flame Sprite – In an attempt to give the sprites a leg up in defending their homes, a caring wizard enhanced this sprite with the fires of Mount Hotenow.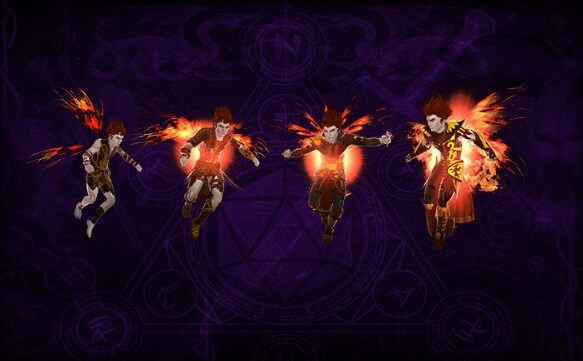 The Epic Flame Sprite has initial points in Hit Points, Power, Critical Strike and Armor Penetration. Its Active Bonus gives you +2% Action Point Gain.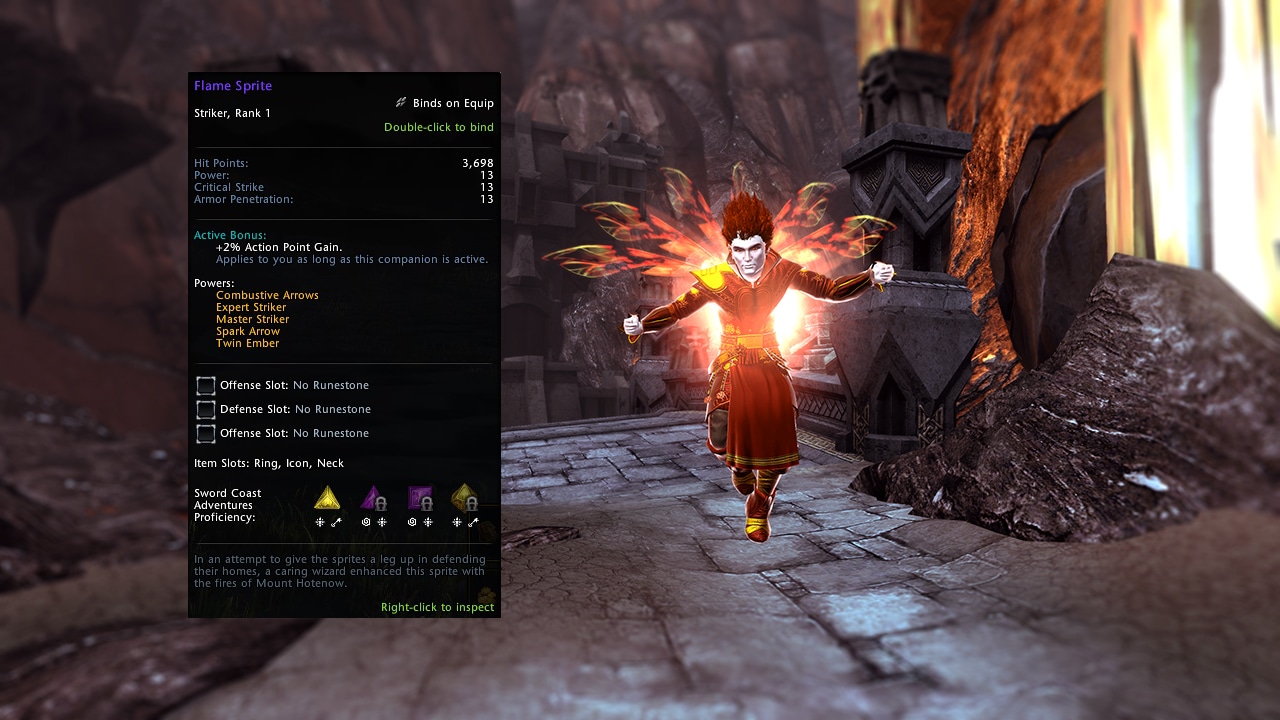 Get your hands on this companion before you get burned for missing it!