We're excited to announce the newest playable race in Neverwinter, the Dragonborn! Unleash the power of the Dragonborn and become a Legend in Neverwinter with the Dragonborn Legend Pack. In celebration of this announcement, the Dragonborn Legend Pack will be on sale at 25% off from now until the launch of Module 4: Tyranny of Dragons. Prepare to battle Dragons with a new race, new artifacts, enchants and other unique items specifically crafted for Dragon Slaying!
Dragonborn Legend Pack Sale Start: Thursday July 24, 2014 at 10 AM PDT
Dragonborn Legend Pack Sale End: Thursday August 14, 2014 at 7 AM PDT
The Dragonborn Legend Pack contains exclusive access to the Dragonborn race and many items to aid you on your adventures through Module 4: Tyranny of Dragons. Here's what's included in the pack.
Dragonborn Race
For the first time in Neverwinter, play as a Dragonborn! Children of Io, the great dragon-god, the Dragonborn are a steadfast and honorable people who have thrown off the shackles of their former dragon masters. Once unlocked on your account you can make any number of Dragonborn characters.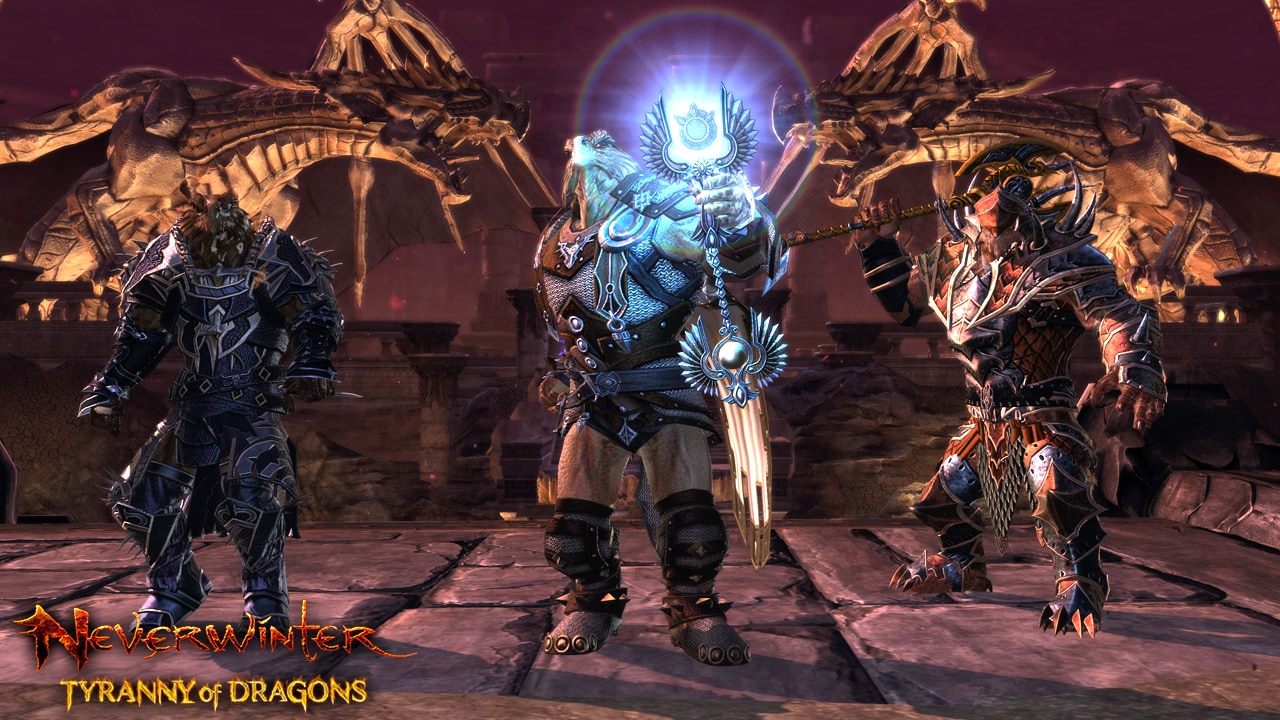 Dragonborn Warrior Fashion - For more dangerous situations, this tough outfit is perfect for a Dragonborn preparing for combat. The Dragonborn Warrior Fashion set also comes with an armor transmute item.
Heart of the Red Dragon - Harness the power of the dragons with this exclusive artifact. Used by the human servitors of the ancient Dragon Empire to enforce the Emperor's will, the Heart of the Red Dragon allows you to breathe flame! Dragonborn characters can take advantage of their affinity to get even greater effects from this artifact. Each character on your account can acquire a Heart of the Red Dragon from the Dragonborn Legend Pack.
Other great items included in the Dragonborn Legend Pack: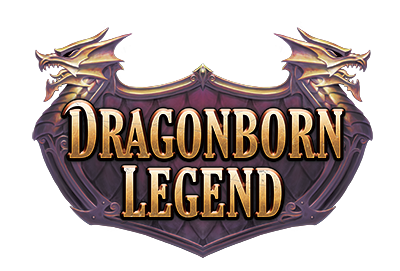 Click on the Logo to Purchase the Pack
| | |
| --- | --- |
| Ring of the Dragon Slayer | Draconic Enchantment |
| Gemfinder Enchantment | Race Change Token |
| Dragon Glyphs | Extra Character Slot |
| Dragonborn Ceremonial Fashion | 30 Slot Bag |
| Bahamut Regalia | |

Whether you're new to Neverwinter or an experienced adventurer, you won't want miss out on all the exclusive items in the Dragonborn Legend Pack. Head here to purchase the Dragonborn Legend Pack on ArcGames.com and get 25% off!
Click here to register for Neverwinter, the Dungeons & Dragons action MMORPG. The best part about Neverwinter: it's free to play! Get a head start in-game by purchasing Neverwinter item packs which include unique companions, mounts, boosts, and exclusive benefits!

Want more game details, screens, and videos? Like Neverwinter on Facebook for more fan-exclusive content and follow us on Twitter – tweet us your questions! And, subscribe to our YouTube channel for the latest Neverwinter videos.