Lord Neverember is gifting something for the Adventurer that has it all except extra inventory space! Head over to the Rewards Claim Agent to obtain one free Improved Bag of Holding (42 slots)*!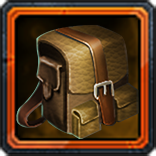 Bag this gift starting Thursday, April 2 at 10am PT
Gift ends Thursday, April 9 at 9:59am PT
*Limited to one free bag per account.