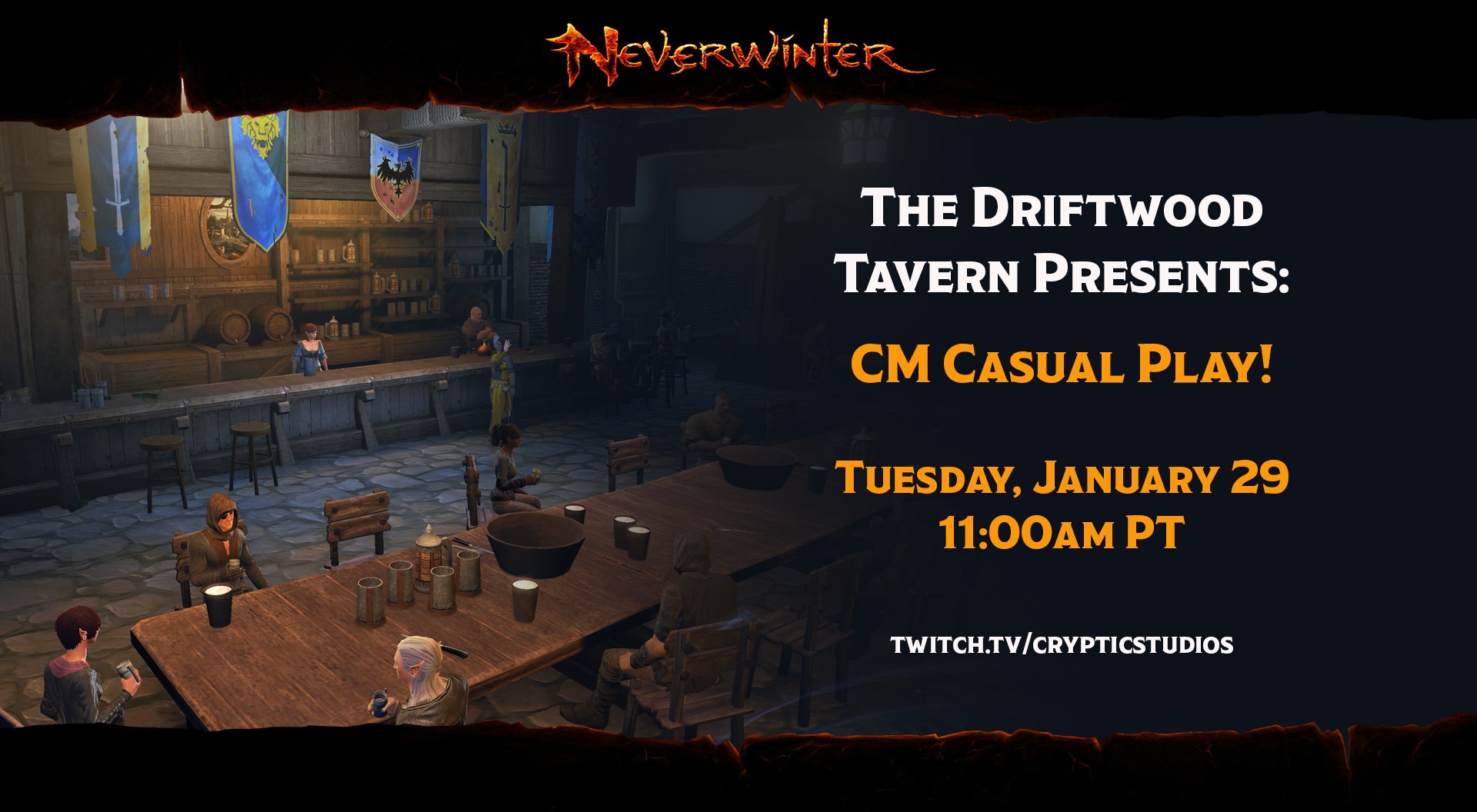 UPDATE: The console playthrough is being postponed to allow for guest Producer Terramak to discuss recent game issues and answer some questions.
Join Community Manager Nitocris during next Tuesday's Driftwood Tavern Presents stream for some laid back console (Xbox One) gameplay and community updates!
When: Tuesday, January 29 at 11am PT (When is this for me?)
Where: twitch.tv/crypticstudios
Why: Console!