Subject: Concerns of a new business in town.
From: The Tutor
To: The Adventurer
Greetings and salutations Adventurer,
We have yet to meet, Adventurer, so allow a quick introduction. While I have many names, I would appreciate it if you should contact me as The Tutor. I am a gentleman with the skill, patience and an eye for business, which is why I am contacting you today on a matter that concerns Neverwinter. With a recent conversation I have had with the great Sergeant Knox, it has come to my attention that an infamous group of questionable individuals are making their way to Neverwinter and will be opening a new branch of their business here. While I am not one for gossip, even the deafest ear has heard of Acquisitions Incorporated, and the rumors and concerns that follow them.
While I do see the benefit of their business to Neverwinter's economy, I have personal concerns about their behavior here at Neverwinter, and believe that someone of your stature would befit to watch them and be mindful of any disruption they may cause to Neverwinter. Should you wish to look into this matter, offering a business consultation would be a fitting guise. Of course, as I am a prime candidate to assist in this matter, I am offering my assistance as a tutor for your introduction into the world of business. As such, I have attached my current resume for consideration.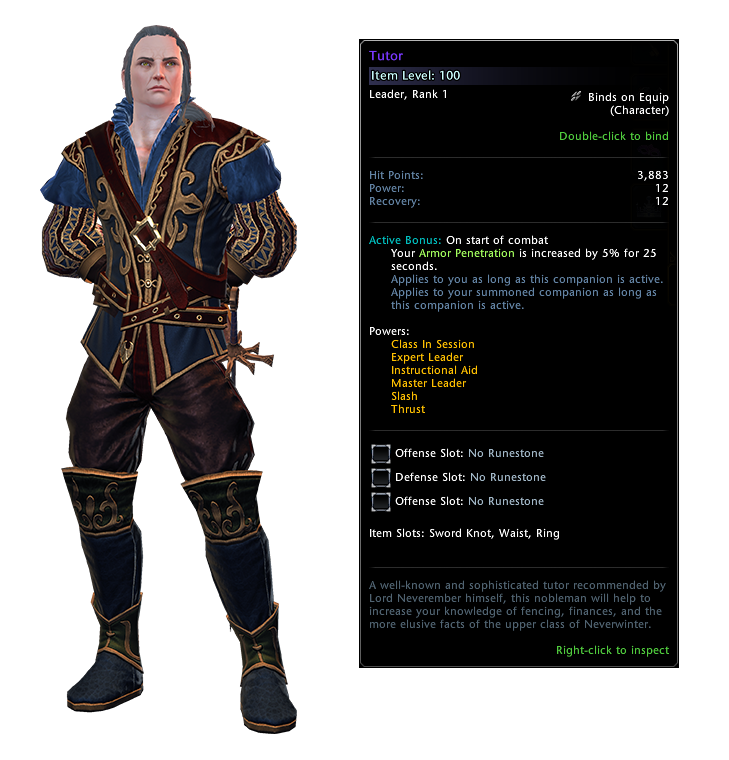 Should you wish my assistance, I have much that I can bring to the table, as they say. I offer a signing bonus to accepting my tutoring contact, a fine reward of Coalescent Wards and Blood Rubies, as well as the benefits of being a Neverwinter VIP. The reason for such a considerate bonus is that I have standards for my business students. As such, I will also be supplying you with the title of Business Consultant and proper attire to match such a dignified title.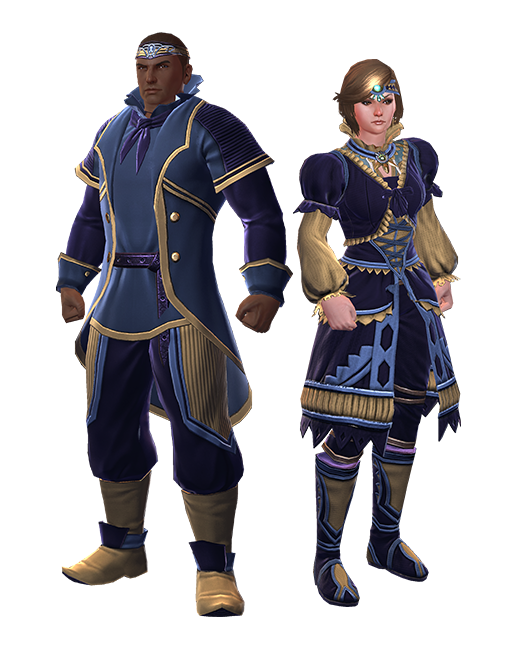 I have already started an inquiry on Acquisitions Incorporated, and have ordered a package from Waterdeep that will also assist on your endeavor, however, it will not arrive until the same day that Acquisitions Incorporated arrives. Once the package arrives, you will be able to claim it at the Rewards Claim Agent. This package should have unique campaign currencies that Acquisitions Incorporated uses, as well as a pack of magical items, Lockbox Keys, and finally, some hairstyle manuals. As stated before, I do require my business students to look to my standard.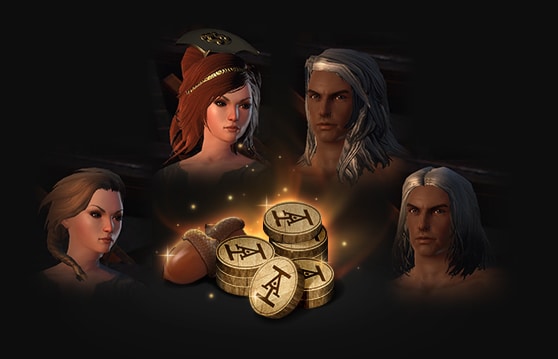 I hope you will consider my offer and I hope that with my teachings, you will be able to reign in any disruptions Acquisitions Incorporated may cause Neverwinter.
The Tutor
TT/ct