A great wealth of history lays hidden under the gnarled tree roots and ruins littering the jungle. As more adventurers strike out in search of treasure, a new lockbox has been unearthed. Behold, the Lockbox of the Lost!
This lockbox will be available in the game starting October 24, 2017.
To open a Lockbox of the Lost, you'll need an Enchanted Key. Keys are available from the Zen Market or, if you're a VIP member, you get one new key for free every day.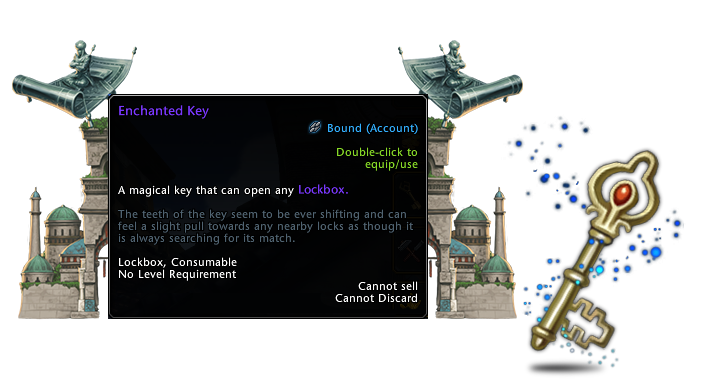 While some civilizations may have chosen to ride a fearsome Tyrannosaur into battle, others preferred a more regal and magical solution. The Legendary Carpet of Flying can take you anywhere you wish to go, and has enough room to bring a friend along for the ride!
This carpet serves as a swift and unique mount to those who may discover it:
* Legendary mount speed
* Equip Power: Indestructible (+4,000 Defense)
* Combat Power: Vortex (Your Legendary Carpet of Flying soars onto the battlefield, whipping around your enemy creating a vortex which will suck nearby enemies into its center and cause periodic damage based on their level.)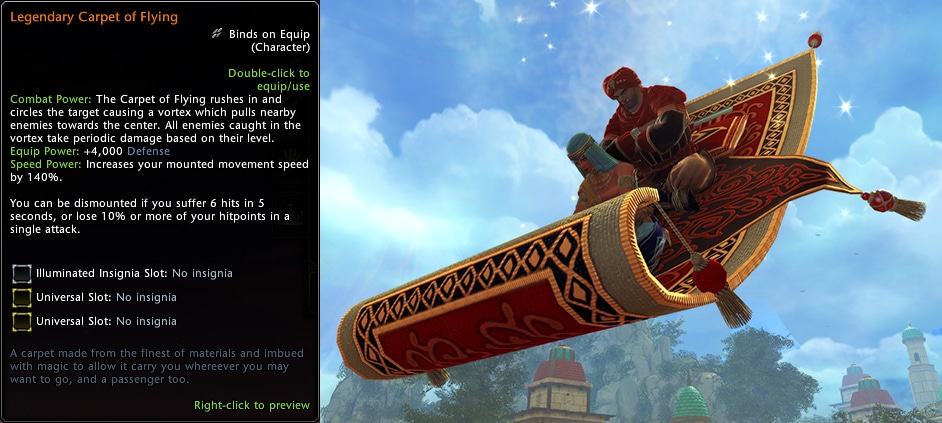 If somehow a magically imbued, finely woven, elegant carpet isn't exciting enough… Perhaps a terrifying Savage Allosaur companion is more your style. Roaring with such ferocity that it can freeze an enemy in terror, swinging its massive tail to knock down your foes, lunging into combat to push back enemies, and of course powerful bites from its massive jaws. The Savage Allosaur is a companion unique unto itself.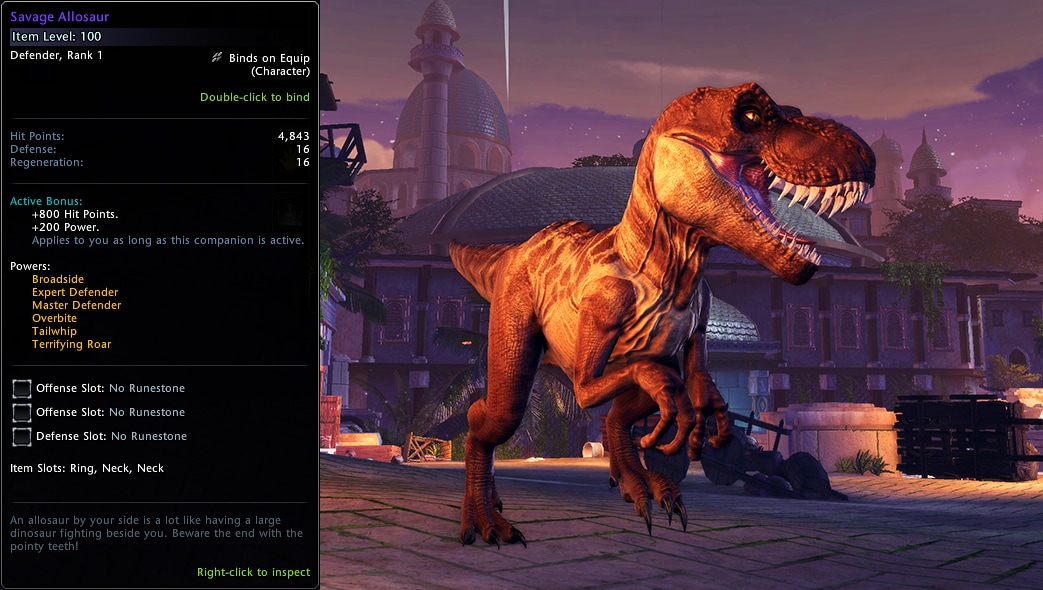 As always, Carpets of Flying and sharp toothed companions are not the only rewards within the Lockbox of the Lost. Several other packs can be found within:
Lost Artifact Pack – Holds the all new artifact "Soul Sight" which allows you to see the very essence of your target giving you the precision to find their weakness and attack for a large increase in damage. This pack may also contain the new Superior Enchanting Stone.
Exhumed Companion Pack – May hold companions such as:

Will-O'-Wisp

,

Laughing Skull

,

Ghost

, or

Skeletal Dog

, along with resources to empower them.
Lost Stronghold Pack – Containing all new stronghold decorations themed from Chult. Bring the jungle to your door!
Nine Gods Enchantment Pack – Has a chance of brand new gemstones, the

Teal and Violet Diamonds

, and the new

Ultimate Mark of Potency

. This pack will allow you to dive right into the new refinement changes.
Jungle Cat Mount Pack – A second chance at the feline themed mount pack containing the

Leopard of Chult

,

Heavy Tiger

,

Panther

and

Medium Tiger

. And although the jungles may be very green, the insignia in this pack still are not!
The Lockbox of the Lost may have been lost to the ages, but it is now found by you. So grab a friend, hop on that carpet, and explore this strange new world!
Jared Sears
Systems Designer