Celebration of Lliira Event and 2 x Rough Astral Diamonds

Begins: July 3, 2013 at 10 A.M. PDT (When is that in your time zone?)
Ends: July 8, 2013 at 10 A.M. PDT (When is that in your time zone?)
We're celebrating the start of summer with a fun Neverwinter in-game event where you could earn fashion headgear, dye packs, firework items, and a unique title. We'll reveal details below on how you can participate in this five-day long event. During the event, we're also doubling the amount of Rough Astral Diamonds you can earn in game! For example, Leadership tasks, Skirmishes during Events, and daily quests are now more rewarding than ever!
Where does the Celebration of Lliira Event take place? Protector's Enclave
Who do you talk to? Disciple of Lliira. She will have more information about the event including the daily mission, Lliira's Celebration, which players can accept once per day.
How do you participate in the event? There are five fireworks mortars that will appear around Protector's Enclave. Players must activate a mortar at one of 5 locations to complete the daily mission.
What are the rewards? Once per day, players will be awarded with a small firework, a large firework, a favor token, and 2 dye packs for participating. After five days, players can turn in 5 favor tokens for a fashion headgear piece.
How do I earn the unique in-game title, "Favored of Lliira"? You must complete the daily from 3 different launcher locations to get the achievement.
What if I missed a day? Players can talk to the Trade Bar Merchant in Protector's Enclave to purchase tokens, fireworks, and dye packs.
How do you redeem tokens for the headgear? Talk to Disciple of Lliira in Protector's Enclave and turn in five tokens for your award!
How excited are you for this fun event? What will you be doing with extra Rough Astral Diamonds and event items? Let us know on the official Neverwinter forums.
Click here to register for Neverwinter, the free-to-play Dungeons & Dragons MMORPG. The best part about Neverwinter: it's free to play! Prepare by becoming a Hero of the North today with a Neverwinter Pack purchase!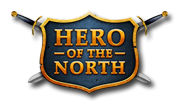 Want more game details, screens, and videos? Like Neverwinter on Facebook for more fan-exclusive content and follow us on Twitter – tweet us your questions! And, subscribe to our YouTube channel for the latest Neverwinter videos.