Image taken by community member crypticbuxom!
Hey Champions!
We're excited to announce that FoxbatCon is now live for a limited-time!
Millennium City is this year's host to FoxbatCon, the premier convention in honor of the most handsome, dashing, daring and intelligent ne'er-do-well: Foxbat.
Come down today to Renaissance Center and meet the stars of the 1960s Foxbat TV show. Special Guest of Honor: Foxbat himself!
Renaissance Center is filled with Foxbat fans, cosplayers, and of course the stars of the hit TV series: Matt Hunt, Jeff Hill and Foxbat himself. You won't want to miss out on this year's festivities.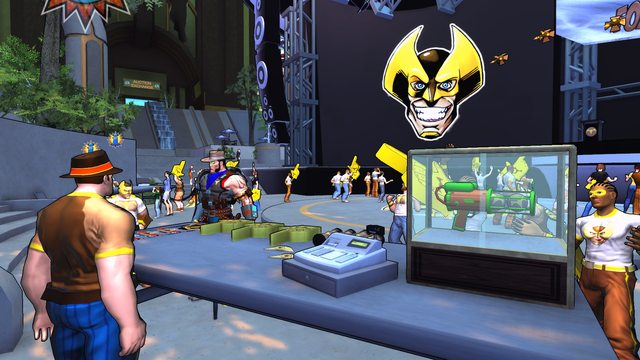 Image taken by community member stellariodragon!
FoxbatCon runs until Friday, April 11, 2014 at 11:00 am PDT, heroes. During the event, you'll have a chance to pick up FoxbatCon Swag Bags from villains, all containing great prizes. Plus, complete missions throughout the event to earn Foxbat Cred, event currency that can be traded for special items from the convention merchant.
Be sure to check back with us later this morning for information on the brand-new Foxbat-themed lockbox. Also, over the course of the event, we'll be introducing new missions, so stay tuned.
Special thanks to everyone who submitted a screenshot of the event! If you don't see yours here, don't worry, we're saving some for a future blog post!
See you in-game, Champions!
- - - - -
Charge ZEN now and pick up the latest items on the C-Store! Upgrade to Gold and get bonuses including freeform power selection, Gold costume sets, and Veteran Rewards!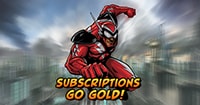 Want more game details and screens? Like Champions Online on Facebook for more fan-exclusive content and follow us on Twitter – tweet us your questions!