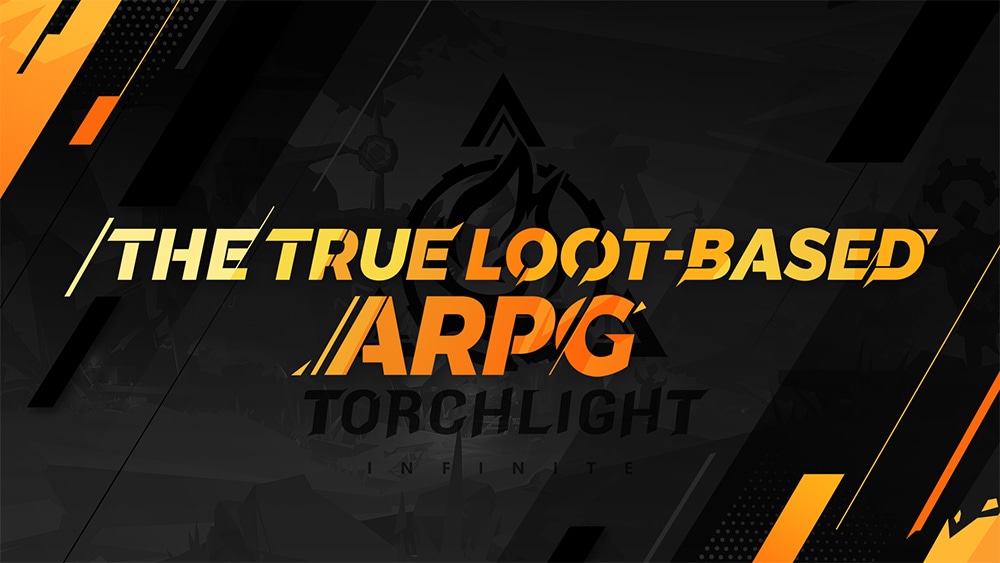 Hello Hunters!
Staying on the course of a true loot-based ARPG noticeably sets Torchlight: Infinite apart from the other titles on the market. In case you haven't noticed, grinding for loots and goodies has always been the only solution to better character builds!
Finally, you wiped off every single enemy, feeling absolutely exhausted. You are walking slowly to a boulder under the shades, sitting down and glancing through the battlefield... Suddenly, a tickling sensation sparks inside of you! Look at the loots and goodies scattered all around! No more resting! You jump back up and start picking up all drops that belong to you now!
Loots in an ARPG
The most direct reward in an ARPG is the items dropped from enemies, they are yours to use, alter and dispose of at will. Stronger heroes slay deadlier enemies and obtain better loots to equip and craft all aiming for better builds. The freedom to scavenge hunt and build your very own catalogue supporting build goals is just irresistible.
Loots come in different sizes and shapes! The pre-set affixes on each item even for the most ordinary gears can carry completely different boosts. Perhaps sometimes you are grinding purposefully just to farm loots? Loots from grinds hold stronger meanings than the once purchasable, they are the proof of your success and bravery.
Looting here, there, everywhere
Every piece of loot for builds, crafting, and altering endgame maps – Netherrealm's map affixes, are all loot-based in Torchlight! Since almost all loots are randomized in, affixes can vary drastically even on the same gears you picked up from different grinds! Legendaries are guaranteed from boss fights and endgame grindings, carrying mechanic-changing affixes that are so powerful to aspire gear-centric builds! Later in the game, loots will even include a substantial increase in other crafting material, such as Aembers, Netherrealm beacons and fate cards.
We know well the excitement once more controllable features for grinds unlock for our players. And that's one of the tasteful features for loots in Torchlight Infinite's endgame, each map has random default affixes and Hunters are able to alter them with items gained from grinds! So that Hunters can partially control desired drop quantity and quality. What could be better than that?
Complete freedom comes without any restrictions. This means Torchlight Infinite is battle-pass free, stamina free, loot-cap free, hidden caps free, gem free and crest free of course! All players are encouraged to pick up a map to grind anytime, anywhere at will, without the need to worry about timed chances.
Ka-ching, Ka-ching, Ba-bling, Babling
Shinny loots can either sit in your vault or contribute to your journey in another way! Go for the player-to-player and player-to-game tradings! When you are farming for specific items and your collection expands in lightning speed that you realize some of them can be quite useful for other build styles, why not sell them to other Hunters then?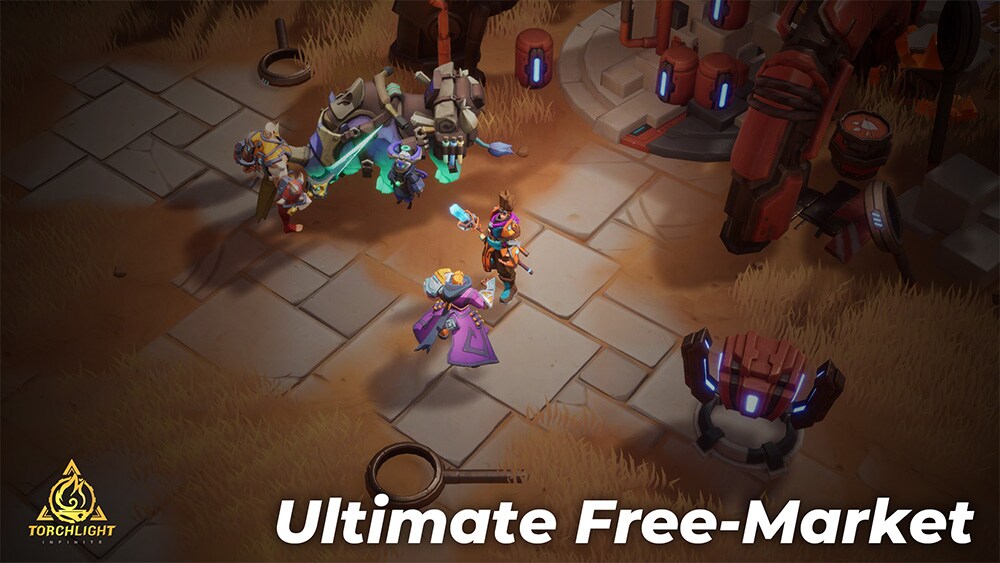 Another trend we foresee is Hunters starting some side businesses to accumulate a bit of wealth for their next builds in mind. The loots hold a lot more value than merely selling them back to the trader (NPC) for Flame Ashes.
The trade market is one of the features we, the Torchlight Infinite dev team, are most proud of! A well-equipped space that is completely free from taxation, a thoroughly player-made economy. You don't need to be in level. 99 to grow a successful trading career here. Picked up a gear that does not fit into any of your current builds? Trade it for your desired items!
When the OBT starts, we are sure builds will vary in popularity with time, another great way to market your loots to accumulate capital for your future builds!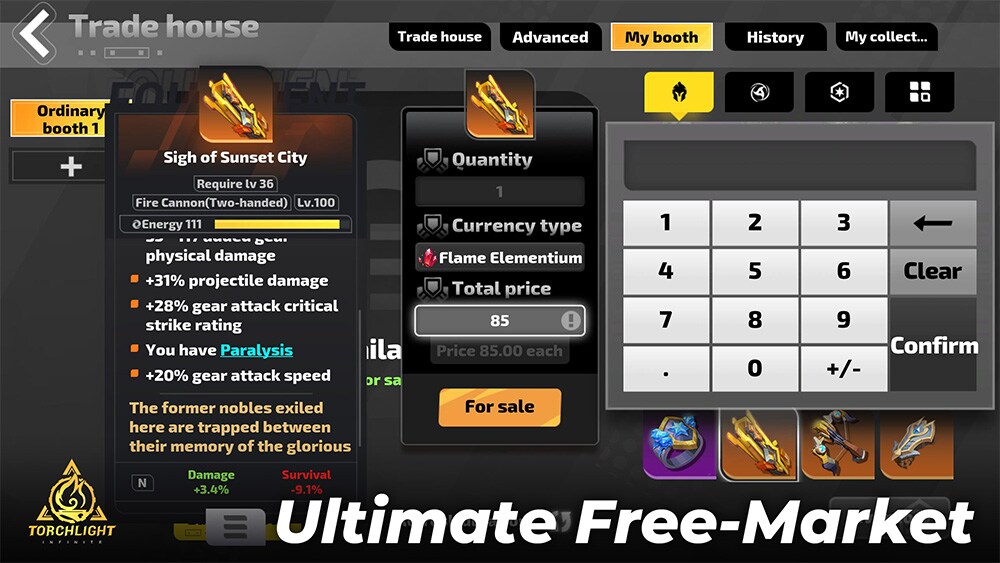 You have our words, it is truly Play-to-Win!
Now let's look at the real question in the eye, yes, no progression walls or any impact on build progression from microtransactions. That is, to power up and switch between skills, and talents and build ideas, all components are obtained from your playtime only. None of the gears, skills, and power-ups are sold as microtransactions. Neither can they be traded in the Trade House.
The more you grind, the better you'll get! But no worries, Torchlight Infinite is staying away from putting players to battle each other, thus builds are only yours to enjoy and to improve, and not a single microtransaction will change that!