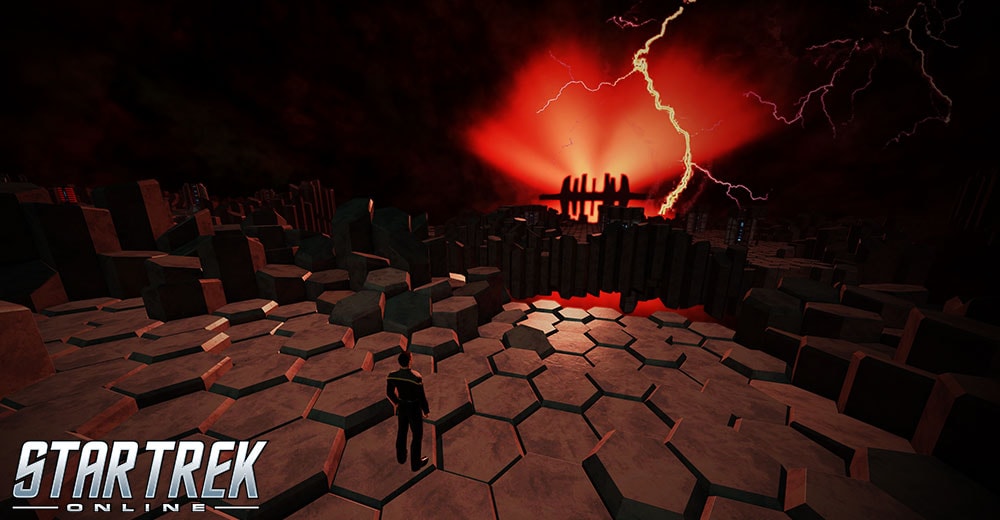 NOTE: This announcement contains spoilers for the upcoming episode Eye of the Storm. If you wish to be surprised in the episode, it is best to not read any further.
The Other, along with the Terran Emperor, is en route to Earth and will be there soon. However, Ilia has provided the Alliance with an option – a small assault into the Other to slow down its transit. As the Other is still resisting the Emperor, this may be the only chance for such an assault before the combined entities can strengthen its defenses. Completely stopping the Other is not an option at this juncture.
With our new season Ascension, team up with other captains, enter the Other, and work with Ilia to slow down its approach in "Storm Chasers," a brand new Task Force Operation coming soon to Star Trek Online on PC, and a little bit later on Xbox and Playstation.