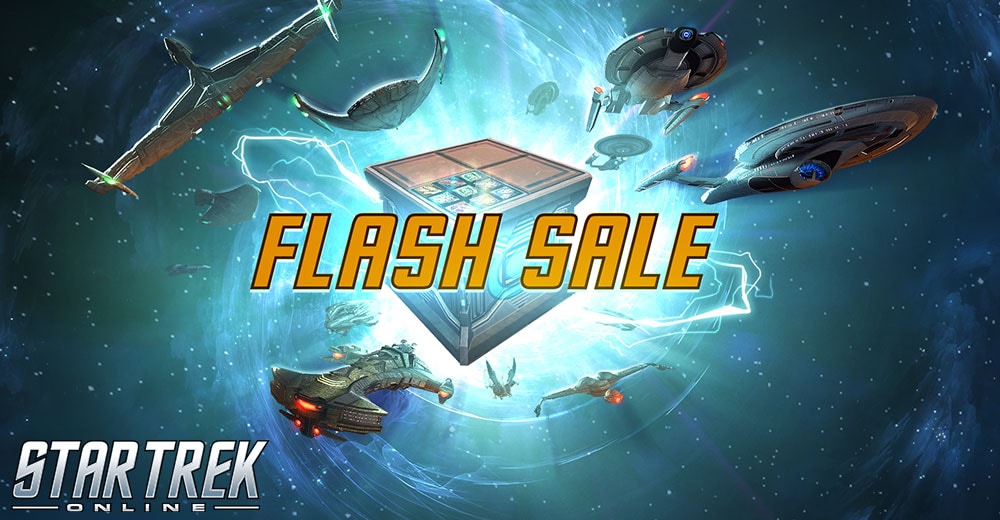 Temporal Anomalies have opened a hole to an alternate universe, one with a fantastic sale, Captains. But this Flash Sale will only be available for a limited time – from 12pm 10/4 – 12pm 10/6 PT only. Hurry and grab yourself some items at a one of our largest discounts ever, before the portal shuts and it's all lost.
Today's Flash Sale is:
30% OFF EVERYTHING IN THE "STARTER PACKS" SECTION OF THE C-STORE, AND ALL SHIP BUNDLES, ON PC!
Don't wait! The Flash Sale Anomaly can be gone before you know it!