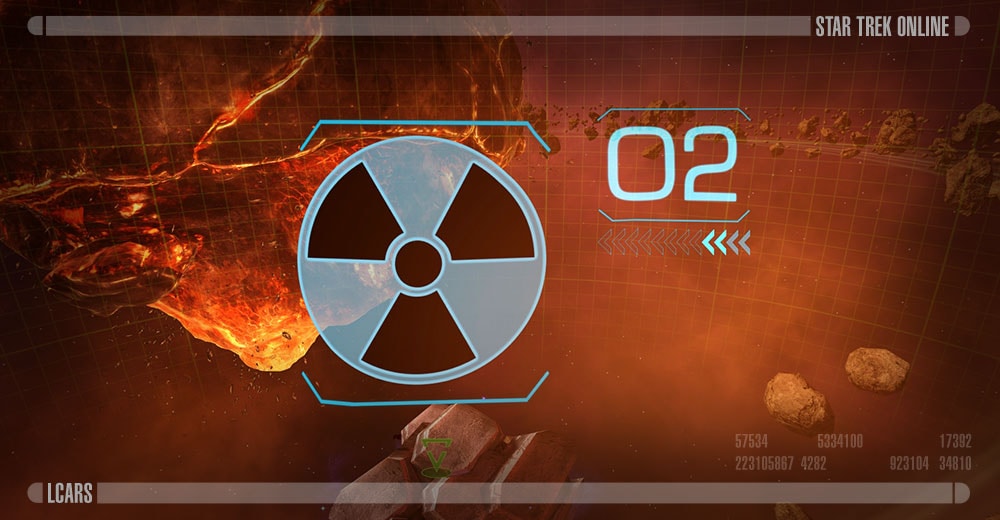 Cinq nouvelles patrouilles débarquent sur Star Trek Online, apportant avec elle de nouveaux défis et de nouvelles histoires. J'Ula, la sœur de T'Kuvma, est à nouveau en marche. Elle est à la recherche des spores de type prototaxites stellaviatori pour alimenter sa nouvelle arme redoutable. Avec l'aide du lieutenant-commandant Paul Stamets et de la capitaine Kuumaarke, vous devrez vous dresser contre les manigances de la matriarche de la maison Mo'Kai.
Nous révélerons davantage d'informations sur les nouvelles patrouilles au fur et à mesure avant la sortie d'Awakening : gardez un œil sur le site Startrekonline.com pour ne rien manquer !
Ruins of Doom
Enquêtez sur des rapports d'activité de la maison Mo'Kai dans le système Imaga, supposé être un site de prolifération des spores prototaxites stellaviatori.
Vous pourrez accéder à ces toutes nouvelles patrouilles via votre journal de mission après avoir terminé l'épisode « Beneath the Skin ». Si vous avez une patrouille en cours dans le journal, vous pourrez la lancer via l'interface des patrouilles après l'avoir terminée ou passée.
Les capitaines de toutes les factions auront accès à ces nouvelles patrouilles dès la sortie de Star Trek Online: Awakening.