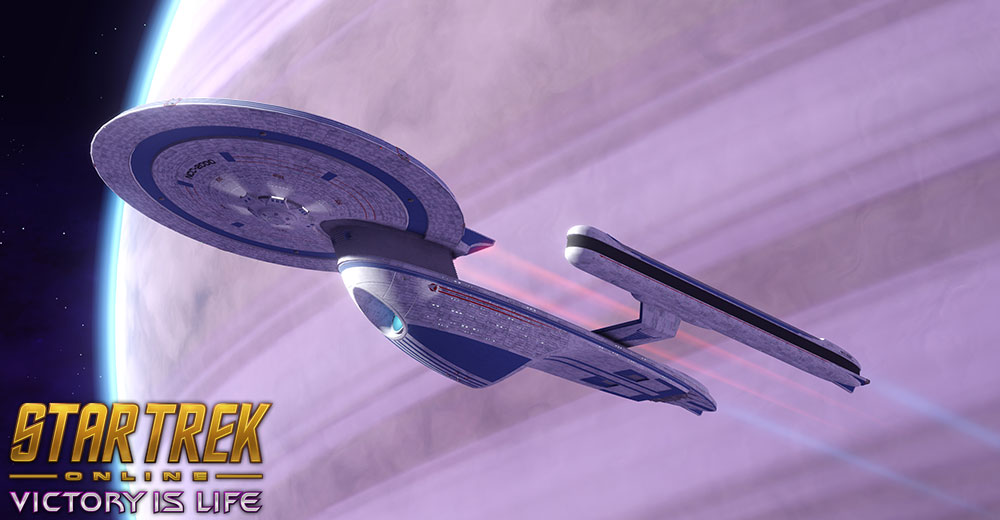 When we reached out to Tobias Richter to convert his beautiful high resolution model of Deep Space Nine into a model we could use in STO, we were hopeful we could continue a relationship with him. Tobias is an artist of great talent and passion for Star Trek, and today we're proud to announce we're adding more of his work to the game.
Tobias has modeled brand new, highly detailed models for both the Excelsior-class starship as seen in Star Trek VI: The Undiscovered Country and the Excelsior-class Refit, as seen in Star Trek: Generations.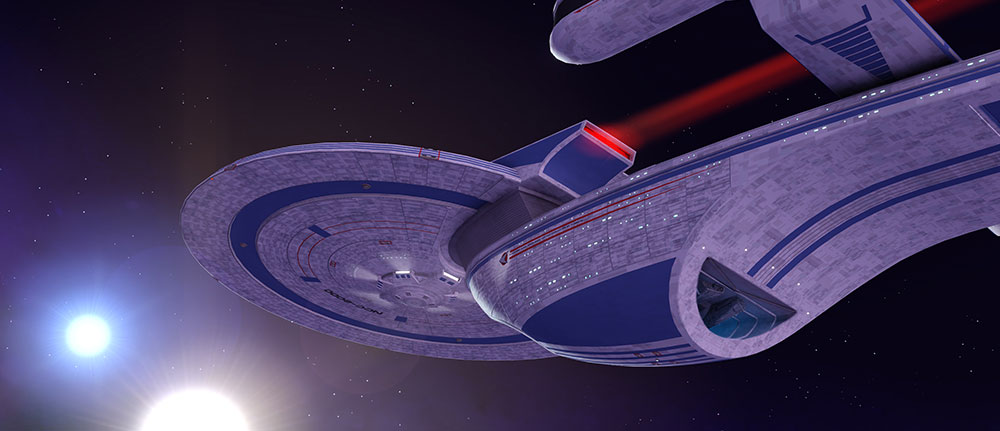 Like past remasters, these new models are available for free to anyone who already owns an excelsior variant. They include options for the lit and unlit nacelles, similar to the original Excelsior models.
Superfans of the Excelsior will know that when it initially appeared in Star Trek III: The Search for Spock, it looked a little different than how it appeared in later films and shows. This version, as the transwarp experiment "NX-2000," is now also available when you purchase either the T5 or T6 Fleet Advanced Heavy Cruiser.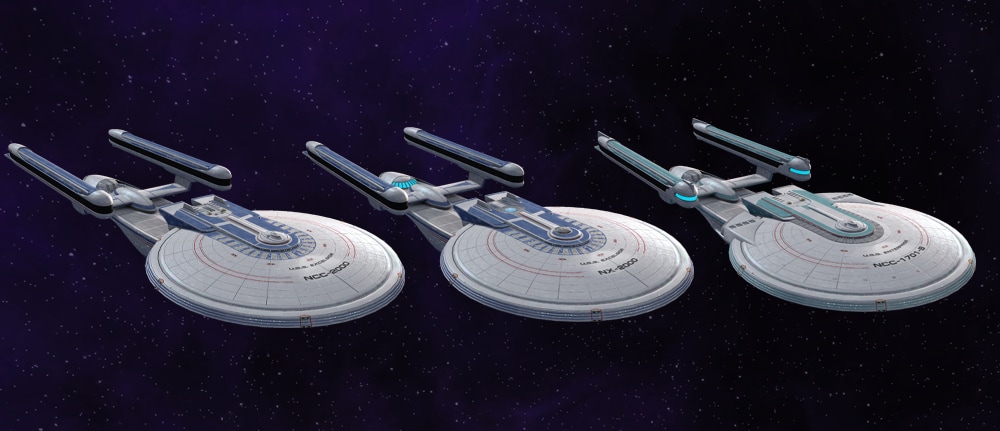 If you own an Advanced Heavy Cruiser variant, we recommend you ready the ship and visit the ship customizer, then select one of the ship presets in the lower left of the ship customization screen to apply one of these presets to your ship. This will update your Advanced Heavy Cruiser to the new visuals.
To celebrate these new models we're putting the Resolute-class T6 Advanced Heavy Cruiser, as well as the Tier 3 Advanced Heavy Cruiser and Tier 5 Advanced Heavy Cruiser Retrofit on a 20% off sale in the C-Store from July 18th to July 23rd!