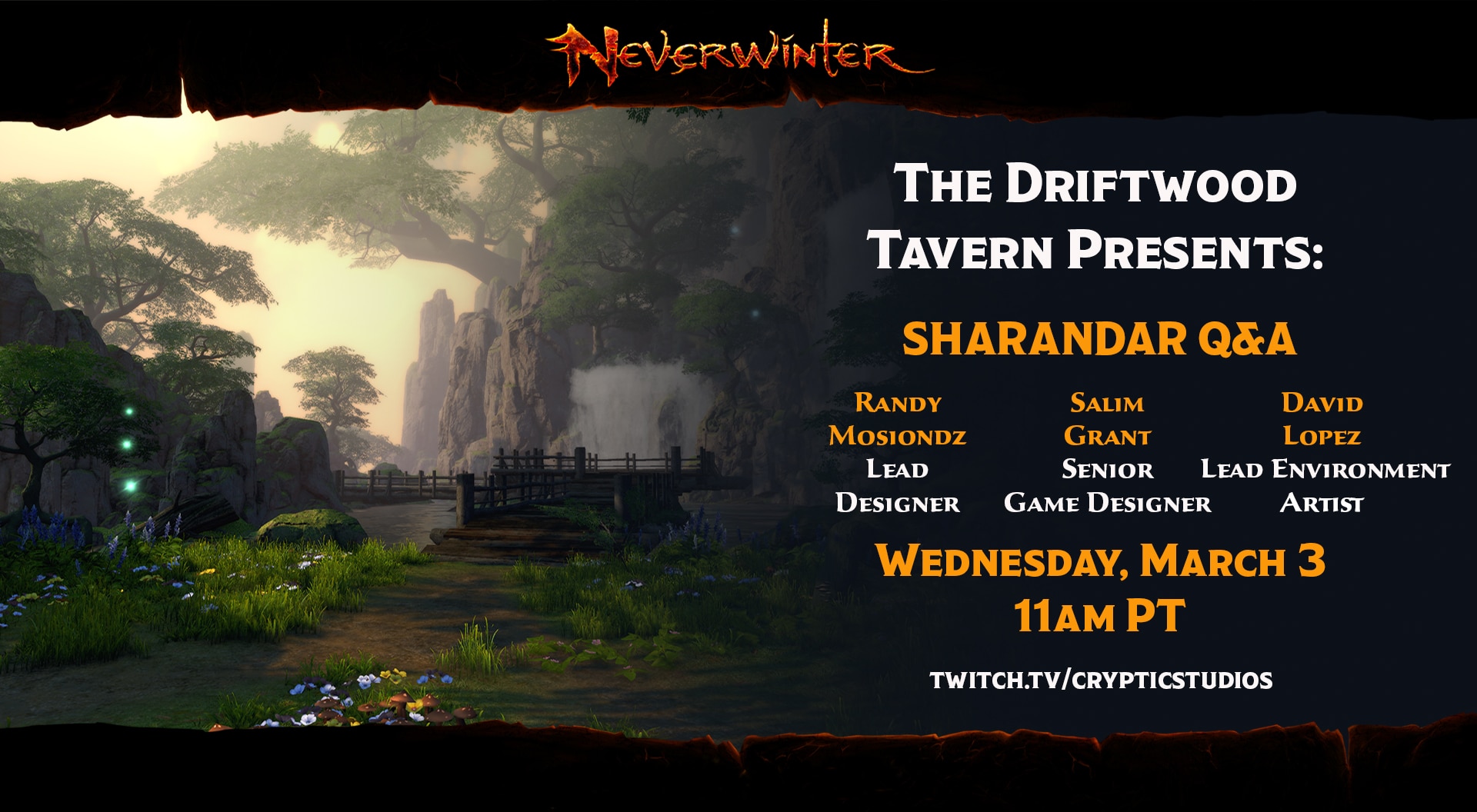 Tune in for a Sharandar Dev Q&A on March 3! We'll be joined by Lead Designer and Loremaster Randy Mosiondz, Systems Designer and Dungeoneer Extraoirdinare Salim Grant, and Environment Art Lead David Lopez to discuss The Vault of Stars, Episode 1: The Iron Tooth, and the visuals of Sharandar.
When: Wednesday, March 3 at 11am PT (when is this for me?)
Where: twitch.tv/crypticstudios
Why: M-m-m-my Sharandar!