We all know that feeling: You finally cleared the dungeon and with great effort and good teamplay you emerge victorious from the final fight. It's time to reap your well-earned rewards but all your bags are already brimmed!
For one weekend only, Lord Neverember has decreed a 20% discount on all bags from the ZEN Market!
Bag Sale Begins: Thursday, October 15 at 10AM PDT
Bag Sale Ends: Monday, October 19 at 10AM PDT
You can find the new Runic Bag of Holding as well as others ín the Zen Market under "Bags".
Runic Bag of Holding (36 slots) – 20% off!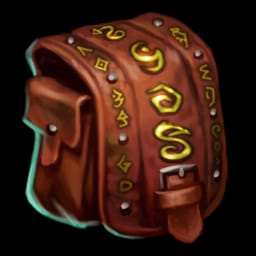 Greater Bag of Holding (24 slots) – 20% off!

Bag of Holding (12 slots) – 20% off!