It's that time of the year again when adventurers gather in Protector's Enclave to set off fireworks in honor of the Goddess of Joy. We're happy to announce that the Celebration of Lliira will be returning to Neverwinter! Get ready to light up the night sky with our variety of fireworks, which are sure to make a bang.
Starting on June 29, players will honor Lliira, the goddess of joy, freedom and liberty by completing daily quests and setting off fireworks. Players will be rewarded with Tokens of Lliira's Favor which can be exchanged for many items in the event store.
The fireworks will start on Thursday, June 29 at 7:30am PT
The fireworks will end on Thursday, July 6 at 7:30am PT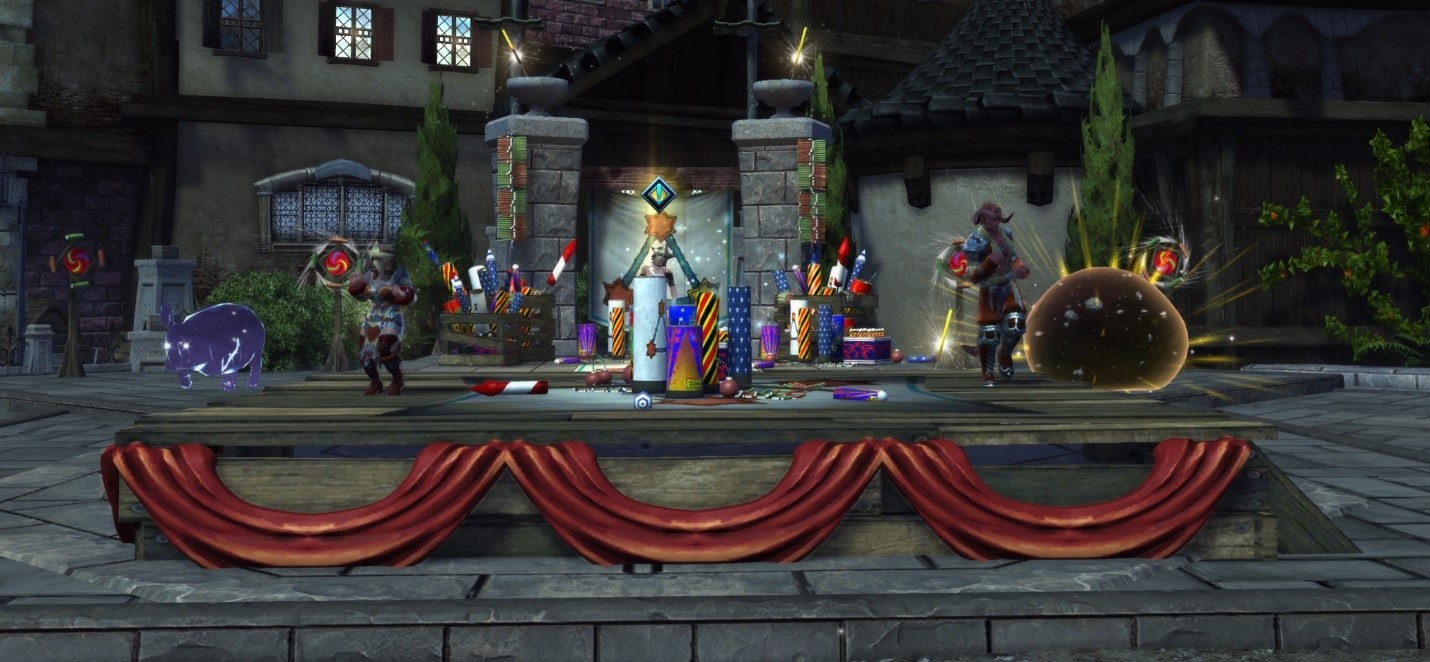 Where will the Celebration of Lliira take place? Protector's Enclave.
What can players participate in? The "Lliira's Celebration" daily quest will be available and will award 30 Favors. Players will now be asked to collect crates around PE but, unlike the previous limited time window, Professional Fireworks can now be turned in at any time except during the fireworks show that occurs every 30 minutes. Players will get immediate favor from turning in the fireworks.
How can you collect Professional Fireworks? Players can collect Professional fireworks by defeating creatures, within 10 levels, while the event is live. There can be an unlimited number of fireworks collected, provided you have the inventory space for it.
What rewards can you claim for honoring Lliira? Players can turn in Lliira's Favor, the event currency, for many rewards.
New rewards
*New* Starry Carpet of Revels – This mount can show you the world. Festive, dancing, and joyful. "Tell me hero, when did you last let the stars decide?"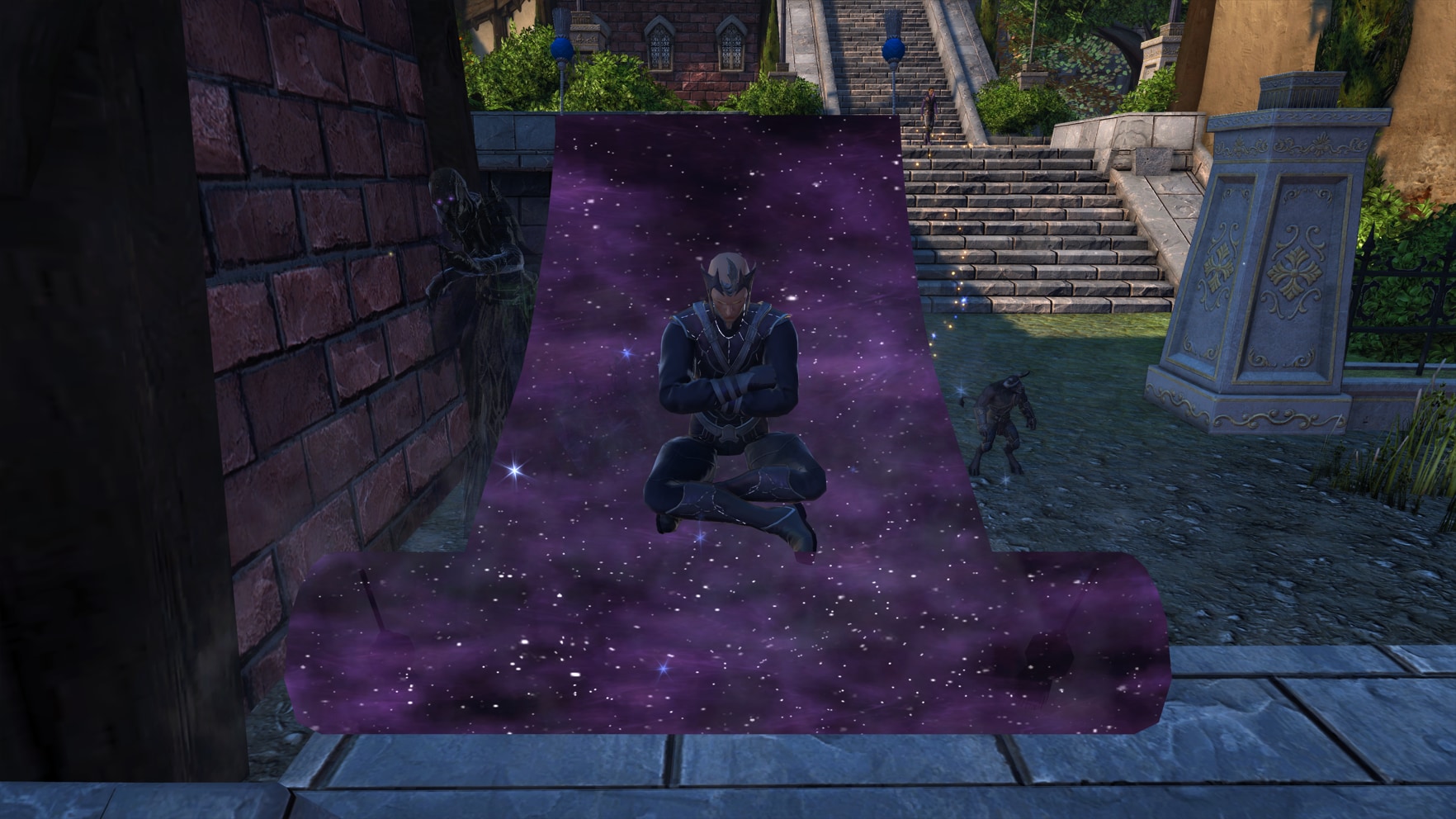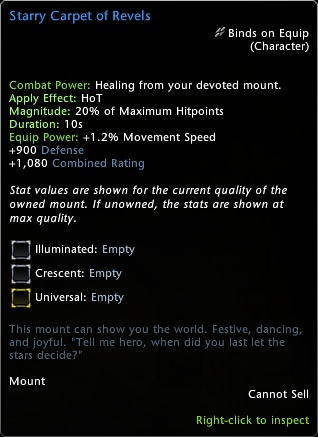 *New* Starry Carpet Rider – A cozy-sized carpet shines and shimemrs with the night sky imprinted on its fabric, miniature rider included.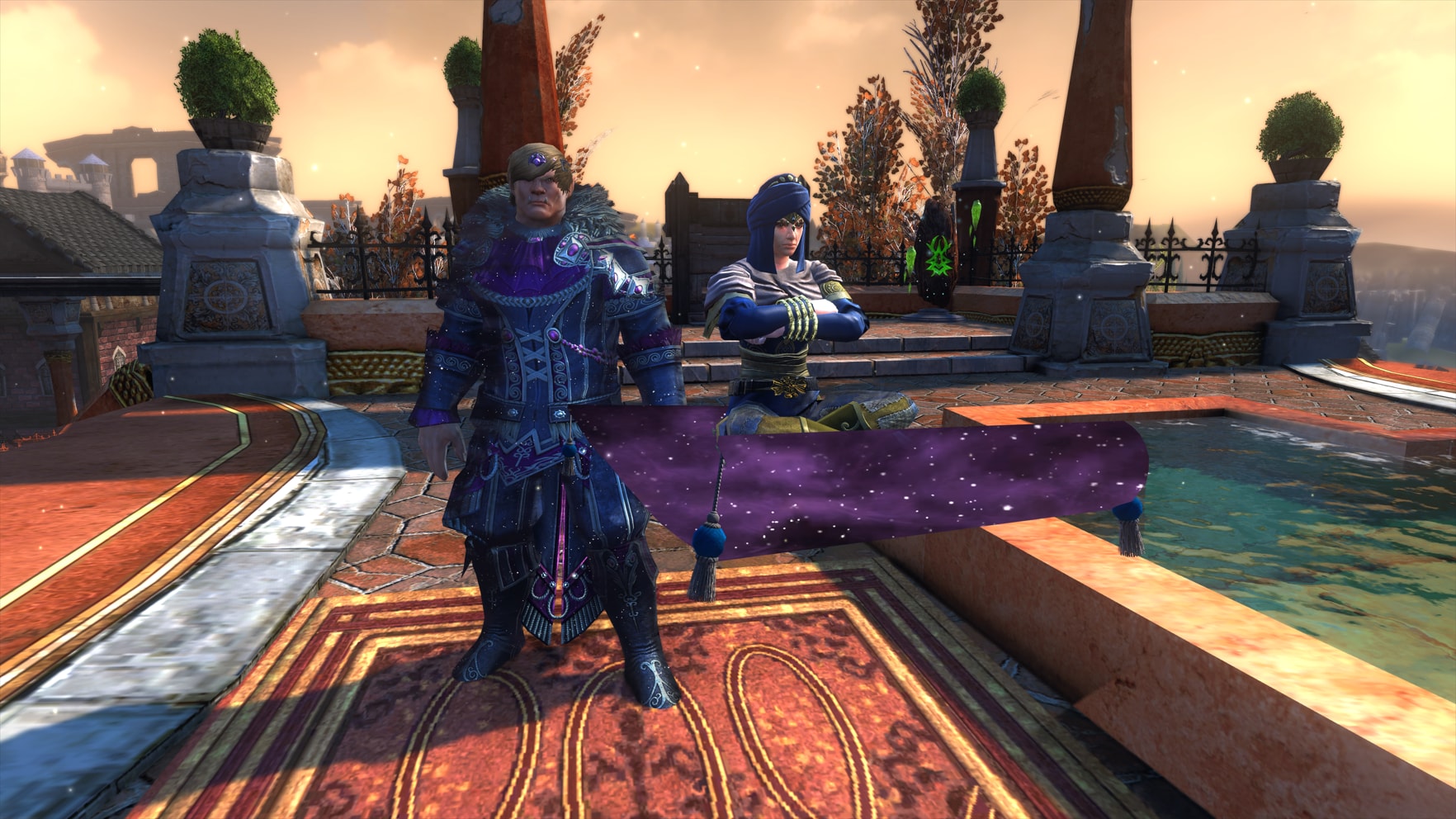 *New* Nebula Wedding Fashion Set – An elegant outfit to help you shine on that special day. It is enchanted with the night sky.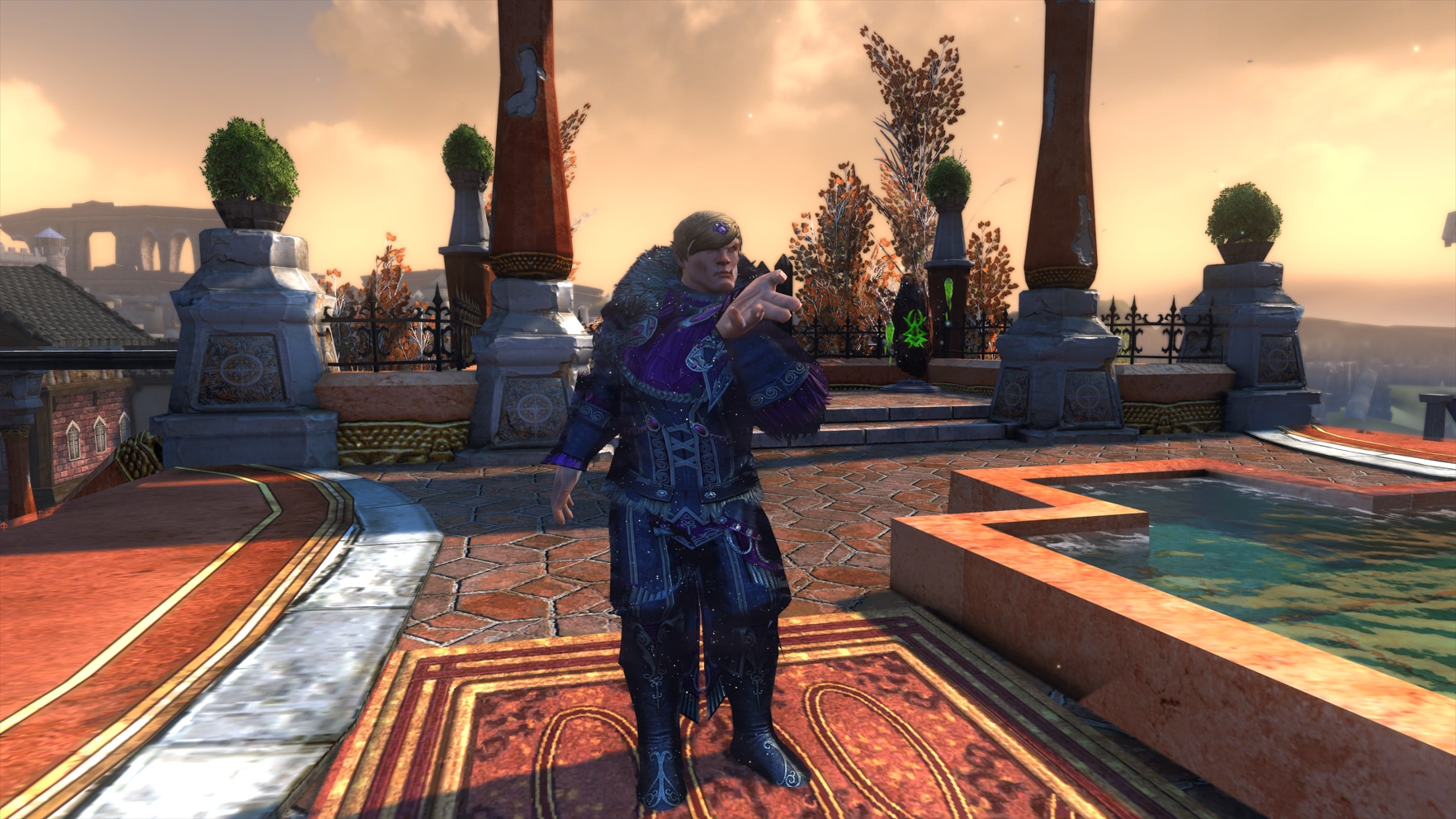 Returning rewards
Celestial Bear – This bear has read your future in the stars. Your foes are about to have a bad day!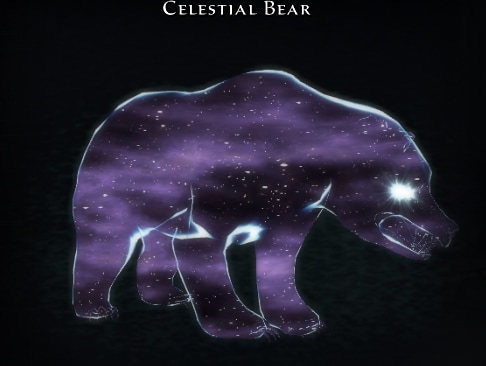 Joy Dancer of Lliira – All she wants to do is dance.
Cosmic Pig mount – this not so little piggy resembles the starry night sky and is quite a beauty to behold.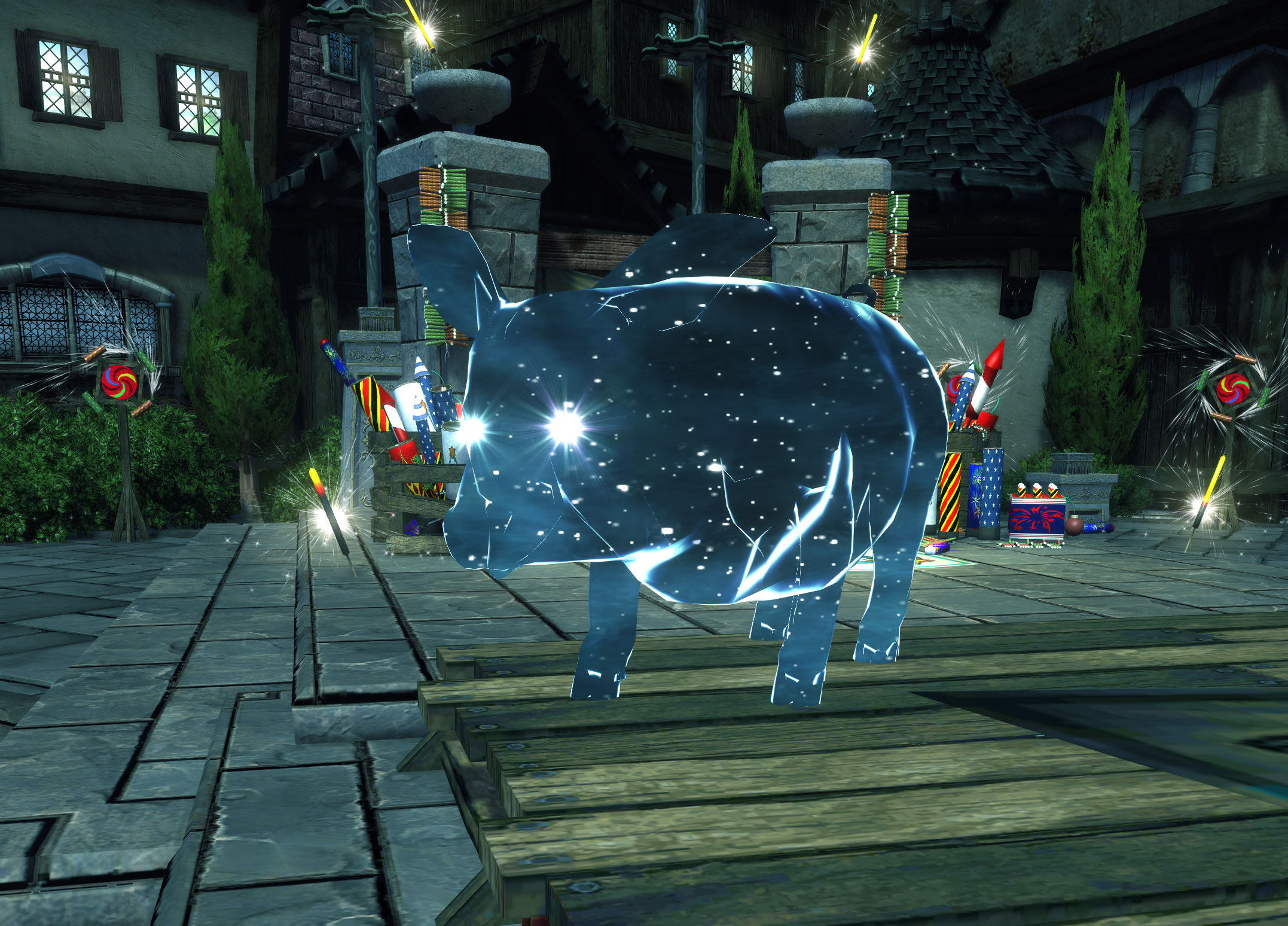 Toast Emote – Toast to the starry night!
Cosmic Captain's Fashion Set – Command the starry skies!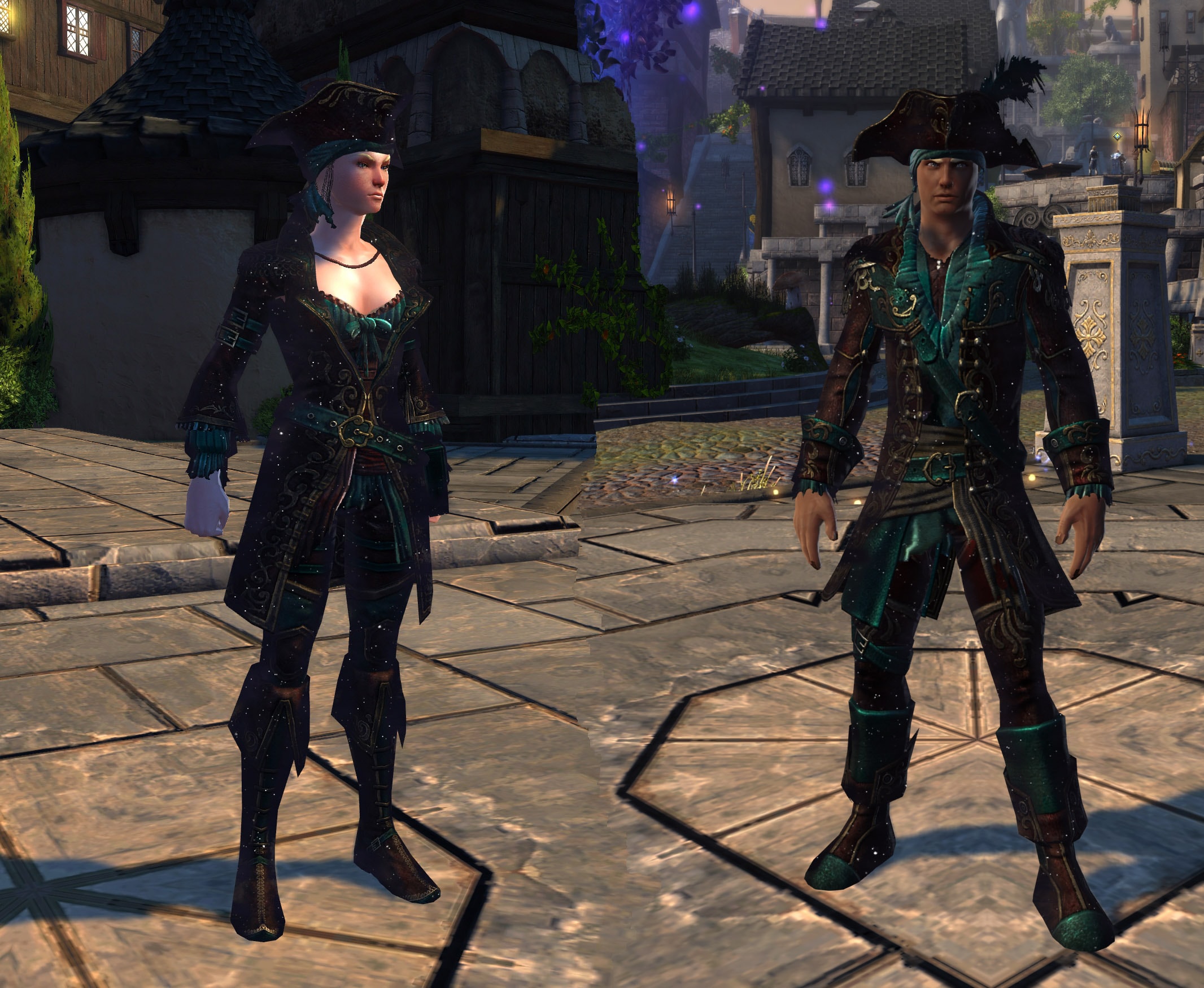 Lliira's Bel of Celerity – increases companion's recharge speed by 20%.
Starry Sphere – This stellar mount guarantees the smoothest ride in all of Faerûn!
Sparkle Emote – Dazzle your friends with this emote!
Starry Headwear Fashion & Transmute – Grandiose headware that mimics the color of the fading light sky and the luminous starts above.
Lliira's Dye Pack – Dye your armor with the signature colors of the goddess. It's a great way to honor Lliira and also get a flashy new look.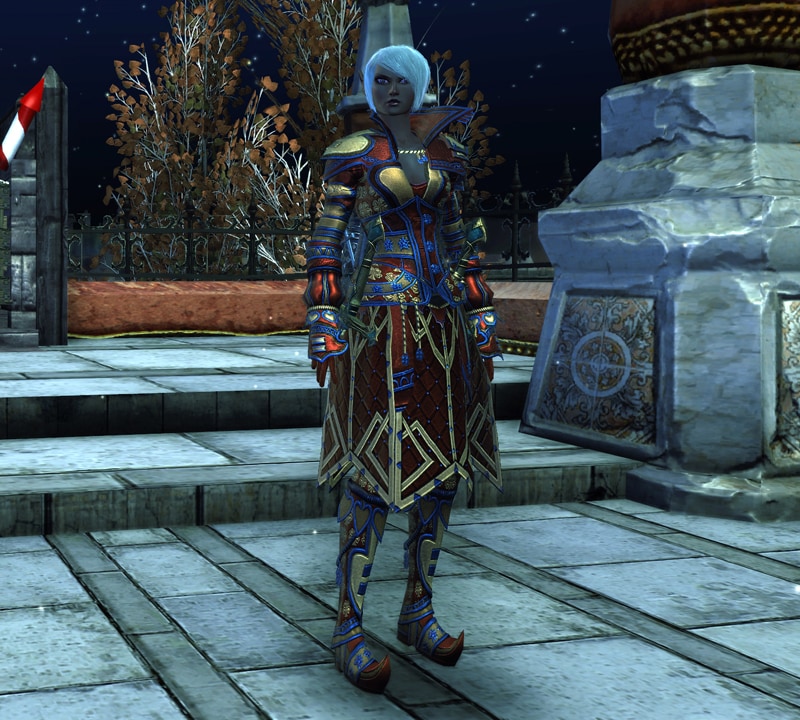 Ceremonial Mask of Lliira – This star-shaped mask is the traditional headwear during the festivities. Feel like a star by wearing it!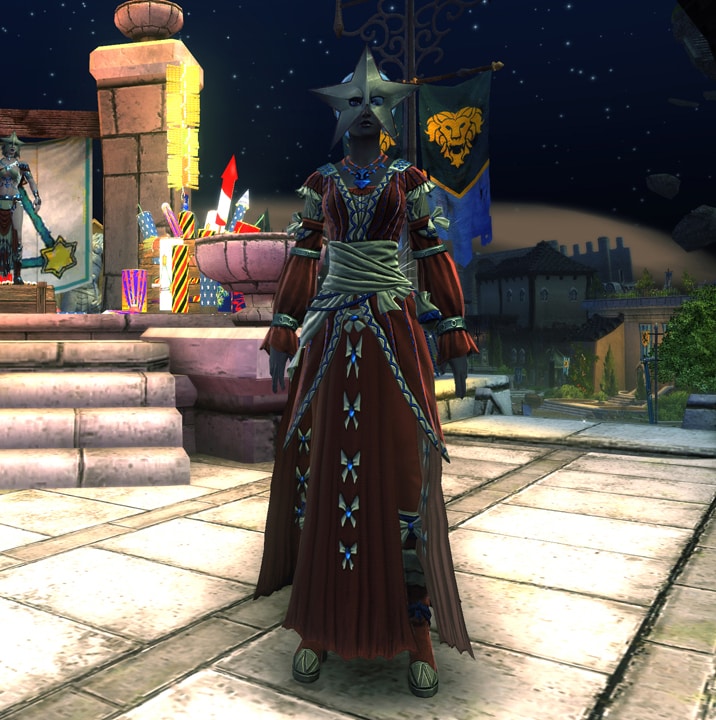 Lliira's Fireworks – Honor the Lady of Joy and celebrate Neverwinter's continued freedom by setting off these fireworks into the night sky. Comes in small and large varieties. This year, you can purchase or earn personally-usable fireworks that buff other players near them to also increase their fireworks gained per drop.
Barbecued Meat
Lliira's Bell of Empowerment – increases your companion's damage by 20%
You may also purchase a Bag of Lliira's Favor from the Zen Market, which now contains 10 Lliira's Favor.
Removed rewards (as of 2021)
Starry Panther – this mount is obtainable through other means such as lockboxes or Knox Box.
Lliira's Bell
We can't wait to see everyone in Protector's Enclave setting off fireworks and "Lighting up the Night" next week when the event goes live. Are you excited for the Celebration of Lliira?