The tragic story of the Vallenhas family has led them to a most desperate place. A mysterious deal with the devil Zariel plunges their stronghold and village to Avernus, first level of hell. Hundreds of innocent souls hang in the balance. Join forces with new allies to tip the scaled and foil Zariel's plan.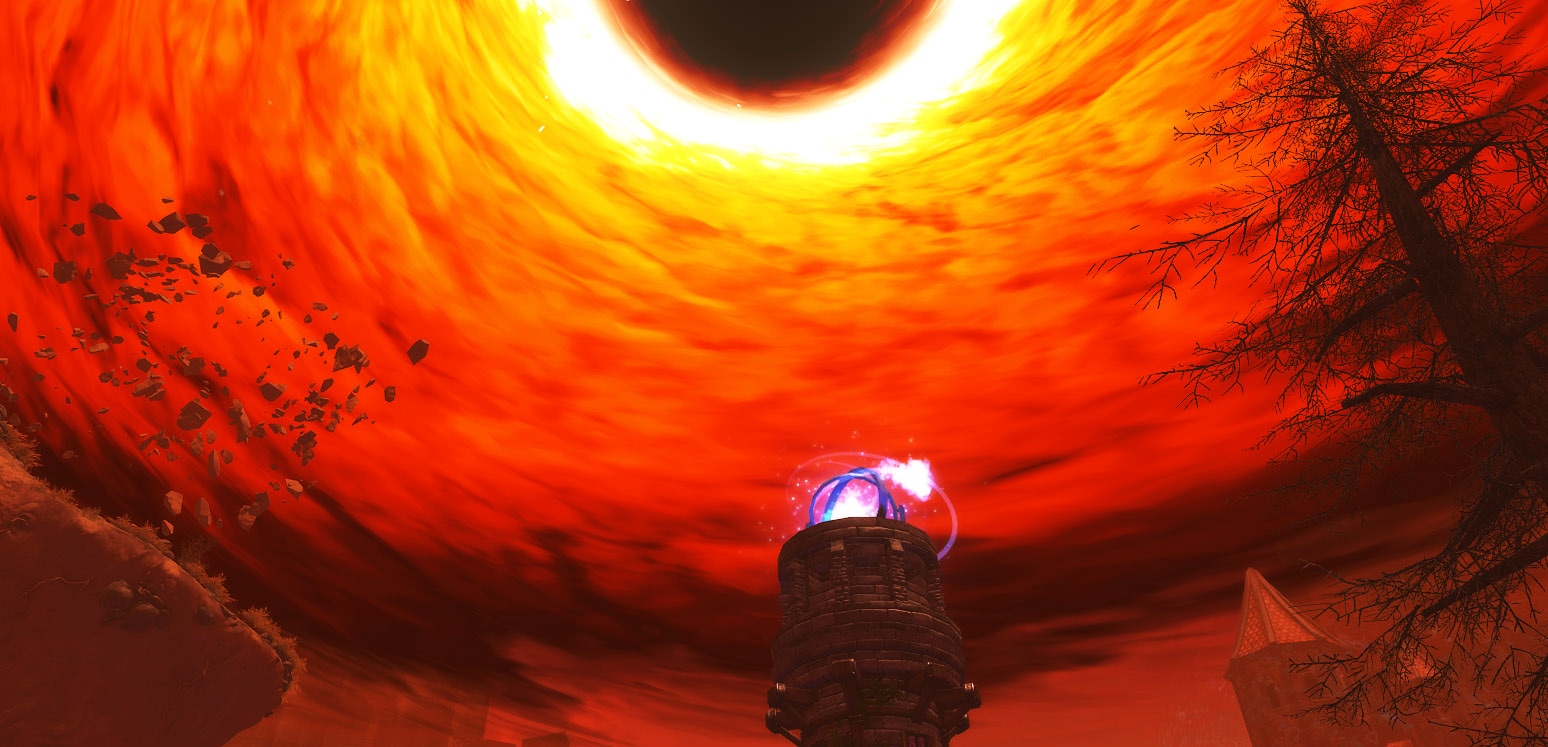 The Descent into Avernus campaign leads players through the story of the tragedy unfolding on the Vallenhas family, the struggle to build up defenses to hold back the Demons and Devils clawing at its gates, and the quest to hunt down the contract that doomed this Stronghold to the depths of hell itself.
A Journey to Hell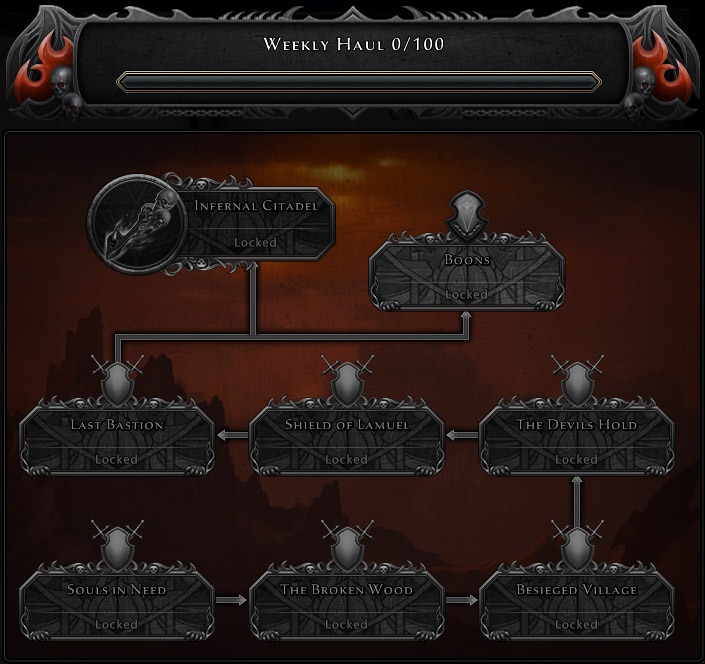 The Avernus campaign is the first Level 80 endgame campaign, but it does follow the familiar format of campaigns such as Ravenloft in that it uses the Weekly Haul and has a linear campaign story path.
Repeatable Tasks – Descent into Avernus brings with it the now standard weekly haul and repeatable quest flow. This time there has been some improvements to how repeatable quests are handled to create a more varied experience as well as having some rarer quests for an added change of pace.
Boons – As with other campaigns, four boons can be earned through Descent into Avernus through a repeatable Boon campaign task.
Rewards – The campaign store includes special items, fashion, and armor pieces. For those who have claimed all of the new rewards they want, there is an RAD item in the campaign in the same style as other endgame campaigns.
Fortifying the stronghold, holding back the infernal terrors, and surviving the challenges throughout Avernus are only the first steps in your hellish quests. For your path is destined to lead you to a floating Devil Citadel, using its massive chains to pull the Vallenhas stronghold deeper into hell.
While you may encounter Demons willing to help you breach this Citadel, beware for Demons can never be trusted not to turn on anyone in their path. And the Devils don't take kindly to trespassers on their claimed lands. Even if all goes well, you may find yourself tossed into a gladiatorial arena for the Devils own amusements.
We look forward to welcoming all of you to hell, and hope that you can survive the horrors and chaos awaiting any soul who descend into Avernus.
Jared Sears
Systems Designer