Adventurers, looking to go as Halaster Blackcloak for this year's Masquerade? The perfect accessory is now available on the Zen Market for a limited time: Halaster's Green Whirlwind mount!
Halaster's Green Whirlwind will be available starting Thursday, October 24 at 10am PDT and end on November 7 at 10am PDT.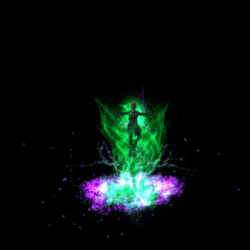 With gushing wind and furious might, this magical whirlwind bares the very anger and madness of Halaster.