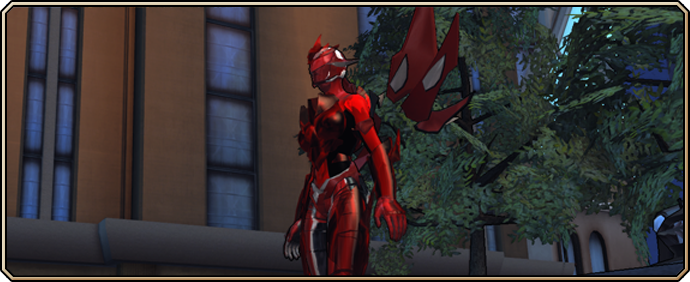 We are pleased to announce the release of the Psionic Dragon Armor by Necratech009! This player submitted armor was part of our Design-a-Costume contest in April. Our team at Champions Online took the player concept and made it real! This new armor set features loads of optinos available to players to further their heroic look.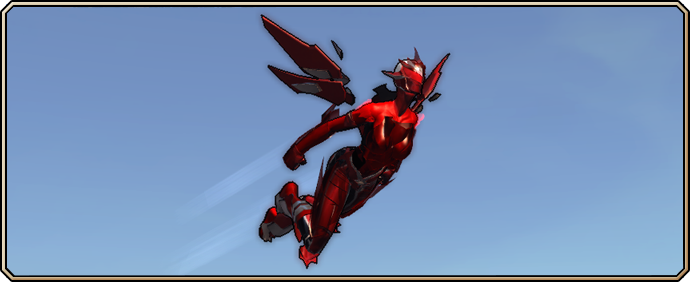 The Psionic Dragon Armor gives players tons of customization. This advanced armor suit gives the user a sleek, yet powerful edge in battle. Your foes will cower at your impressive mechanical form. The Psionic Dragon Armor, like the Holoforce Armor Set, gives heroes the opportunity to feature multiple different material types. From Brushed Metal, to Glass, to Holo, this set can be made to look the way you want for only 475 ZEN.
This armor set is loaded up with tons of customizable options! Take to the skies in dragon wings, insect wings, or even arachnid styled wings! The armor can evolve to take on almost any form!
Grab the Psionic Dragon Armor Set today and take to the skies!
Charge ZEN now and pick up the latest items on the C-Store, or upgrade to Gold and get bonuses including freeform power selection, Gold costume sets, and Veteran Rewards!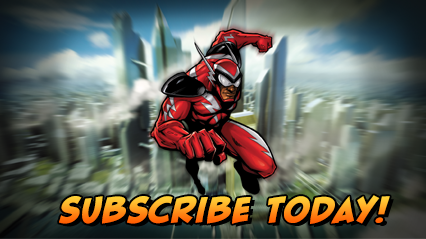 Want more game details and screens? Like Champions Online on Facebook for more fan-exclusive content and follow us on Twitter – tweet us your questions!