Let's do the time warp again! Time to flashback, so look for Cybernetic, Toybox, and Collector lockboxes to drop as you beat down baddies.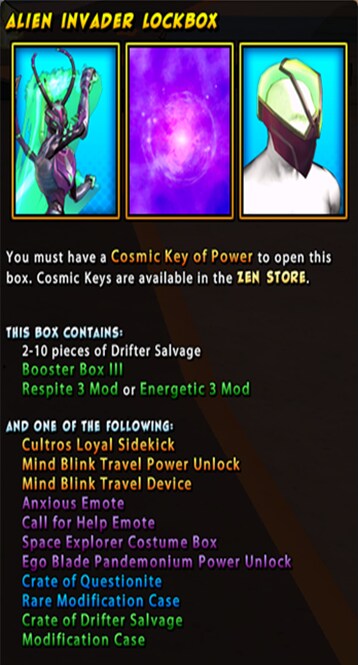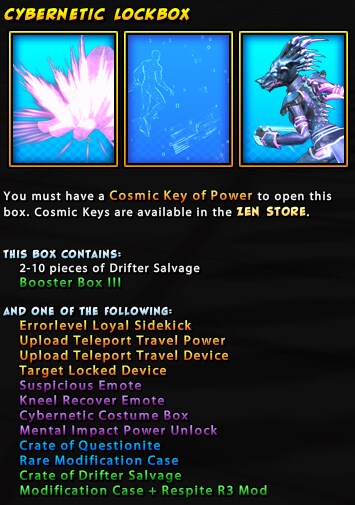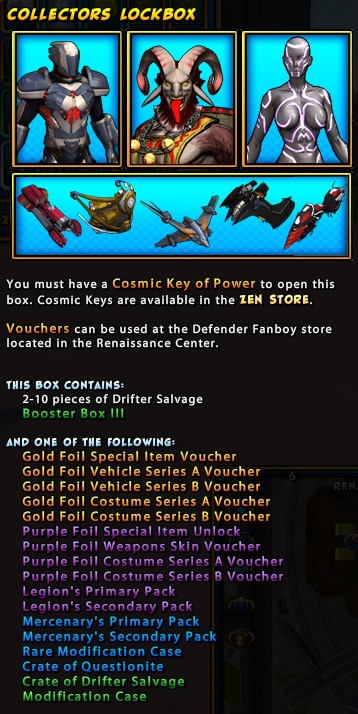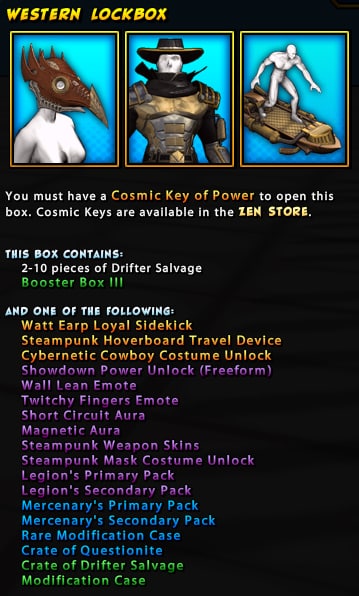 Lockboxes contain the latest costumes, auras, powers, and items in the game. The Collectors Lockbox contains different vouchers which can be redeemed for rare prizes from older Lockboxes. Vouchers can be redeemed at the Collectors Store in Renaissance Center in Millennium City. You can also purchase specific older Lockboxes directly from the Collectors Store or the Questionite store during Flashback Week.
Sale Start Date: Thursday, August 24th, 2017 at 8:00 AM PT
Sale End Date: Thursday, August 31st, 2017 at 8:00 AM PT
Lockboxes drop as additional loot from defeated villains and can be opened with keys from the ZEN Store. Each lockbox also includes at least two pieces of Drifter Salvage, which can be traded in for prizes, and one boost. These lockboxes are additional loot and do not impact the odds of getting any other loot from villains.
---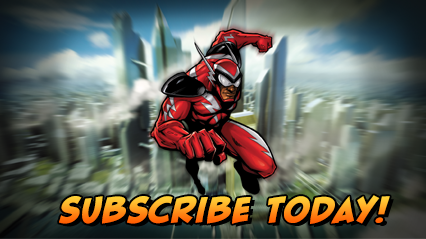 Charge ZEN now and pick up the latest items on the C-Store, or upgrade to Gold and get bonuses including freeform power selection, Gold costume sets, and Veteran Rewards!
Want more game details and screens? Like Champions Online on Facebook for more fan-exclusive content and follow us on Twitter – tweet us your questions!