Crafting Update Q & A: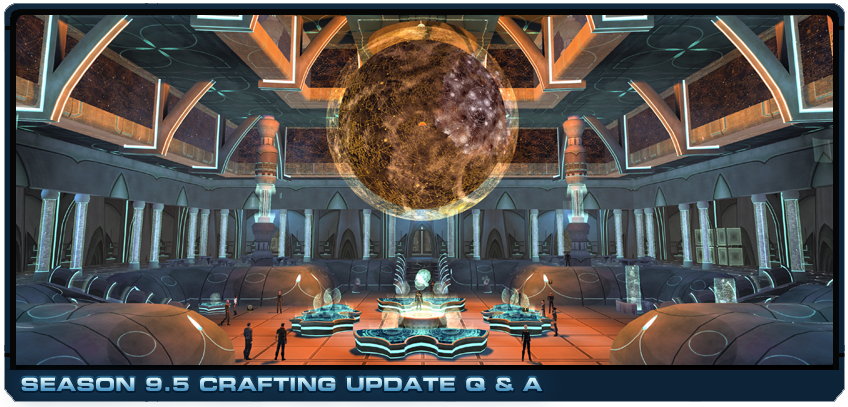 Missed our Livestream Broadcast today?
Check out the recorded version of the broadcast and our previous videos here on our TwitchTV Channel!
Thanks again to all who joined us, and keep your eyes peeled for upcoming broadcasts!
Don't forget to add your feedback to our Official Crafting Update thread in the STO Forums at this link!

Link to our Twitch Livestream channel