We dedicate this to all of our mercenary pilots. To those who love battles, adventures and mysteries of space.
Portals have opened leading to the new location of "Monolith Ruins", which is located in the Antaress system. There, in the orbit of the planet lie the remains of a destroyed Jericho city, belonging to one of he families. It is known what caused the destruction of the city - a joint attack by other families, self-destruction or actions of some third party. It is rumored that the ruins still hold a mysterious artifact of the Precursors...
Added a new location called Sanctuary. The greatest discovery in the history of humanity - so they said about the Precursor civilization ruins in Troy. The tombstone of a bygone civilization - ancient structures are still on the orbits of the system's planets. This was the first tangible proof of existence of those who came before us.
One of the oldest locations has also changed markedly - Ancient Ruins in the Troy system. Troy is a huge graveyard of abandoned Precursor stations. Giant constructions of unknown purpose, ominously shimmering with greenish hues of argon light of Troy, evoke primal fear in the mind of all onlookers.
Mercenaries also get access to the latest prototype - several manufactured ships of the highest technological level will become available to the most experienced pilots. All ships significantly differ in their appearance. They have advanced weaponry and defense systems. Many mercenaries will want to strengthen their fleets with these ships.
A new challenge for the mercenaries will be the Destroyer - an incredibly powerful new enemy that recently appeared in border sectors. This monster deserves its name because its aim is the destruction of the advanced outposts of mankind's armed forces. Stopping it is going to be extremely difficult. Its armaments are capable of destroying even the most fortified outposts in the area. This a new challenge to all mercenaries of the third, fourth, and fifth levels of technological development. Only strong groups can confront and stop the Destroyer.
Another exciting adventure for the pilots will be the new PvE mission "Defence Contract". The players have to protect the defenseless peaceful location from the invasion of large pirate fleet. The regular army is pinned down fighting with aliens, and there is no one to stop the pirates! Everyone is counting on you - mercenaries!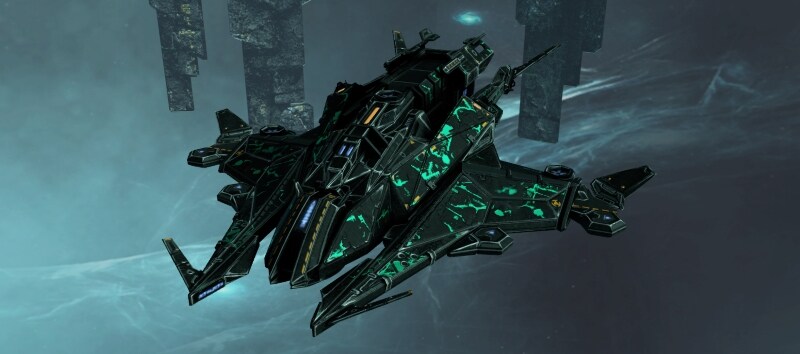 Especially for players of Arc Games we're preparing a gift to honour the release of update 1.2. All pilots, who have already played Star Conflict and registered through Arc Games before patch 1.2 will receive a unique colouring scheme "Invasion" and a new pulse laser "Laser ARC-II" of Tech level IV and can be installed on all the known interceptors.
More information about the update will be posted on our official website and forum. See you on the dangerous expanses of the universe!