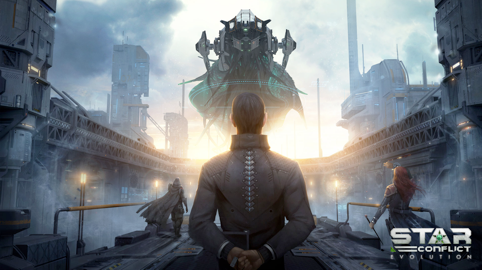 Hello everyone!
We congratulate all pilots on the approaching New Year and present a big winter update in Star Conflict - Evolution! The game will be updated with new and unique ships, grown with the help of innovative alien technology are capable of evolving along with the player. We are also adding a new station, located in alien space, where you can expect new missions and adventures.
The new station is humanity's first outpost in the unexplored Alien space. The object, dubbed 'Ellydium Theta', was built in the Leviathan location - one of the most dangerous places available to pilots.
Ellydum Corporation, which owns the station, was one of the first private corporations to study alien artifacts and their amazing ships.
One of the Alien races was named Crystallids, as their ships and structures were crystals of extremely complex composition.
Ellydium's scientists and engineers did the impossible - they created a fusion of Crystallid and mankind's technologies. The corporation started experimental production of weapons and modules based on the new technology. And now it's time for mercenaries to get the new ships with incredible capabilities. And this is only the beginning of the study of alien technology!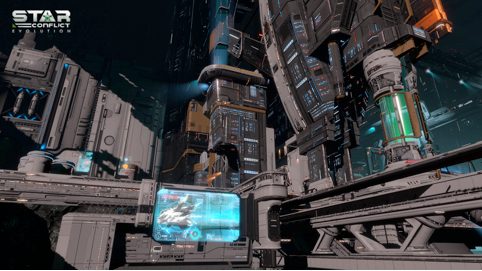 The first ship built, or rather 'grown' with the new technology, was the gunship Thar'ga [tArga]. To create a ship, pilots need to assemble a capsule with the ship cabin, and then grow special special 'smart' crystalline mass on it.
The cabin is fused with a crystallid, and the alien's nerve endings are linked to traditional ship controls, concentrated in the cockpit. The pilot comfortably sits in the cockpit and controls the incredible ship with ease. Thar'ga [tArga] is extremely responsive and intelligent ship, it restores hull and shields over time or after successful attacks on enemies.It has accelerated metabolism: It can briefly increase damage and speed by a great margin. It has more resistance to damage against aliens.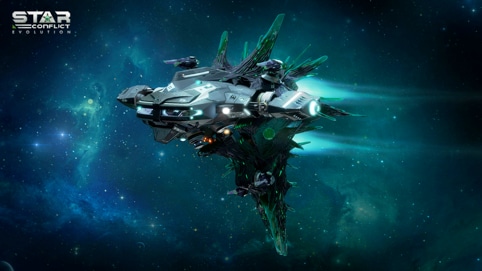 But the most important thing in the new ship is that the pilot will be able to improve their own ship through a new unique tech tree under the supervision of Ellydium corporation specialists. Crystal growth can be controlled, resulting in more than a hundred different versions of the ship. Depending on the number of changes and modifications, the ship's rank also changes. Each ship can be modified from the fifth to the fifteenth rank. You can change the ship's capabilities, as well as its exterior. The ship is evolving!
This powerful innovation of Ellydium corporation will undoubtedly change the balance in Star Conflict. Be the pioneer, discover the unknown! See you on the expanses of the Universe!