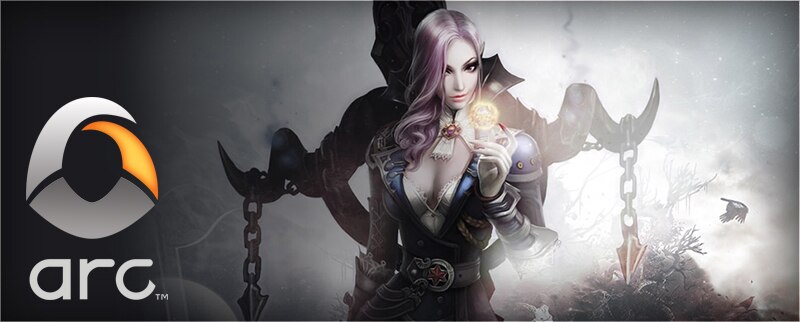 Hey all,
We're excited to announce a new change to our Arc overlay! You can see the changes yourself while in-game, by pressing Shift-Tab. This new change allows you to view your profile, game news, forums, and will even make it easier for you to submit a support ticket or browse the web! The best part however, is that you can cross chat between games! That means you could be playing PWI, and chat with your friends who may be playing another game, such as Forsaken World!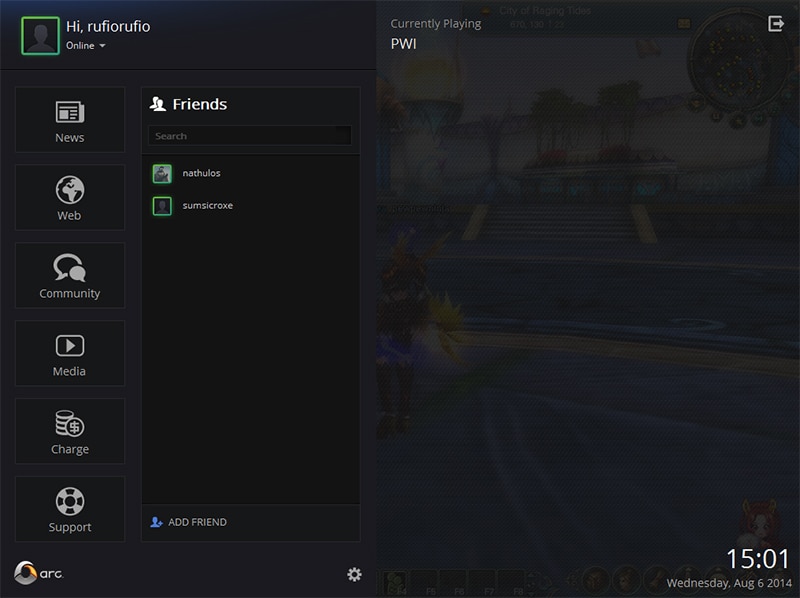 As you can see the layout has been completely revamped, allowing for a more fluid approach for you, the player. Each category will open up a new tab directly on the main page. If you decide to view another category such as Media, it will simply open a new tab, adding to your already existing tabs. This means you can have multipe existing pages open at any given time.
The feature we're most excited about, is the ability to chat with your friends, across all games! That means you can be playing any of our titles, and chat with anyone else playing any of our other games! Simply open the overlay when you're playing say, PWI and start chatting it up with your friends who may be playing Forsaken World! It's that easy!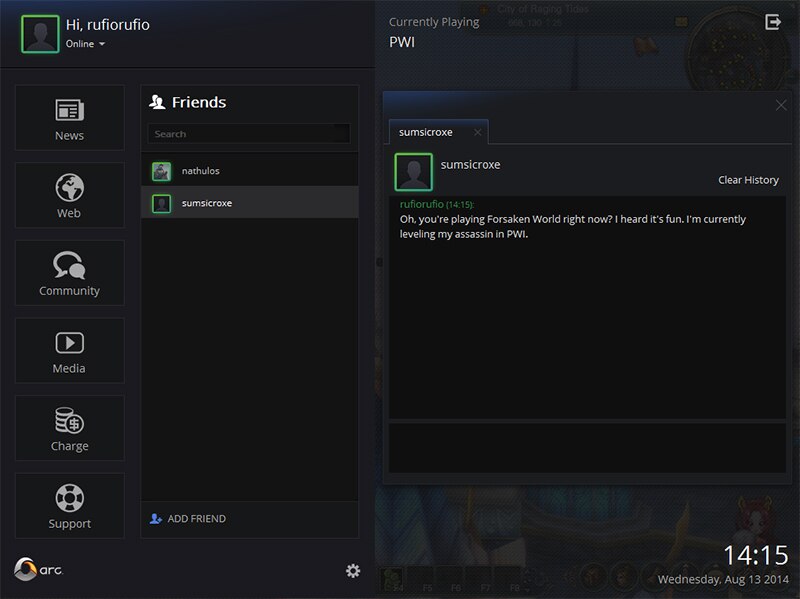 If that wasn't enough, we've made it easier to send in a support ticket, and even charge. As gamers ourselves, we're always looking for ways to help improve the ease of use for you, the player.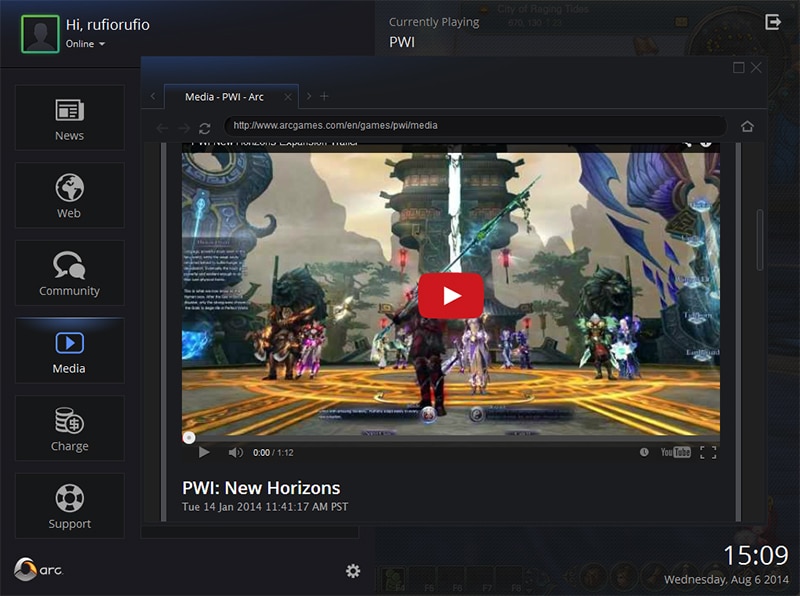 We hope you like the changes and of course, if you have any feedback or suggestions, drop us a line at feedback@arcgames.com
Sincerely,
Sparkiesoft and the Arc Team