In our last discussion about the new Castle Never dungeon, we talked about Orcus's lieutenants and the threat they posed to adventurers. Today we are going to talk about the big bad himself.
Orcus came to Castle Never looking for the phylactery of Azharzel, Valindra's dracolich. It's not enough for Orcus to be Demon Prince of Undeath and to have an entire city of mind flayers enslaved through an undead Elder Brain, he wants a pet dragon as well. Once Orcus has the phylactery, all he needs is a living dragon host and he can add a dracolich to his menagerie.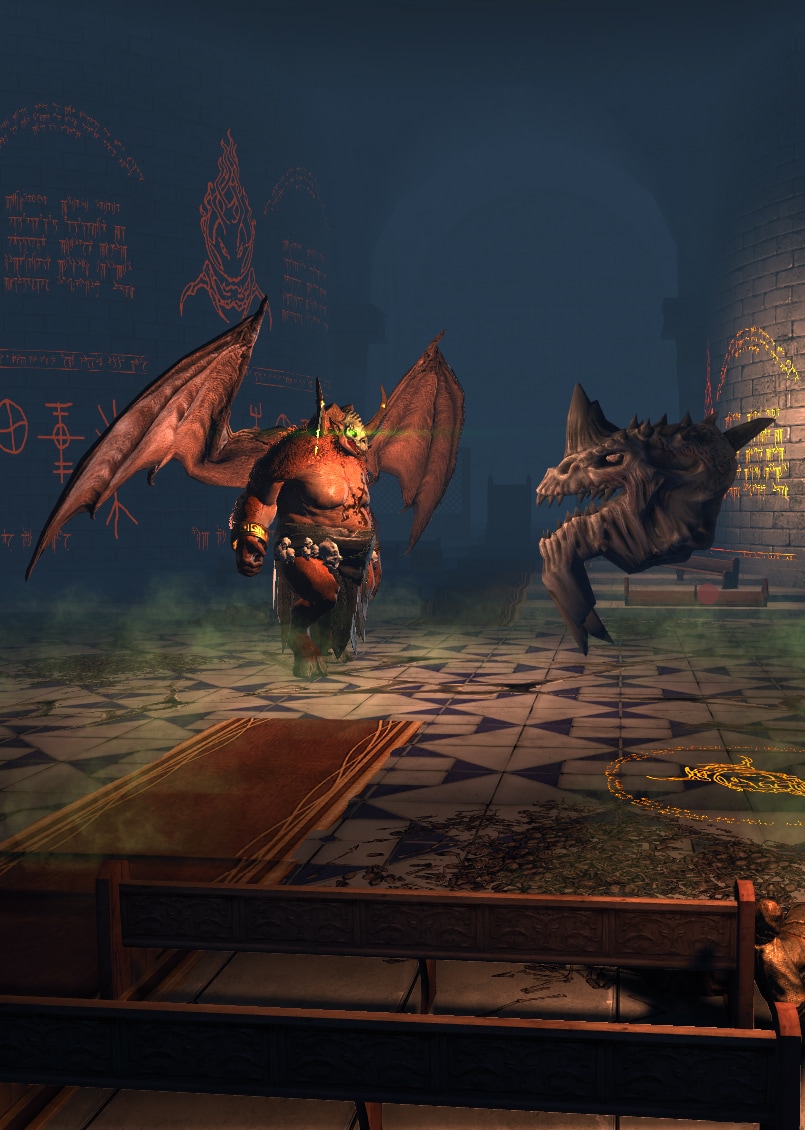 Orcus is the final boss at the end of Castle Never. One of our goals in creating this boss fight was to make sure players were exposed to the dangers Orcus will throw at them before reaching the final room. All of Orcus's major powers are previewed in gameplay throughout the dungeon.
Let's take a look:
One of Orcus's most challenging powers is Chains of Undeath. This ability chains two adventurers together and slowly pulls them towards one another. If the chained targets get too close to each other, both they, and anyone nearby, take heavy damage from a magical explosion. You will first see this power when fighting Tal'Gath the Undying and then later while traversing the Staterooms area of the Castle. Servitors of Orcus use Chains of Undeath on adventurers in the confined quarters of the Staterooms, forcing everyone to stay alert.
Orcus also summons floating Spheres of Annihilation. These sickly green orbs float toward adventurers and radiate a deadly aura. Anyone targeted by one should retreat from it and try to draw it away from the rest of the party. You will encounter some of these Spheres patrolling the corridors of Castle Never and must try to avoid them while also dealing with the demons in your path.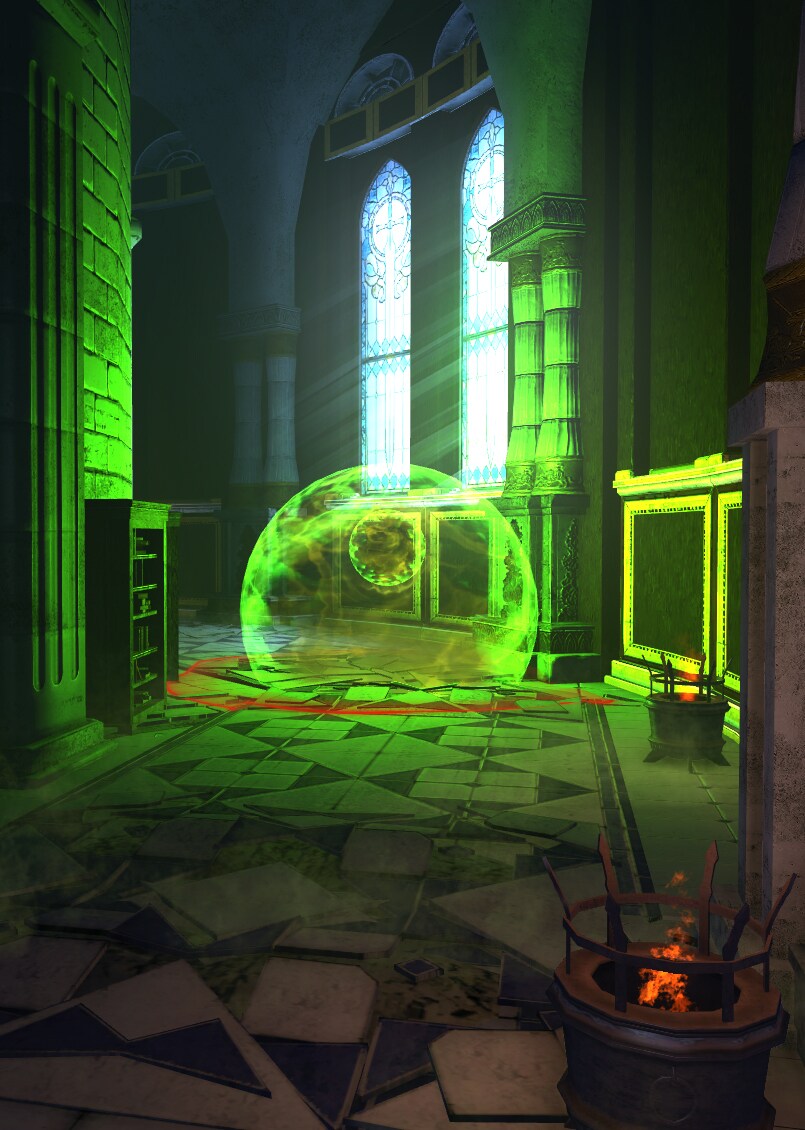 Orcus can create a super-sized, life-consuming Death Sphere. This is a large, stationary version of the Spheres of Annihilation. Anyone touching it suffers massive damage. Orcus raises waves of undead along with the sphere. These undead have only one purpose: sacrifice themselves to the sphere to charge it. If enough undead enter the Death Sphere, it unleashes a Power Word: Kill spell. It's the adventurers' job to kill enough of the undead to cause the sphere to collapse. Before reaching Orcus, the party must enter a rift to the Abyss and deal with one of these spheres to destroy a magical barrier blocking the way deeper into the castle.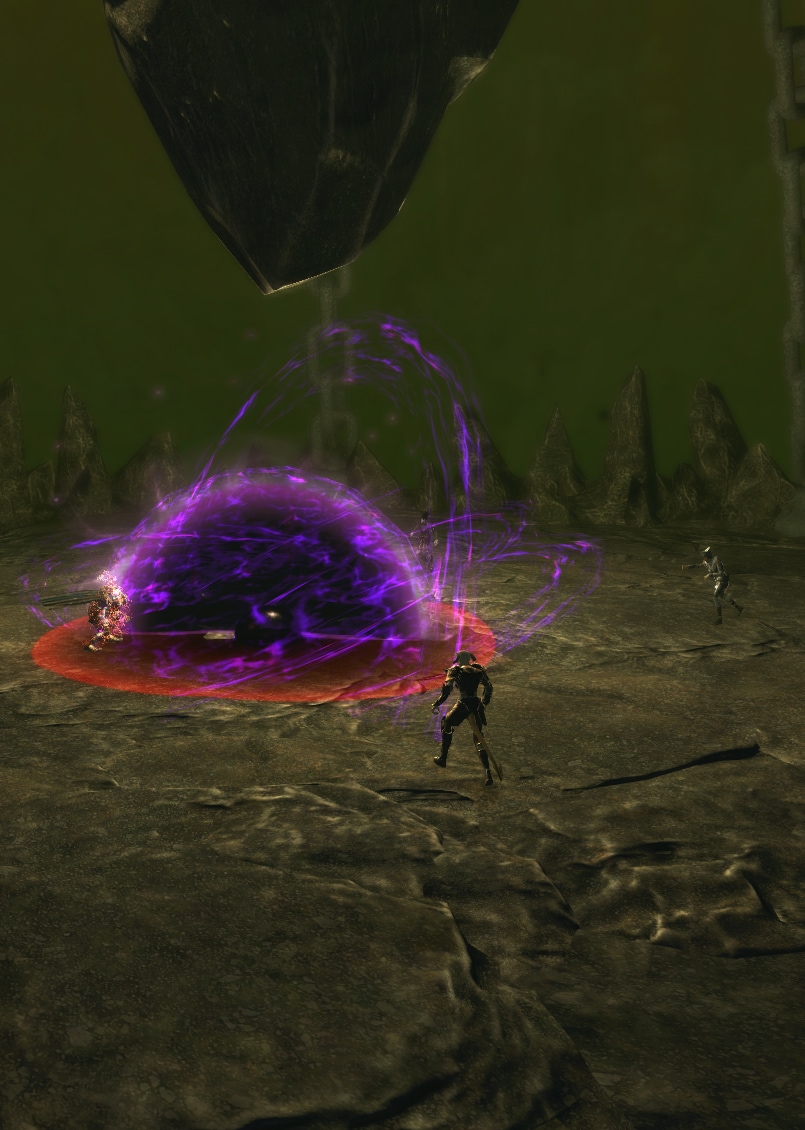 That is not the only time adventurers need to enter the Abyss. Orcus can open small rifts to the Abyss and draw power to himself, making him highly resistant to damage. When he does this, the party must divide up. Some adventurers must keep Orcus occupied while others enter the rifts and defeat the demons within them. Earlier in the dungeon, the party must deal with a room filled with similar abyssal rifts that must be closed. Only one adventurer at a time can enter each rift at first, but once a hero has cleared a rift, he may enter another player's rift and assist in killing the demons inside it.
Last, and definitely not least, Orcus can cast Power Word: Kill directly. This powerful spell destroys a large percentage of the hit points of anyone in combat with the demon prince. If the party has been dealing well the other dangers Orcus has thrown at them, Power Word: Kill is survivable, but it can be the death blow for a struggling group.
Good luck and happy dungeoneering! See you in The Maze Engine!
John Hopler
Senior Content Designer