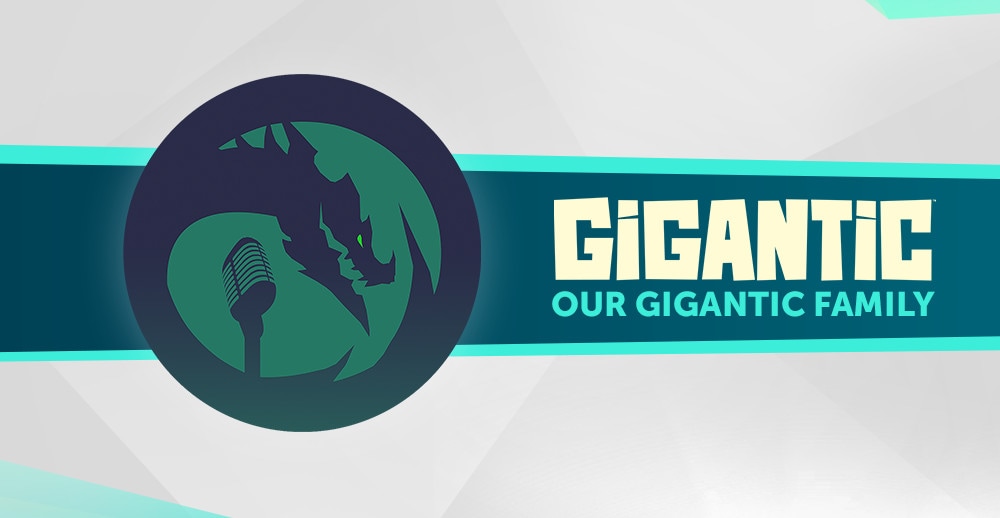 Hello there, friends! It's Community Manager Fero here with the next edition of our "Our Gigantic Family" where we're putting the spotlight on you, the community. This time, we're sitting down to interview Bazeleel!
Hey Bazeleel! Thanks for being available for our little interview. You've been part of the Gigantic family for a looong time. Tell us a bit how it all came about!
Oh goodness, where to start. It's been almost 4 and a half years if my math is correct. We actually have to go back a bit further than that. I was introduced to the studio by Allie Murdock, who I worked with at ArenaNet on their community Shoutcaster program. After she left and joined Motiga I quickly followed and was glued to their countdown timer they had on their website.
So then everything launched around mid-July 2014. They released this video and I was instantly hooked. I knew in my soul this game was something special. So I joined their IRC, yes you know the thing back in the 80s and 90s, which was ran by Tim. He had founded the website Motigaunleashed which then became GGUnleashed. I formed a really close bond to Tim, Troy, and Greg.
After about a week of hanging out with them I started to make content on YouTube. This was mostly opinion videos and what I thought of the game, how it would fit into the current market and such. Well, this caught the attention of the former Community Manager Troy. He invited me to the Alpha and from then on I was making content and getting to know the community.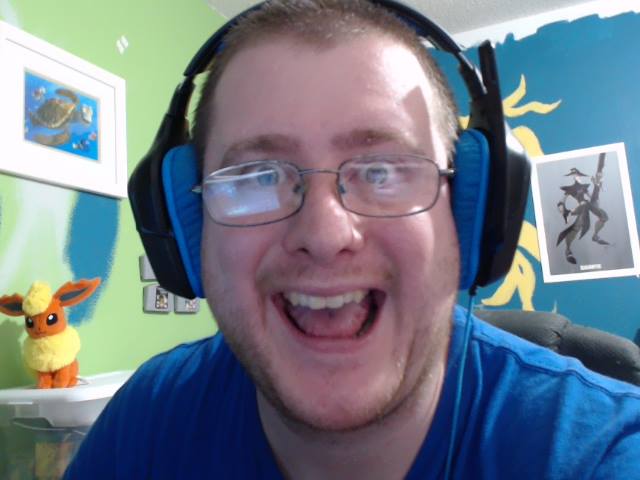 What's your gaming history in general? Do you remember your first game and are MOBA/FPS games something you were always interested in?
My first game was Pong, believe it or not. My dad's boss had an old Pong machine at his house and we were invited to dinner and I've been in love with video games since. Most of my gaming history is rooted in MMOs, RTS, and FPS games. The most notable ones being Ultima Online, Quake, and Starcraft 1.
I played Quake and Tribes on a professional level for a bit but once WoW was released in 2004 ... I couldn't stop raiding. It was the pinnacle of team work and I love games like that. I think it's one of the reasons why I love Gigantic so much.
Was I always interested in MOBA games? I would say yes. Mainly due to the skill that was needed to play as a team. Dota 1 was my go to game when I wasn't raiding or killing them dirty horde #allianceforever!
Twitch, YouTube, reddit, Discord – You're active pretty much everywhere! But let's start with your YouTube channel: What kind of Gigantic content can people expect from you there?
I do a lot of opinion videos on the game, issues that come up in the community, my thoughts on changes, etc. I am also doing Top 5 plays where players can submit their plays (gigantictop5plays@gmail.com) for a weekly showcase. Along with all that, I am also a shoutcaster. So once we have Guardian Arena back you will see more eSports related content back on the channel. I honestly dabble in a bit of everything. Guides are also something I enjoy making. Look for those to come back as well.
I've watched your first "1pixel" podcast together with Zattori and LightOfHope on Twitch recently. How did you get into podcasting and how do you prepare for such a talk show?
Podcasting was one of the first things I got into as a content creator. My biggest inspirations for that was Totalbiscuit and Emperor 1G. They ran a WoW radio station for years and I always wanted to do what they did. So I started up a gaming media website called CodeBox Media with a friend I met online. We ran it for about a year and interviewed a ton of really neat people and companies, including NASA and Seth Green.
Sadly, I had to learn a very hard lesson later that year. My partner up and left, taking everything with them and everything fell apart. I was still pretty young, so life lessons hurt sometimes. After that I had a long running show on SC2, Dota2, and a few other games. I currently have a weekly podcast for my Patreon subscribers and onepixel will be in podcast form here soon as well.
Preparing for a show generally takes 2-3 days. It's a lot easier with more than 1 host because I can have 3 people doing research rather than just myself. We go over topic ideas, who wants to cover what, and then generally make fun of each other for 30 minutes. It's very productive :D In all seriousness though, I've been doing live shows and such for 20 years, so most of it comes natural to me now.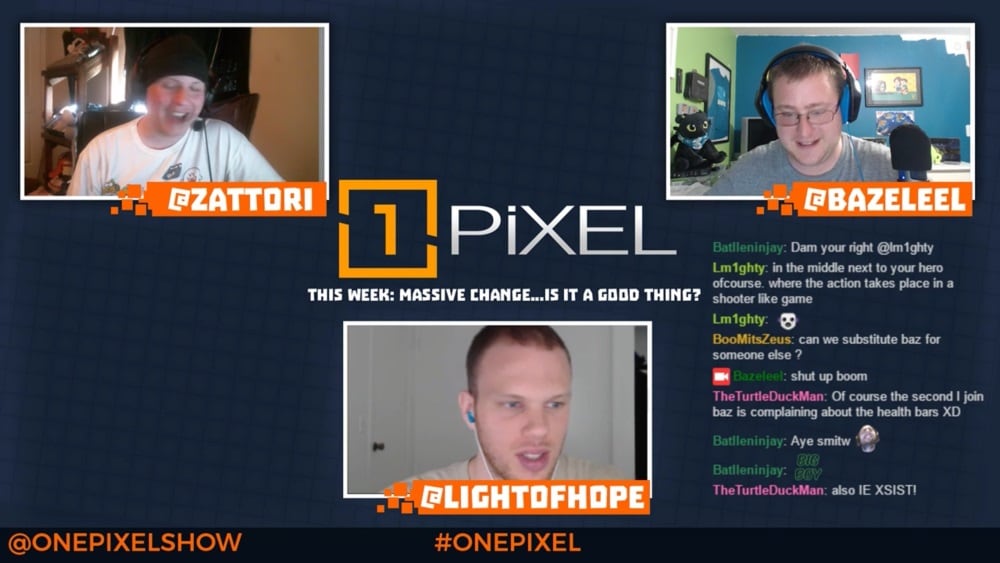 You've been playing a lot of the heroes from our current roster already. Which do you like the most and are there some that you don't really connect with so far?
Tripp is my go to hero. I know I'll get a lot of hate for that but I've always played the assassin/sniper roles in competitive games. Oddly enough, I healed in WoW ... mainly because I loved the challenge of keeping 40 people alive. Heroes worth mentioning are Charnok and Voden. Voden I think is one of the best designed heroes in the game thus far, great kit, great animations. Charnok because I love his mobility and art style. I'm terrible at both heroes but I love them so much!
The one hero I've never really enjoyed has been granny. I find her boring but her design is amazing! I like to be mobile and she ... she is an old lady … those shoes are not meant for running.
What has been your most satisfying moment in Gigantic matches so far? Any insane plays or comebacks?
Honestly, the ones that stick out to me the most are when I'm playing with a bunch of community members and we are laughing have having fun. Sure, flashy plays feel great but when a game can get me to laugh so hard that I cry … I think it's done its job.
If I had to pick something? https://www.youtube.com/watch?v=ntGsY6BphIE
If you could decide on the next feature or game mechanic to be implemented in Gigantic, what would that be and why?
That's easy: Spectator Mode and Custom Games! As an eSports commentator of 20 years I would love to have the ability to really show off the game in a professional setting! I think this is the final piece missing to make Gigantic a great competitive game. Balance, UI tweaks, and all that other stuff will happen.
I also would love to see their original concept for the game become a game mode one day. Joe was kind enough to show us at PAX South. Originally, the game was shaping to be a 5 player PvE raid style game. Players would fight the Guardians and have different phases they would have to do and such. That would be such a neat thing to see in this game.
What do you do when you're not playing Gigantic? Any hobbies or activities you want to share with us?
I collect and play the Pokemon TCG competitively. Been to the World Championships twice and man … even after 20 years of Pokemon I still love it! I also like to dabble in woodworking and I love classical music!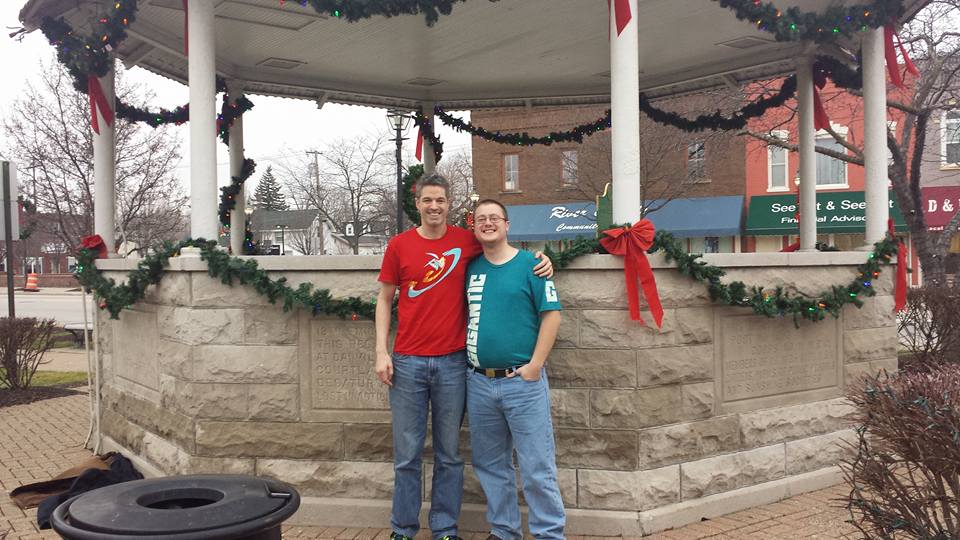 Thanks so much for the interview! Any last words from you?
I want to give a special shoutout to Greg, he has been not only a great friend but someone I have come to greatly admire and look up to. So Greg, from the bottom of my heart, thank you for being such an amazing person and nerd brother! #blamegreg
Make sure to check out Bazeleel right here:
Twitter: @Bazeleel
YouTube: Bazeleel
Twitch: Bazeleel
Patreon: Bazeleel
Do you have someone in mind who we should introduce you to next? Just send a quick email to fero@perfectworld.com! See you around!