Recently, we revealed Module 2: Shadowmantle, the next free content expansion coming to Neverwinter. Module 2 also introduces a new campaign area, the Dread Ring, which features new rewards, new instances, new creatures to battle, and more player choices for a more varied gameplay experience.
Thay is split between those who follow Szass Tam, the lich ruler of Thay, and those who want to return it to the old ways. The right-hand of Szass Tam, the undead wizard Valindra Shadowmantle, has been charged with restoring an ancient place of arcane power known as the Dread Ring. In this place, Valindra raises her army to conquer Neverwinter.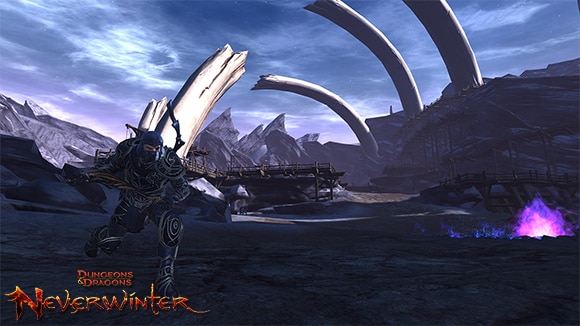 The Dread Ring was commissioned by Szass Tam to serve in his quest to obtain godhood. Now broken, it remains a powerful source of magical energies. Inside the circular field of ash, the Dread Ring fortress is built on the skeleton of Lorragauth, an ancient black dragon. Throughout this dangerous adventure zone, Valindra's army works to uncover Lorragauth and raise the powerful dracolich to aid her in her campaign.
Many forces have attempted to assault the Dread Ring, only to be defeated by the undead army and Red Wizards. This is where you must succeed. You must march to war and put an end to Valindra Shadowmantle once and for all.
For the very first time, players will travel beyond the Sword Coast to battle Valindra Shadowmantle and put an end to her reign of terror in the Dread Ring Campaign. During your quest to defeat her, you will face some of the most difficult challenges yet. However, the rewards for conquering these challenges will be more plentiful and more powerful.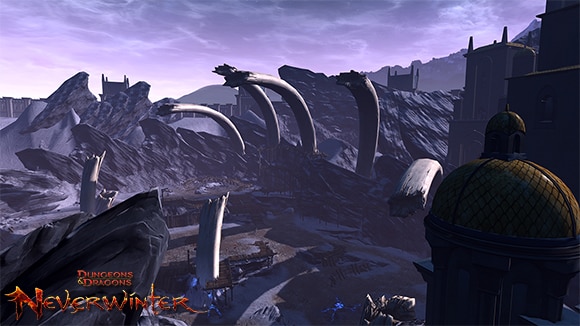 Furthermore, the Dread Ring Campaign will bring changes to daily quests. Daily quests will now be much more varied. Each day, the Dread ring will have a different theme, quest content, and associated rewards. Depending on the day and the quest, the instances you will be sent to will also change. This will provide players with a more varied experience throughout the campaign.
And, there will be numerous opportunities to earn rewards. Outside of the normal paths to rewards, players can gain additional keys which will allow them to access special chests at the end of dungeons which will contain extra rewards.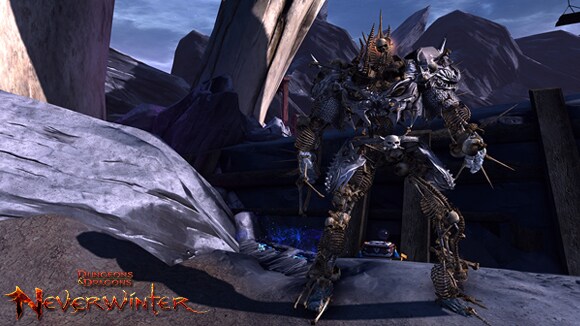 In addition, the Dread Ring Campaign will introduce new boons, the new "Dread Legion" Skirmish to conquer, a new Epic Dungeon, Valindra's Tower, and new bosses to take down including Phedrin Zatar and Shatterspine. And, your adventures will lead you to grim places such as the Dread Spire, Death Forge, and Phantasmal Fortress which will offer new challenges for you to face.
You must survive these encounters in order to face the evil herself, Valindra Shadowmantle, and prevent the rise of Lorragauth. The fate of Neverwinter lies in your hands. How will you prepare for the final battle with Valindra? Discuss it on the official Neverwinter forums.
Click here to register for Neverwinter, the Dungeons & Dragons action MMORPG. The best part about Neverwinter: it's free to play! Get a head start in-game by purchasing Neverwinter item packs which include unique companions, mounts, boosts, and exclusive benefits!

Want more game details, screens, and videos? Like Neverwinter on Facebook for more fan-exclusive content and follow us on Twitter – tweet us your questions! And, subscribe to our YouTube channel for the latest Neverwinter videos.