Hi everyone, I'm Matt Fagan, a character artist on Neverwinter. In this blog, I will walk you through my process for creating Baphomet from D&D's Rage of Demons lore for The Maze Engine.
The first thing I do is explore the work of artists who have done interpretations of this creature for Wizards of the Coast in the past. I then compare that to the current version to see how it has evolved over time.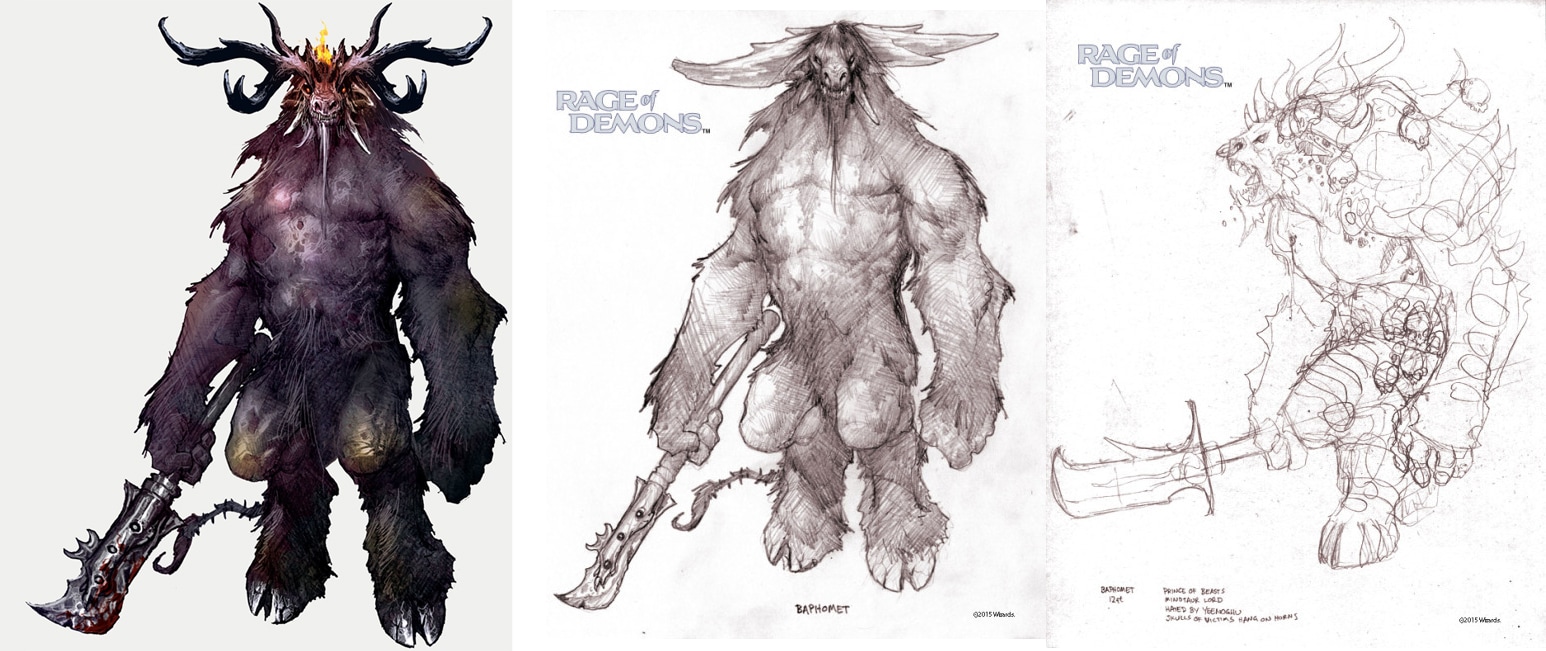 Once I have a good feel for the 2D version of the creature, I mentally visualize how to convey it as though it were a life-sized wax figure. I do my own concept sketches in a program (ZBrush) to nail down proportions and the silhouette. This will act as an early assist in the sculpting and modeling stages.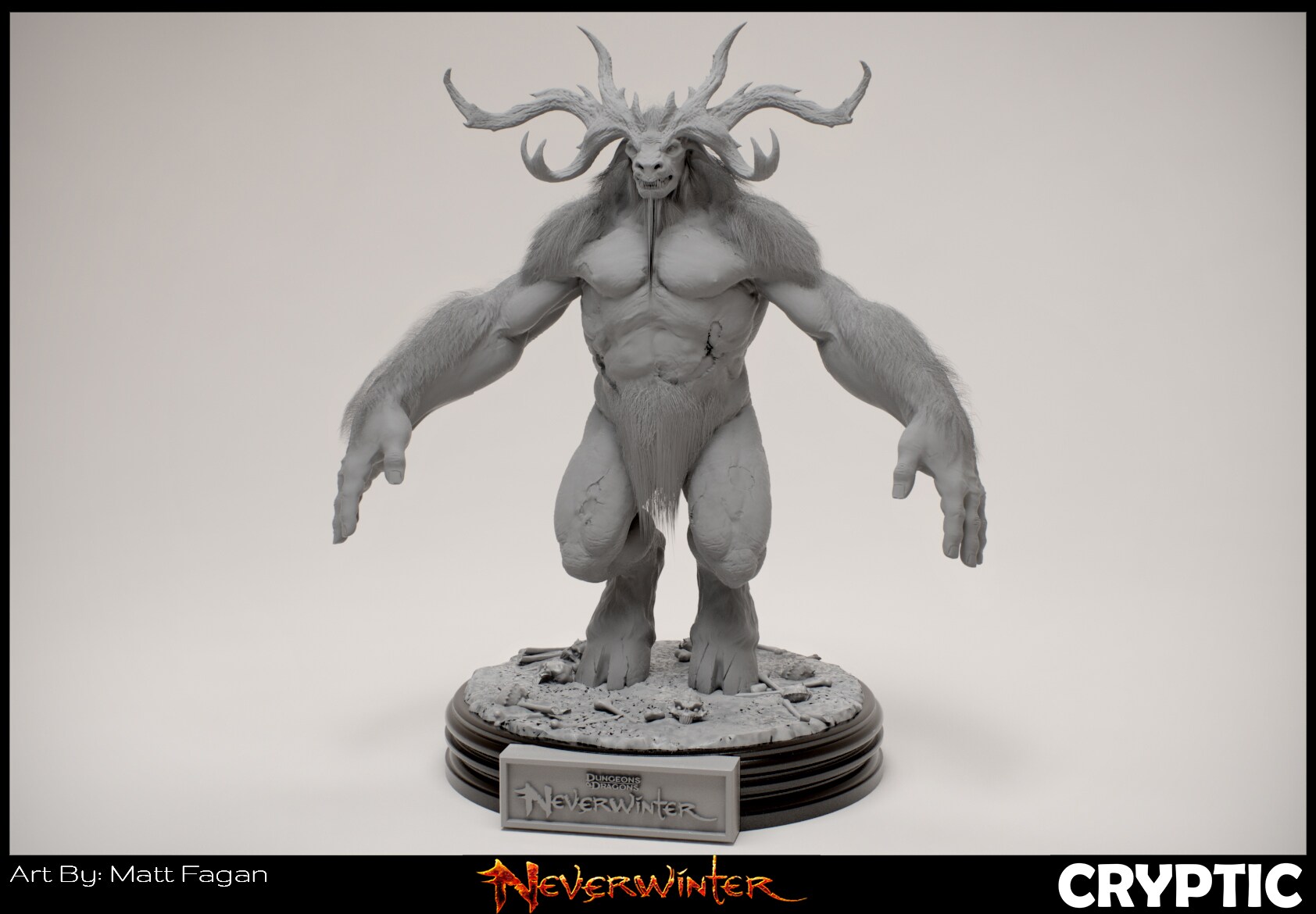 During the sculpting phase I work closely with our lead animator to determine how Baphomet might move in the game. By providing a rough decimated mesh to the animator I can receive a game-ready rig that I can import into my sculpting package. Because of this, I get the best range of measurements to establish the forms of Baphomet in the final sculpt. All of this will later be turned into the model you see in-game.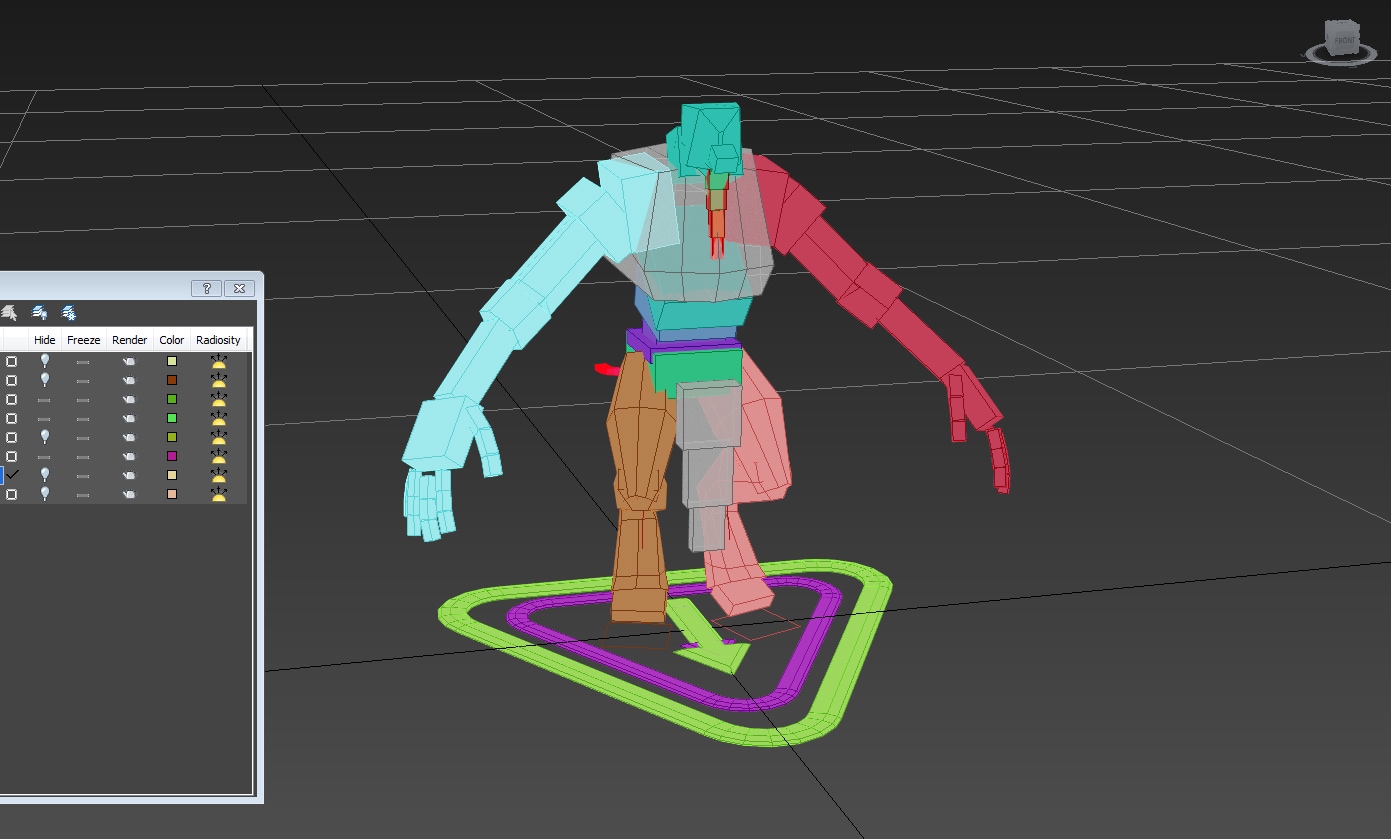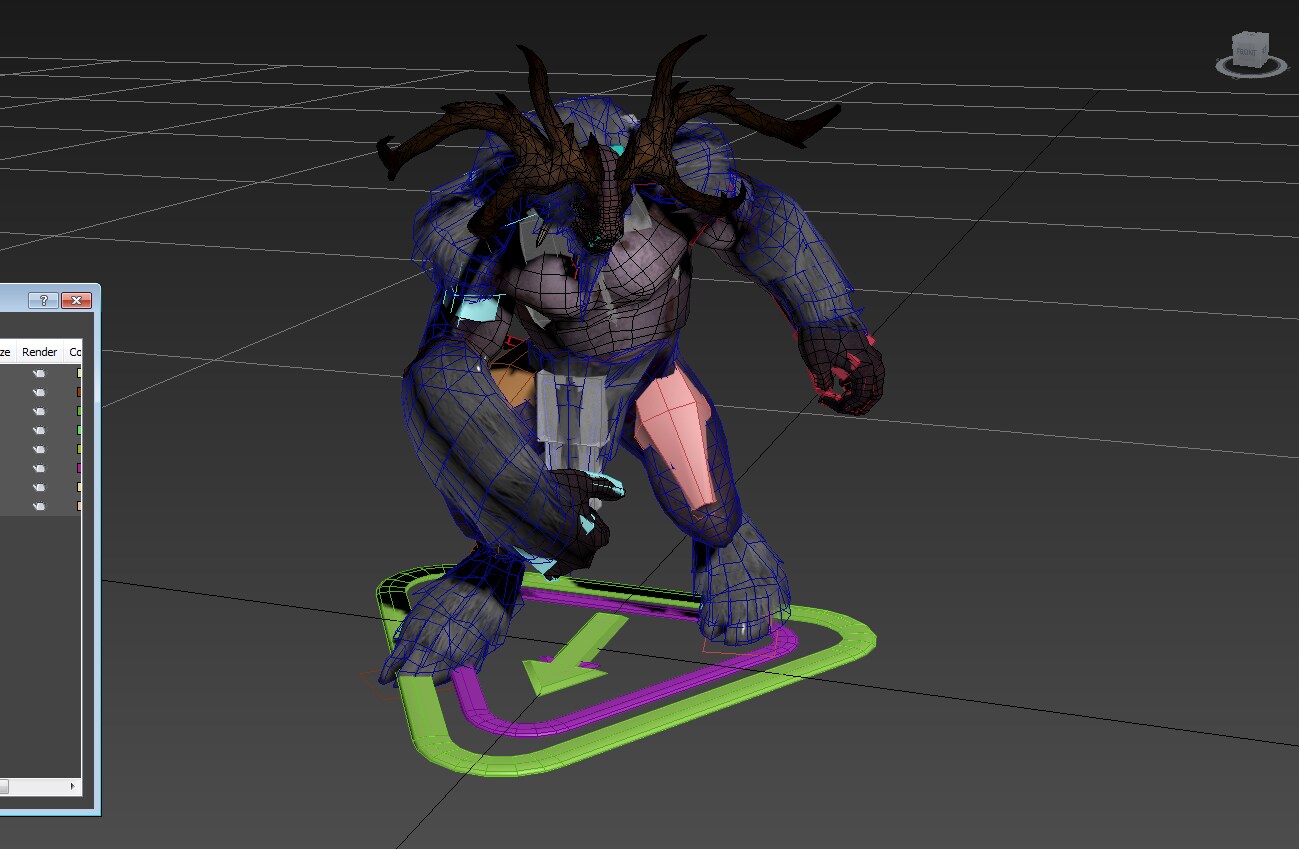 Once the high resolution model is completed, I'll move onto the creation of the low resolution game model. This game-ready model is built off the high resolution sculpt I created earlier in Zbrush so that it's as close to the silhouette of that sculpt as possible.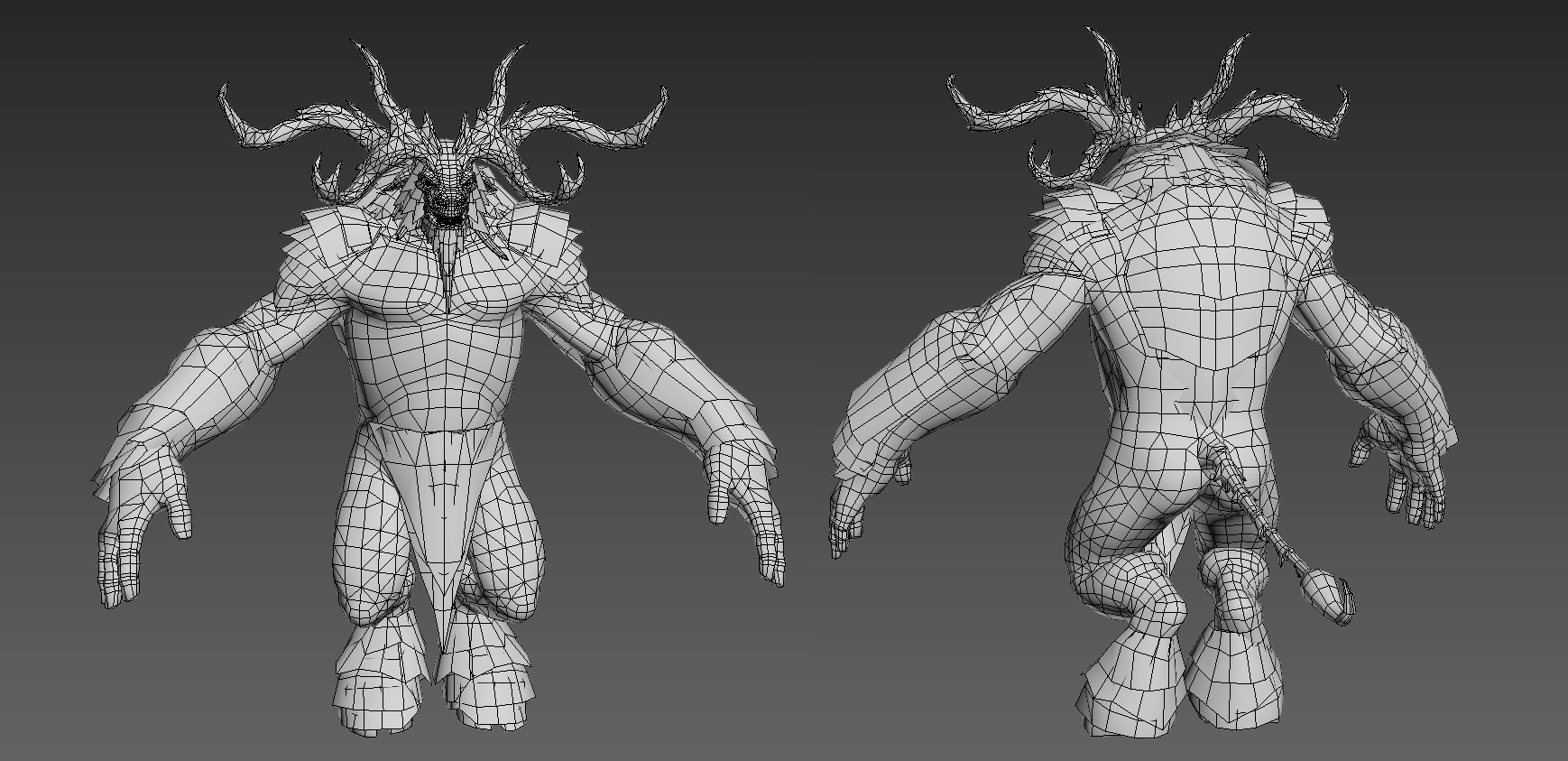 Once the game model is complete, I'll hand it off to our lead animator for rigging, where he will create the skeleton that allows Baphomet to move. While he's doing that, I move onto another fun part: texture painting all of the color of Baphomet. Here I'll use the high resolution sculpt to aid in creating detailed texture maps. This helps me capture as much of the sculpted detail and texture from the high-res as possible.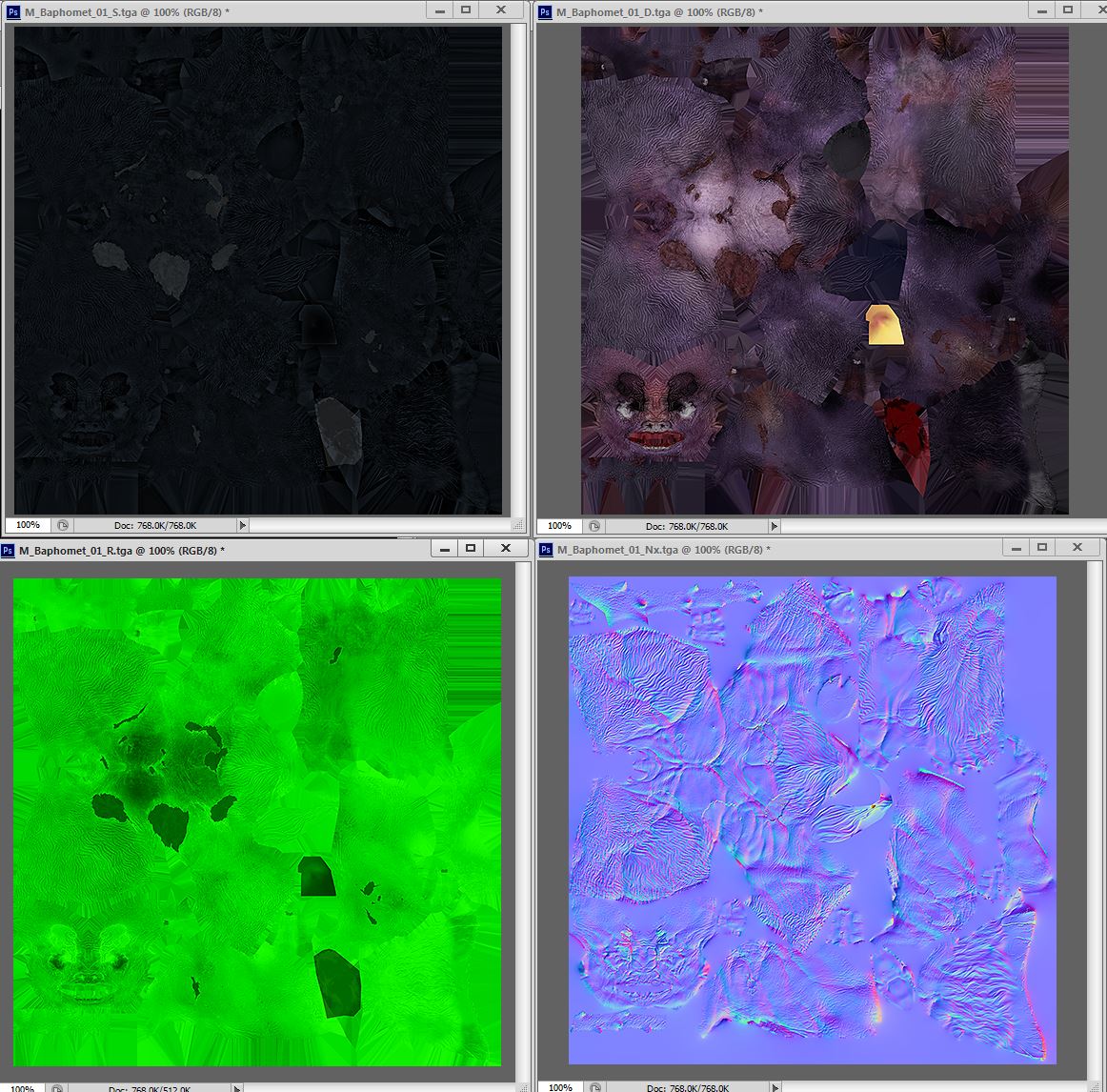 I created several texture maps for things like color tinting, shininess, and detail, which are assembled into a material that combines the textures into the final result. This culminates into the creature you see in game!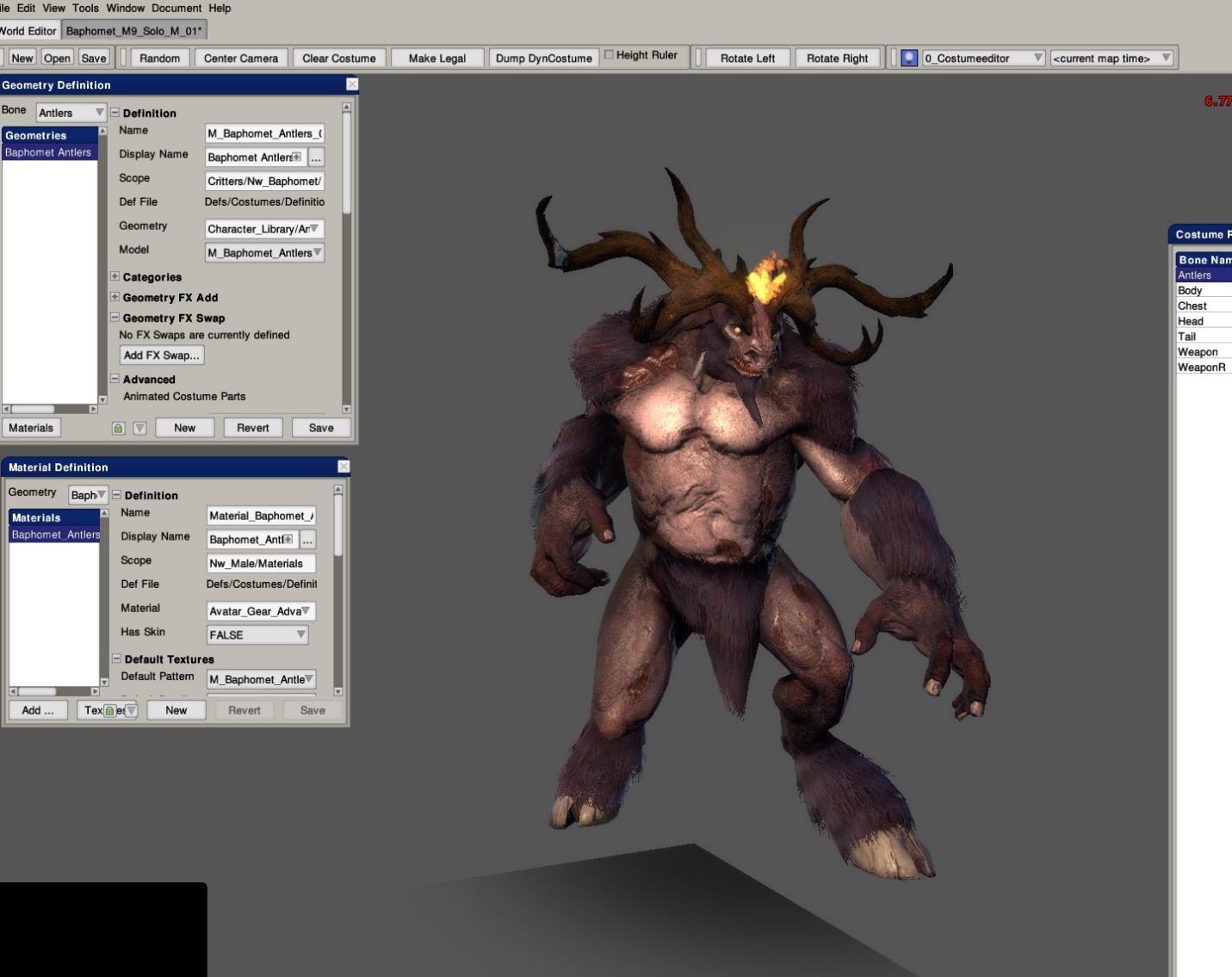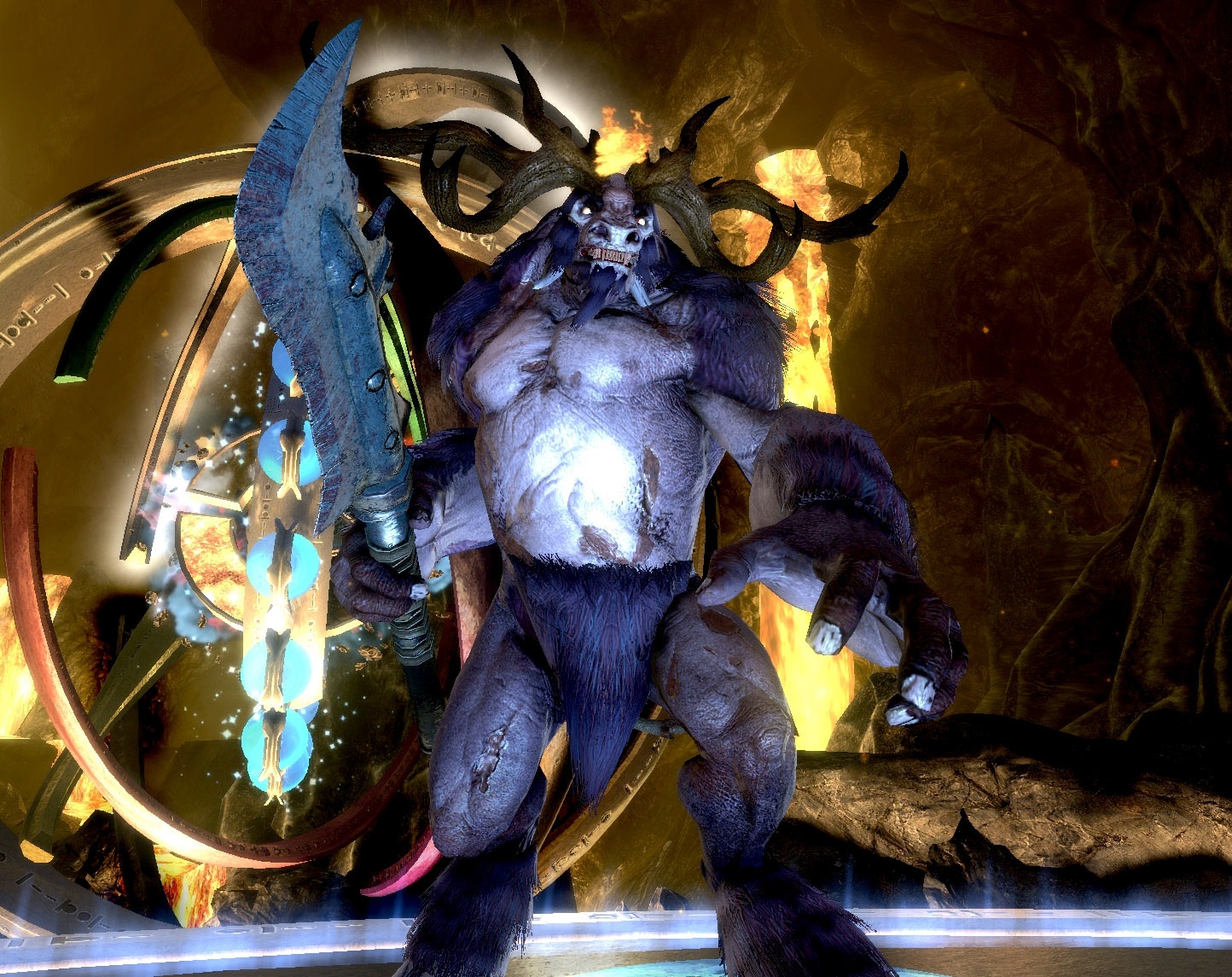 I love what I do, and I look forward to providing our players with more and more exciting creatures in upcoming releases, so stay tuned!
Matt Fagan
Character Artist