Summer Games - Reuse, Recycle, Revenge!

Constant errand running and random tasks have taken their toll over the years. Players have been secretly contacting our GMs to take out some frustration at Henry's expense. Once Henry is asleep on his feet, as he often is, then your mischievous plans can be put into motion!
Reuse, Recycle,
Revenge!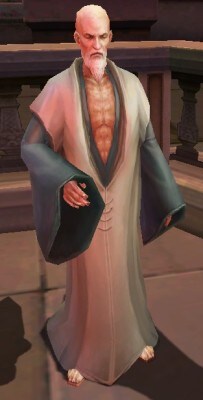 Smell Tolerance = 1,000,000 points
The plan is to bury Henry with a mountain of trash and share an aroma with him that he will not soon forget! Relieve those frustrations by giving some items to the GMs to pile around Henry when he dozes off! Maybe then, he will realize what your combined annoyance is capable of! (or he may just fall asleep again…)
If we can pile up enough junk, possibly even get Henry temporarily overwhelmed by the smell... he may drop some special items he has stowed away in his robes – a furry smiley, a purple card, a purple chest and a Divine Blood!
Rules:
Everyone will line up at the Nightfall Citadel staircase for the trades. The GM will trade their way down the line.
Each server will have 30 minutes to do as much damage as possible.
Players can only trade ONE item to the GM, but can trade as much of it as they want. Stacks of items are ok.
All items are based off a set sliding scale of points – For example: Exp items and SP items range in points from 1000 down to 0 depending on item quality.

Points range of high level items (Lv80 – 100): 15 - 500 points per item
Points range of mid-level items (Lv50 – 79): 15 - 50 points per item
Points range of low level items (Lv1 – 49): 0 - 15 points per item

If enough points are accumulated across all the teams, everyone will be rewarded!
Points will also be calculated per server and then distributed to the Summer Games teams as follows:

1st 100 Points
2nd 75 Points
3rd 50 Points
4th 25 Points
5th 20 Points
6th 15 Points
7th 10 Points
8th 5 Points
---
Start Time: August 22nd, 2017 @ 9:00 AM PST
End Time: August 25th, 2017 @ 11:59 PM PST
---
Schedule:
8/22

Dyos @ 9:00 AM PST
Shylia @ 10:00 AM PST

8/23

Illyfue @ 9:00 AM PST
Nyos @ 10:00 AM PST
Storm Legion @ 5:30 PM PST

8/24
8/25

Tytan @ 11:00 AM PST
Lionheart @ 5:00 PM PST
---
Want to get the most out of Forsaken World? Like us on Facebook for more fan-exclusive content and follow us on Twitter – tweet us your questions!