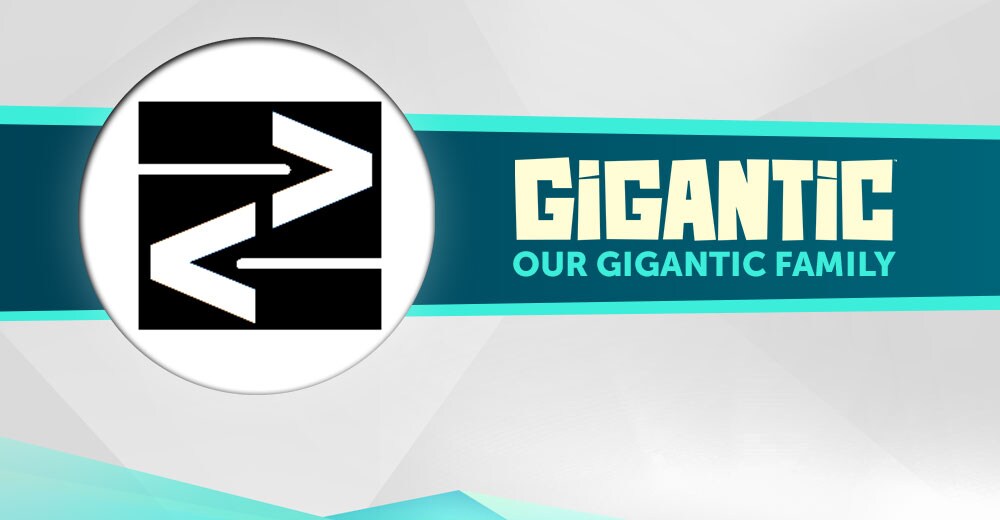 Hey everyone! Community Manager Fero here and I'm back again with another edition of "Our Gigantic Family". This week's veteran has, among other things, been casting several competitive Gigantic matches. Let's get to know the man behind his distinctive voice: Zattori!
Hey Zattori! Thanks for taking some time for us. Let's get right to it: When did you first hear about Gigantic and what made you stick around?
Hey Fero, thank you so much for having me! I've been a part of Gigantic since the alpha stages, when Wu was first introduced. I remember watching a PAX video on up-and-coming games and Gigantic caught my eye. I loved the concept of it, so I signed up for the alpha. A few months later I got into it and man was I hooked. Everything was so unique and the combat was right up my alley, so I decided to stick with it and here we are today!
Have you always been a gamer and do you remember your very first video game?
I've been a gamer for pretty much all my life, but what really got me into PC gaming was my father and I playing this little game called Lords of the Realm 2. I remember taking turns in the strategy game with him trying to beat the story mode. Of course, young me always goofed up my turns but he was there to fix them and tell me why it was wrong. These days, I'm playing Gigantic and MMORPGs among other things that catch my eye.
You are streaming Gigantic on Twitch. What can the viewers expect to see there?
I do my best to show my viewers the mindset I am in when I do certain plays. I try to explain as thorough as possible what build I run in what situation as well as the mistakes I make when something goes wrong. I've always been a person who learns through hearing and seeing rather than looking through books and guides and I know that there are many other people out there like myself, so I try my best to teach them in that way. Also, some fun shenanigans with friends of course, because what's a game if you can't enjoy it with your friends?
You have also been casting some of the early competitive matches for Gigantic. How did you get into that?
When Guardian Arena, a community driven competitive scene, was first introduced during Open Beta, I was pumped for it, but didn't know how I wanted to step into the competitive scene. I have always been a competitive person and I'm severely critical of myself, so I thought to myself that I wasn't ready for a competitive team, despite being invited to a few. When the first week of Guardian Arena was about to begin, a buddy of mine, Light0fh0pe, came to me and asked me if I wanted to try casting the games and see how it goes. I felt uncomfortable with the idea at first honestly, but figured why not? Ever since then I've found passion in it and I do my best to make sure that every moment in competitive Gigantic is exciting for everyone to see!
In your opinion, what makes a good caster and what should people that want to get into it focus on?
When I think of a good caster, I think of one that gives excellent explanation in a way that everyone can understand and get excited about, while being colorful with their unique personality. If you want to get into casting, find a game that you can sit for hours just watching and just talk over the game while it's going on. Try recording yourself and listening to how you present the game while making sure your vocals are clear and the viewers (yourself or friends at this point) can understand what's going on during the match. Also, don't be afraid to just be yourself! If you get excited over a play, show it because the viewers will be excited too.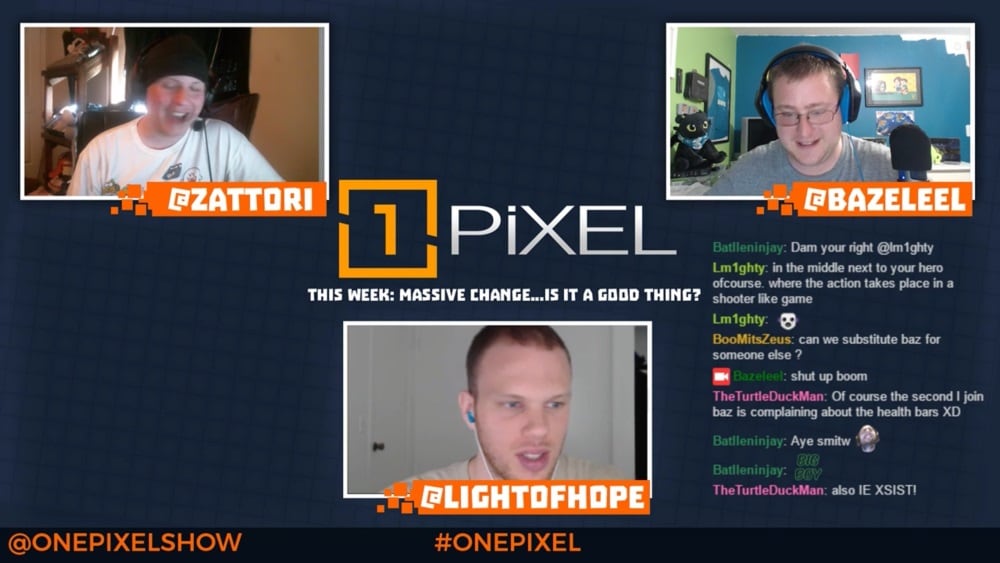 You've been playing all heroes from our current roster already. Which do you like the most and why?
This is a difficult question for me to answer, because I bounce around between heroes pretty frequently. If I had to choose the one I have put the most time into, it would definitely be Wu. I've always had a huge love for fighting games and being able to combo your abilities in such a way to burst down someone feels really nice. Also, the pick potential of his tongue when someone else follows up on it can pretty much guarantee a kill which is incredibly satisfying.
As an experienced player, what advice would you give new players that might be a bit overwhelmed by Gigantic in the beginning?
One of the biggest mistakes I see is new players pushing under a guardian or creature for kills. If you get the kill that's nice and all, but the enemy team could easily rotate to you and kill you for a trade. Most of the time it's not worth it, especially if your team is behind on power. Don't be afraid to let a kill go because that same opportunity will come at a safer time.
Motiga are always working on new features and improvements. What would be on top of your list?
As a caster, the main thing I look forward to seeing in the future is a spectator mode. Having the control to see all points of the map and different perspectives of a team fight gets me excited!
What do you do when you're not on the battlefields of Gigantic? Any hobbies or activities you want to share with us?
Outside of Gigantic, I help run a gaming community called Valaritas and I'm an officer of their Final Fantasy XIV guild. I help them branch over to other games and make the community as friendly as possible for everyone to enjoy! Outside of that, I'm usually trying out different foods to cook and singing (very horribly I might add.)
Thanks so much for the interview! As always, our guest has the last word!
I would like to thank the love of my life Brittany for being a big supporter and motivator for me. She's been my rock through this journey and I couldn't have picked a better partner in that regard. My parents have always pushed me to be the best that I could be and with this I feel like I'm doing them justice. Finally, a huge thank you to Motiga and Perfect World for coming together to release such an amazing game I feel will be a spectacle for the world to see!
Make sure to check out Zattori right here:
Twitter: @Zatt0ri
Twitch: Zattori
Do you have someone in mind who we should introduce you to next? Just send a quick email to fero@perfectworld.com! See you around!