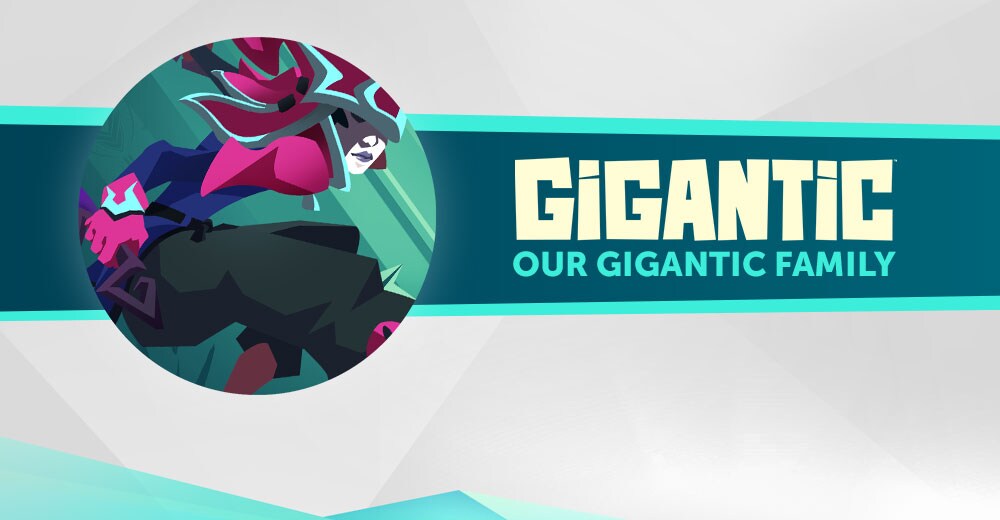 Hi everyone! Community Manager Fero here and once again it's time to put the spotlight on our community. This week's interviewee on "Our Gigantic Family" gives our blog series a creative touch and you might have already seen some of his Gigantic fan art: Say hello to Jacob Miller!
Hey Jacob! Thanks for taking some time for us. Let's get right to it: How did you first hear about Gigantic and what got you hooked?
It's a pleasure speaking with you! I first noticed the game in college when my friends were watching the teaser trailer and thought it looked cool. After the fall of Dawngate at EA, Motiga had graciously sent out Alpha access for us DG players looking for a new game to fall in love with. Gigantic was the perfect game, for me at least, after DG! Though the gameplay was very fun and exciting, what got me hooked was the artwork! Seeing artists like Vinod and Gorrem working on beautifully styled art and designs for everything was so appealing to an artist like me!
You're a talented artist and you've created some sweet pieces of fan art for Gigantic. How did you learn your craft and when did you decide to make it your profession?
First off thank you very much! l've been drawing since I was small and picked up my first pencil but I didn't take it seriously until my senior year of high school when I was thinking about college. I then attended Ringling College of Art and Design and received my Bachelors in Art, majoring in Illustration and minoring in Visual Development. I now have been working a little over 2 years at Scientific Games as an Illustrator and Animator on their Original IP Team, while also doing some pro bono work for o7 Studios as a Concept Artist! It's really developed my craft working for companies!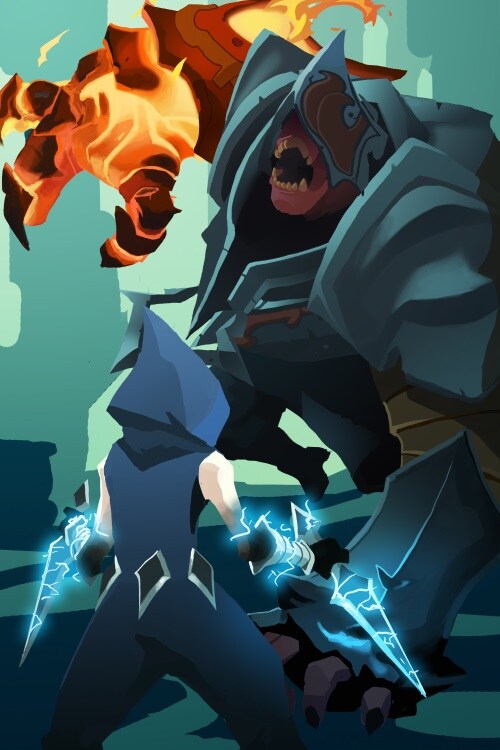 What fascinates you about Gigantic's design?
My first initial thought... The story and tone of everything. Each piece you look at tells a story, look at the characters' "Splash" art for instance. Tripp just looks like she is going to appear behind you and say "nothing personal kid" and her body language and appearance gives her that haunting past and that she went through some really hard times. And it's not just the characters' or creatures' art that are sublime, the poster work such as the new wallpapers where the characters are facing off or the epic silhouettes of the two houses is so epic, that also goes with the Fortune Cards you draw daily in game to get extra rewards. The style of the art is so clean and colorful; it reminds me of a Miyazaki Film. Among that aside from the artwork is the design in-game, the texture and space of the maps in Gigantic and the way it interacts with the characters, creatures and the guardians themselves is just so epic to watch! If I wasn't playing I would just sit and watch it happen all day!
Looking at their design and animation, do you have favorite heroes from the current roster?
Hands down Tyto, furthermore his Darkwind skin, it really shows off the character's mysterious side and fang just looks epic and cute at the same time! That skin is definitely on my cosplay list to make one day! Tyto was an instant love from the beginning.
If you could design a new hero for Gigantic, how would he/she look like?
WELL, buckle up because I have one for you! Way back during the Beta and Weekend Community Streams the community and myself started making a hero for Gigantic titled "Mantis". He later became Kama and we developed a kit and little backstory for him and what type of hero he would be. His initial kit design was to be a Bruiser-Assassin/Support depending on build paths. It's a bit outdated now but all the art is still there! You can find it here.
It would be an absolute dream if he was accepted as part of the Gigantic world. I have some other personal projects I have to finish, but after that I plan to dive right back into his character design!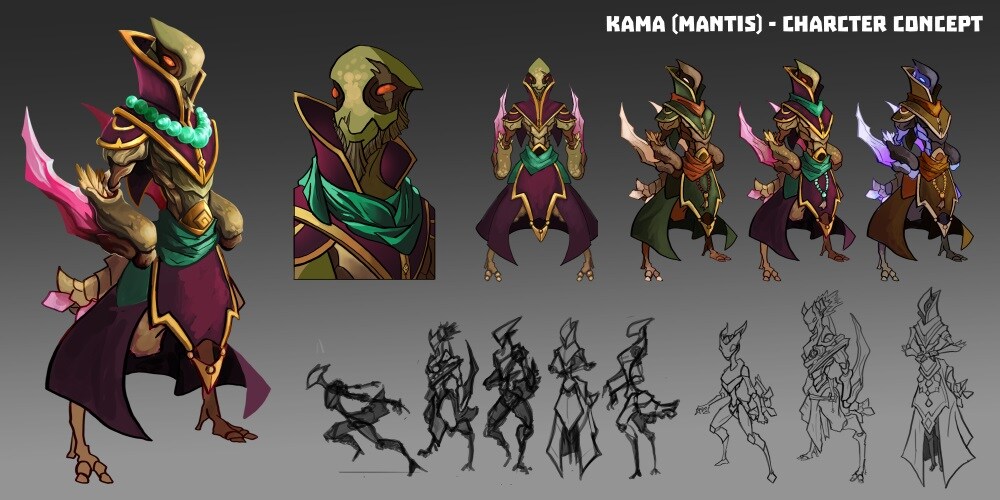 Personally, I envy people a lot that can create beautiful art. What advice can you give to those that are just starting out?
I will tell you what my professors and the other artists I look up to told me... Practice. All. The. Time. Seriously, never stop drawing and learning what you are passionate about. You want to be an Illustrator? Draw in a sketchbook constantly, even if it's a page a day. Want to be an Animator? Study the programs needed and learn as much as you can from the masters. No matter how small, do something to further your craft! When I was in college, just doing the assignments wasn't enough to help me. I went to figure study clubs, gave myself extra work, interviewed any artist I could get time with and studied like a madman! Even when you don't have the motivation, push through it! You can do this! Also don't worry about finding your style, that comes as a bonus when you're practicing. Start with the fundamentals, learn inside the box, so later you can break it! For my soon to be Illustrators, here are some sites and material I use to help me.
Website: crtlpaint.com is really useful for 101 digital painting!
Books: Hampton's Figure Studies – A must have for learning the human body.
Framed Ink – Really useful to learn drawing and composition for visual storytellers
The Study of Light and Color – The must-have to understanding the fundamentals of light and color.
You have not only created Gigantic fan art but you're also playing the game. Which heroes are you mostly playing with?
With all the new heroes it's so hard to choose from! Usually I play whatever my tarot cards require, it's good for me to learn all the characters, but gun to my head? I'd have to pick Tyto, Mozu, and Voden!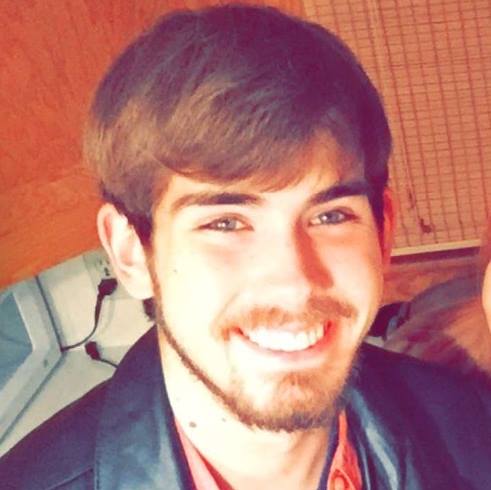 What do you do when you're not playing Gigantic? Any other hobbies or activities you'd like to share with us?
I usually spend my time playing a couple other games, blasphemy I know! But moreover I stream my creative content to my growing community. Besides illustration, I really have started to love cosplay and animation and working on some really cool stuff in that on my stream! Apart from that I'm in a dance group, participate in community theatre, sing karaoke (decently), ice skate, and travel the world once a year to places I've never been before!
Thanks so much for the interview! Any last words from you?
If you all would like to check out my stream you can find me at https://www.twitch.tv/jacobtm92 and I want to say thank you so much for this interview. It's been a real treat and honor and I'm so happy this game made it through development hell. I love Motiga and the community it's built! I'll see you guys on the airship!
Make sure to check out Jacob right here:
Website: Portfolio
Twitter: Jacobtm92
Facebook: The Grimoire
Twitch: Jacobtm92
Do you have someone in mind who we should introduce you to next? Just send a quick email to fero@perfectworld.com! See you around!