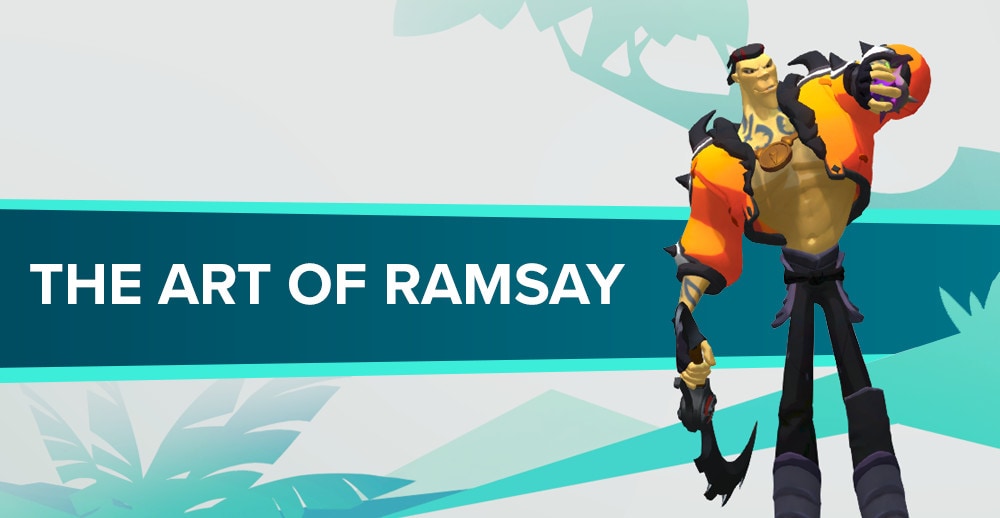 Written By Artist: Devon Cady-Lee
Ramsay's design was a long time coming. We always had ideas for a younger, male, human character in Gigantic, and when the 'Blade' kit came to the table (as he was called back in the day), it seemed like a great opportunity to introduce him to the game. I also felt there weren't enough playable jerks in Gigantic…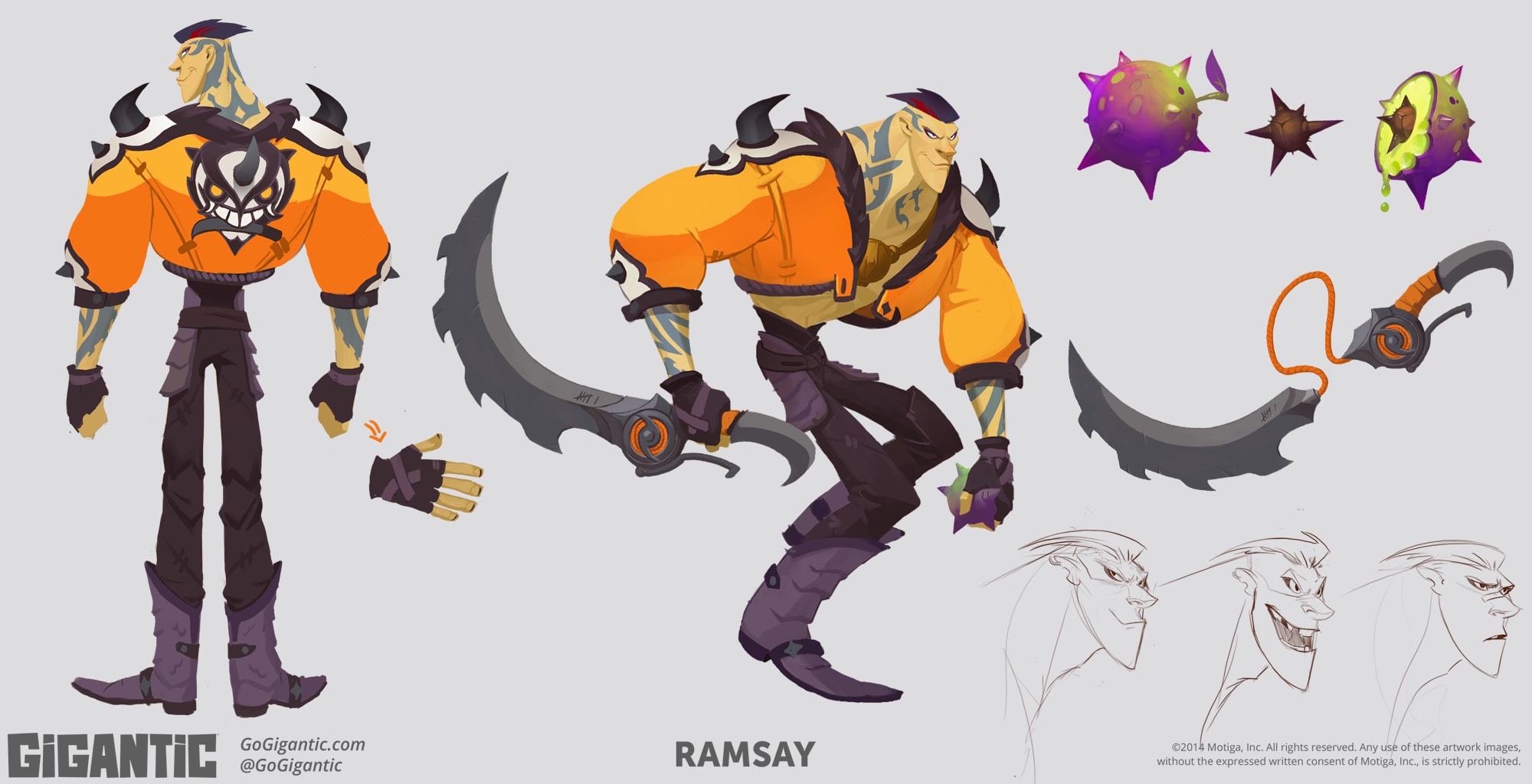 Ramsay was originally designed to have heroic proportions because his kit is built on his athleticism. He also utilizes poison, which gives him a malicious edge.
Visually, Ramsay started out a lot meaner and older looking. As we developed him and fleshed out his kit, he began to get younger and easier on the eyes. After he was given his backstory as a gang member-turned-leader, he grew flashier and donned nicer clothes. The final result ended up as more of an anti-hero than a hero: a roguish personality drawn from characters like Rufio (Hook), the Green Ranger (Power Rangers), Johnny Lawrence (Karate Kid), and other troublemakers.
His weapon design went through a lot of mid-range options because of his kit, but we knew we wanted something that was just as flashy as the character - much like the flourish of Nunchaku, or the deceptive trickery of a switchblade. After a lot of iteration, we finally landed on the whipblade!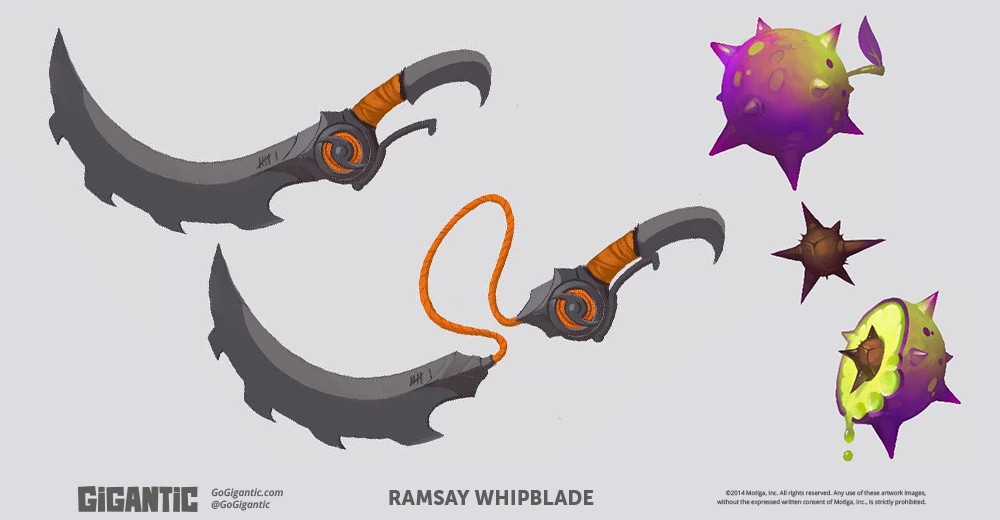 The final result of all this iteration was a character built like a tall rugby player (to show his strength and mobility) wearing a slick flashy jacket and wielding a retracting whipblade. As a source for his poison, I imagined that part of his story would be that he micro-dosed himself with the toxic juju fruit to build immunity to it, and now coats his blade with its juice. He's sarcastic, bossy, and driven to be the most notorious gangster in the land!
As a fun fact to wrap this up: originally, his 'Juju Fruit' skill (E/RB) where he bites the juju fruit was inspired by Takeshi Kaga eating bell peppers on Iron Chef.
See you on the airship!