The Arc App is a place where we update players on important information regarding Star Trek Online on Xbox One. It's also the only place where players can redeem any promotional codes we give out. Here it is in all its glory: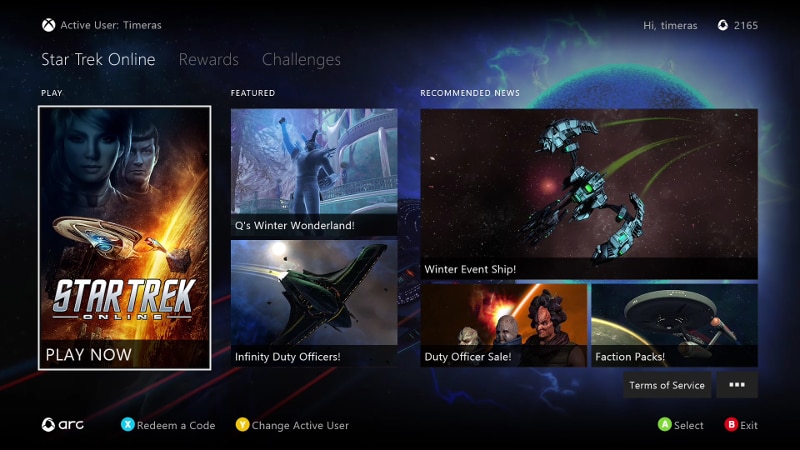 How to redeem promotional codes for Star Trek Online on Xbox One:
1. Install Star Trek Online from the Xbox One marketplace.
2. On launching Star Trek Online, you'll have the option to link your gamertag with an Arc account. This will open the internet browser on your Xbox One and you can complete the account linking process there. If you skip it now, you'll have another opportunity later.
3. Once you're in Star Trek Online, select the Arc option: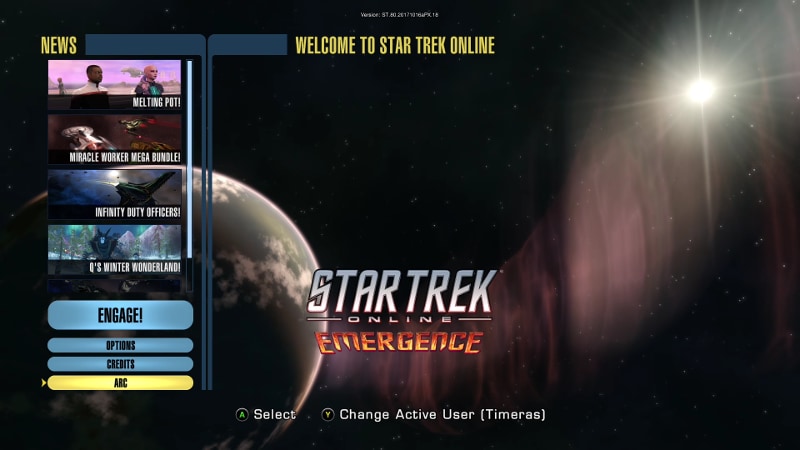 4. Install Arc from here (you can also just search for Arc in the Xbox One Marketplace)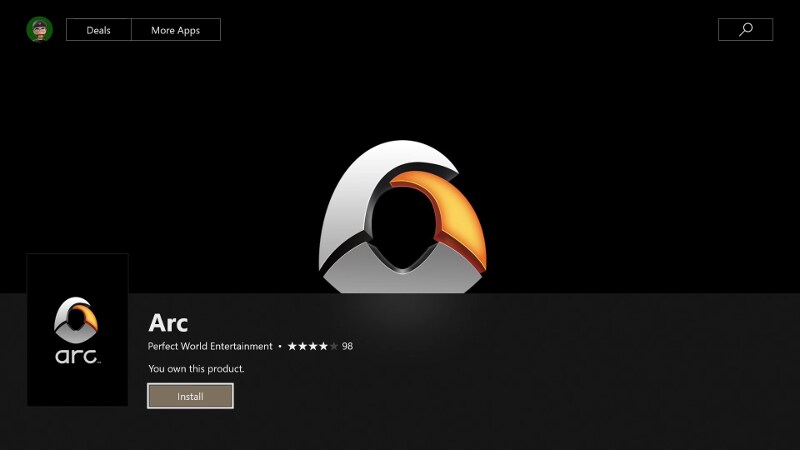 5. Launch Arc and hit the X button.
6. Enter your code in the field and select Redeem.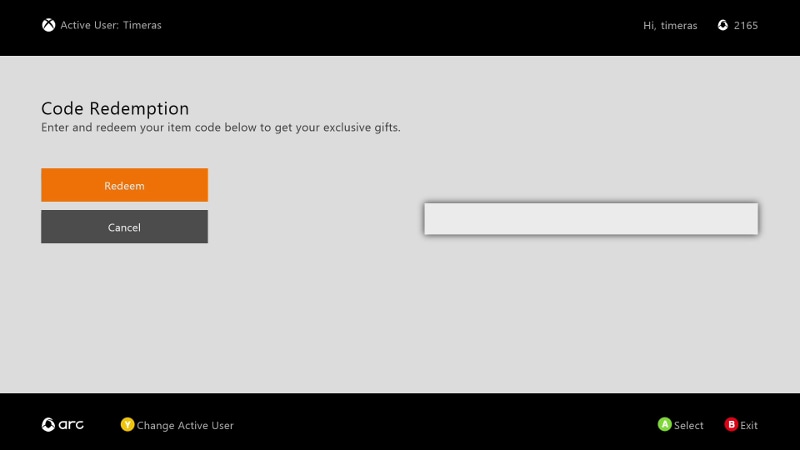 7. Head back to Star Trek Online and find the Promotions Tab in the C-store to pick up your prize!