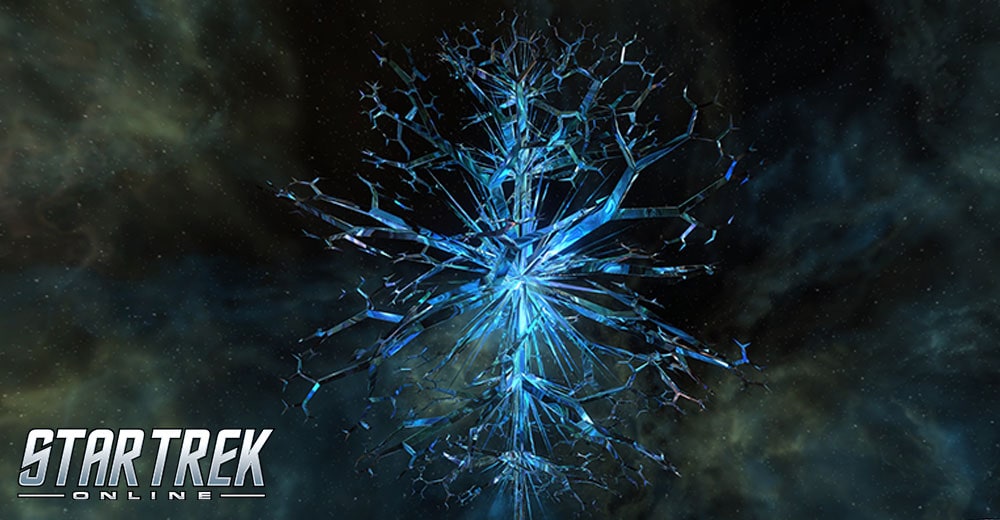 For the next three weeks, from May 11th at 9:00 AM PT to June 2st at 10:00AM PT, Federation, Klingon, and Romulan Republic Captains on Xbox One and Playstation 4 between levels 50-60 can queue up for our 10-captain "Crystalline Cataclysm" event to defeat the Crystalline Entity and earn one Crystal Shard every 20 hours. After collecting 14 of them, players can complete a new Event Reputation project to be rewarded with 50,000 Dilithium Ore, 250 Marks of their choice, and the Universal Kit Module – Crystalline Spike! This kit deploys a spike that forces enemies to attack it, and then detonates to damage those enemies drawn in.
BONUS! Once the new, main reputation project is complete, a brand-new bonus 1-Shard project will become available to slot. Completing this will earn players 2,000 Dilithium Ore and 35 Marks of their choice (Romulan, Dyson, Undine, or Delta Marks).
To participate and earn Crystal Shards, queue up for either the Normal or Advanced version of the event – a successful completion of either will award you with one Shard, in addition to the normal rewards.
Lastly, stay on alert, Captains! Recent intelligence reports reveal that there are a few new tactics the Entity and its allies are using during this event to thwart your attempts of destroying them.
Gather your friends for this epic event and we'll see you in-game!