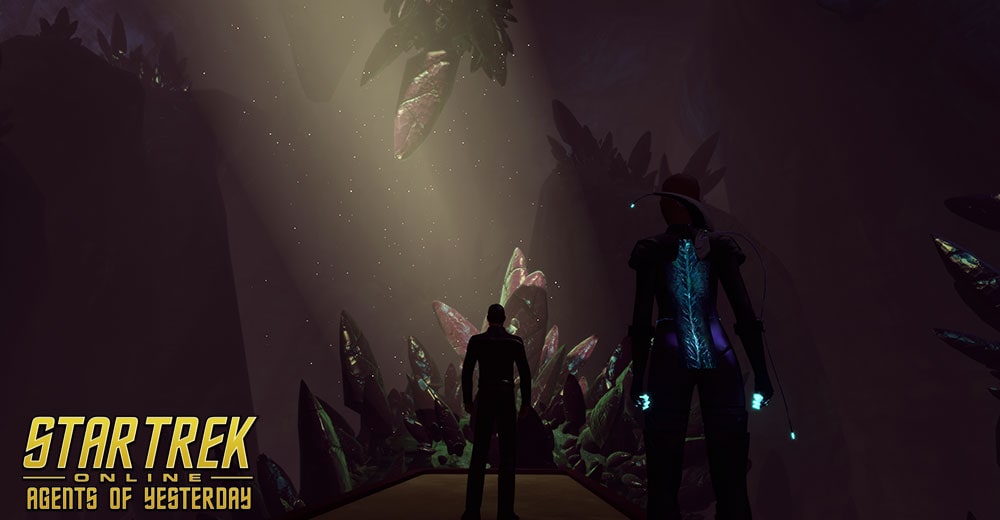 Each week we'll roll out new rewards for the Featured Episode "Echoes of Light." Last week's reward was the Nausicaan Energy Torpedo Launcher. The final reward is the Nausicaan Energy Lance. In addition, the first completion of this mission on an account this week will grant a Featured Episode Weekly Reward Box. This box gives your choice of an Enhanced Universal Tech Upgrade or a Captain Specialization Point Box, which gives the character who opens it a Specialization Point. The Weekly Reward Box, Tech Upgrade, and Specialization Point Box are all Bound to Account, and may be freely traded between your characters. The Specialization Point Box requires the opening character to be level 50 or above.

Scientists have created a powerful Nausicaan ground weapon from salvaged Nausicaan equipment. This technology in the hands of Nausicaan pirates has proven time and again to be a nuisance. Now, we will observe how the Nausicaans respond to exploiting that which has made them strong.
All unlocked rewards will remain as selected options on "Echoes of Light" once it is added to the normal Episode list. The Featured Episode Weekly Reward box will not be acquirable by running "Echoes of Light" once this week is over. Make sure not to miss out!
Matthew Campbell
Systems Designer
Star Trek Online