Though Neverwinter has only been on Xbox One for a few months, we thought it fitting to celebrate on both platforms. Lord Neverember agrees and has decided to also bring the Protector's Jubilee to Xbox One. Hearing of the celebration, Elminster Aumar has traveled to Protector's Enclave to partake in the events and will be your official guide to the festivities. During this time of celebration, adventurers will be able to tackle daily quests, battle through an exciting new skirmish event in Protector's Enclave and earn plenty of rewards to help you celebrate the anniversary in style!
Event Starts: Thursday June 18, 2015 at 10 AM PDT
Event Ends: Thursday June 25, 2015 at 10 AM PDT
What are the festivities?
As part of the celebrations, Protector's Enclave will be decorated with celebratory banners while performers juggle and breathe fire on the city streets. The doors to the richly decorated Protector's Garden will open to all visitors during the event, but after the festivities, only those who have redeemed a Garden Key may enter.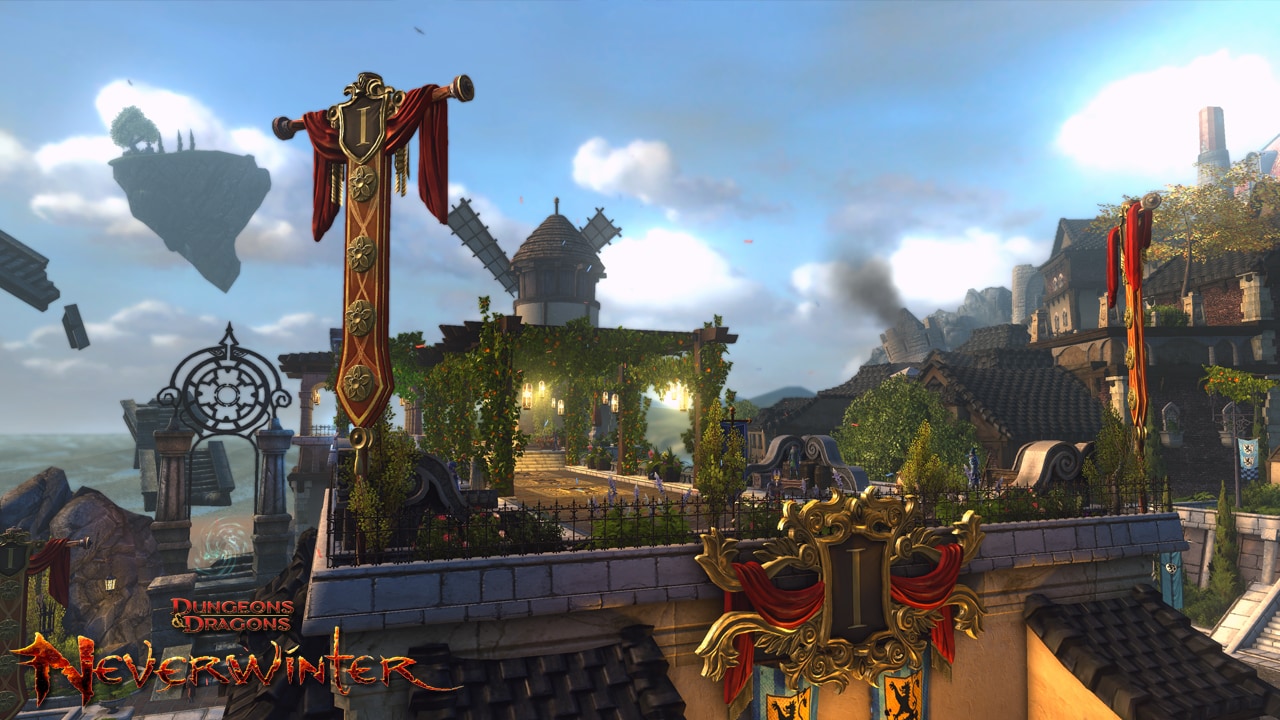 Elminster's Messages – As part of Elminster Aumar's visit to Protector's Enclave, he is seeking the help of adventurers to deliver grim tidings to the Harper agents scattered across the Sword Coast. Players will travel to various zones to accomplish missions, speaking to Harpers in the field. Players of at least level 6 will have a chance to receive two random quests based on their level. Completing the quest will grant you Commemorative Figurines that can be used to redeem Jubilee items in the event store.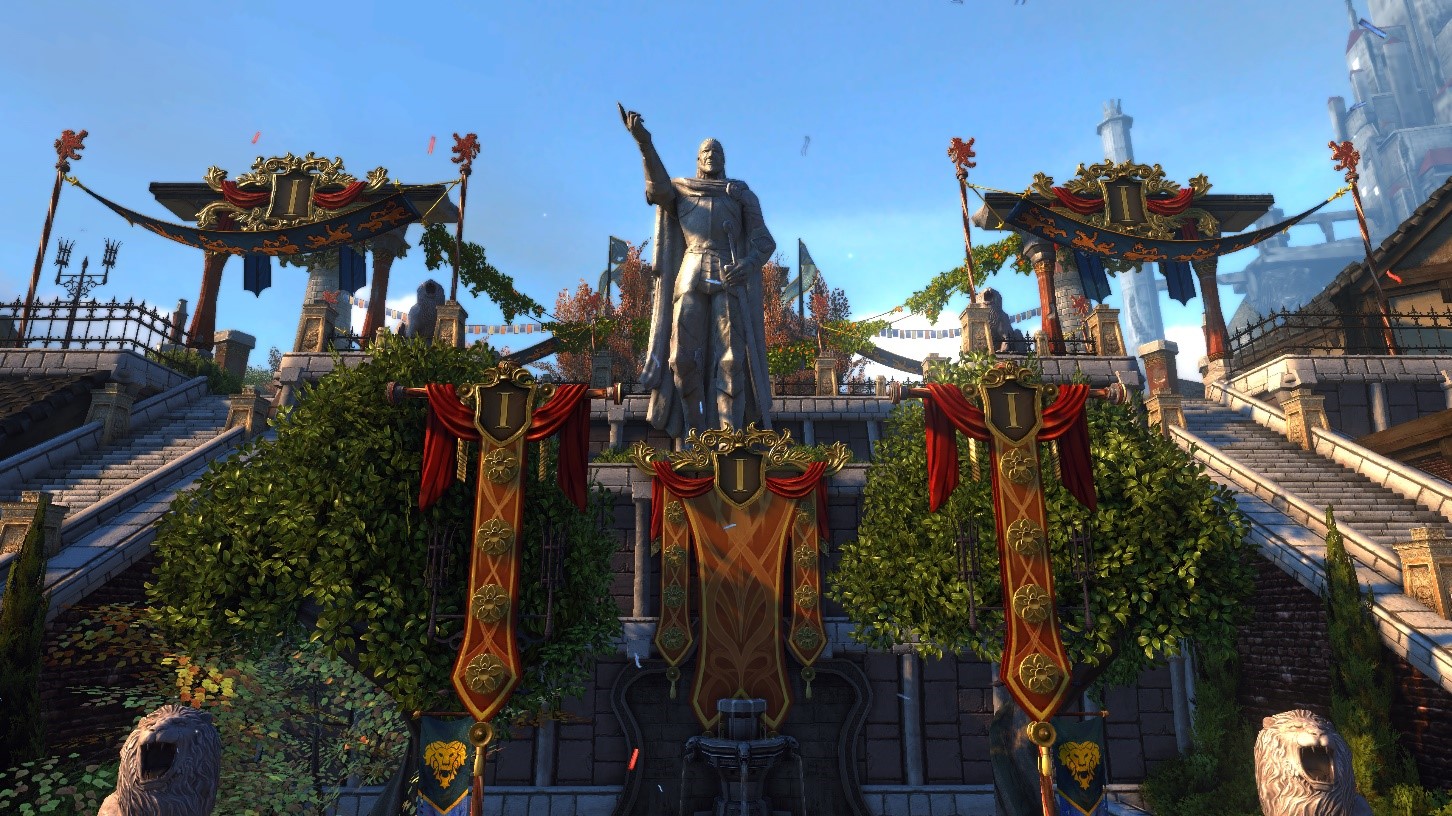 Protector's Speech Skirmish – Lord Neverember has taken this time of celebration to address the people of the city, but unsavory elements want to do anything they can to disrupt the speech. It is up to you to help prevent these creatures from disrupting this joyous occasion.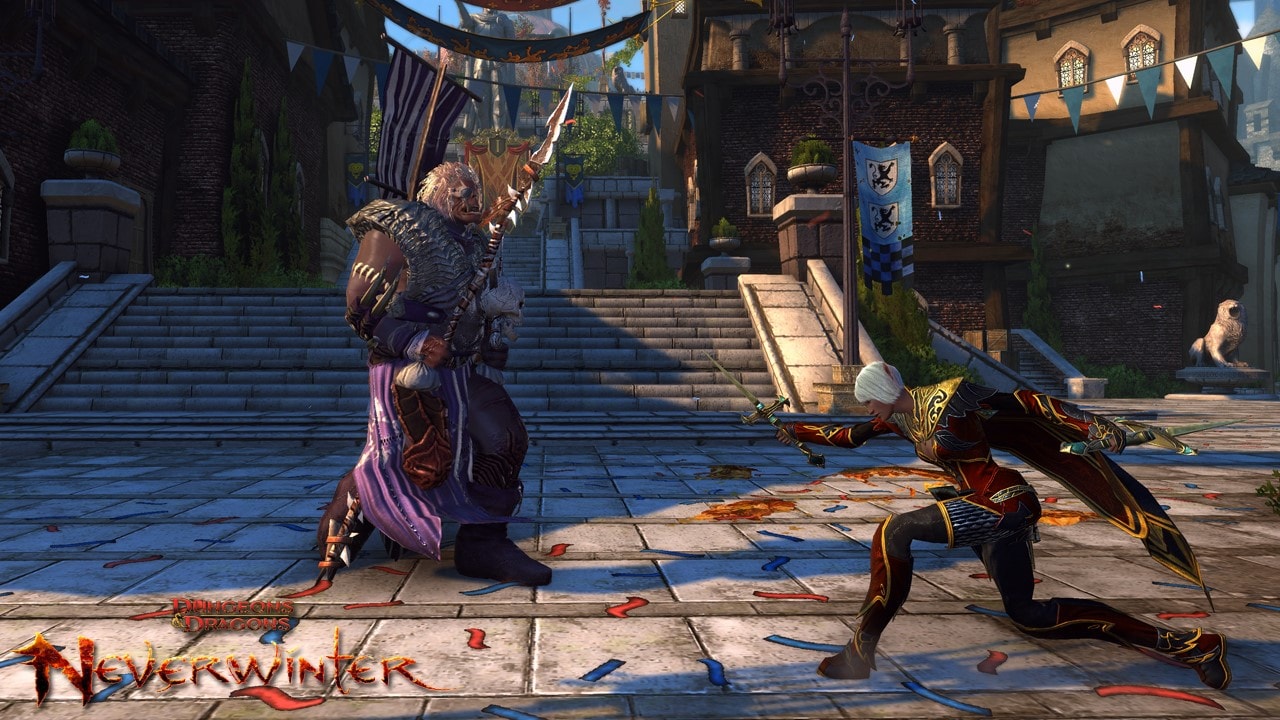 The Protector's Speech is a scaling skirmish event that takes place in Protector's Enclave. Each run, three randomized encounters will attack different parts of the city, and adventurers will have to defend the city and defeat the creatures. Defeat the hordes and you will be rewarded with many items including Neverwinter Renown.
Commemorative Figurines and Renown can be used to purchase these rewards:
New Companion – Every now and then you need a bit of entertainment along your travels through the Forgotten Realms. The Traveling Entertainer is the perfect companion to lift your spirits and will also aid you in your battles with several fiery tricks.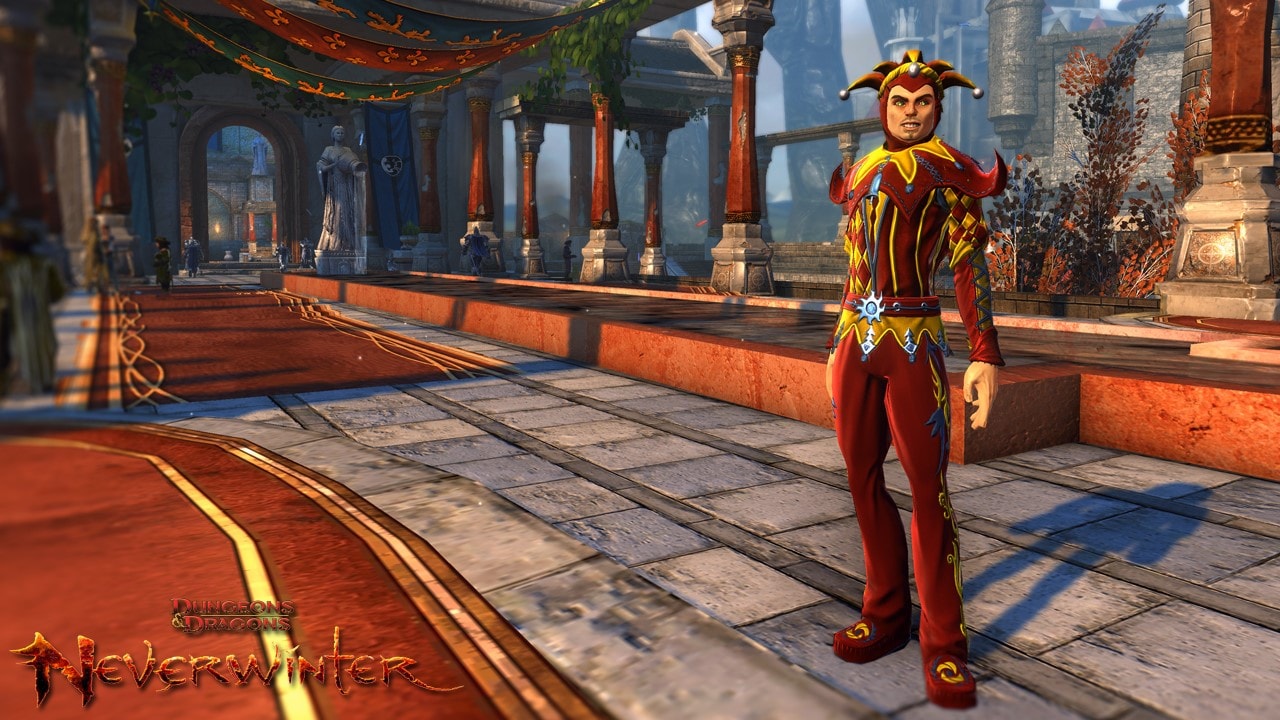 Ceremonial Armor and Cloak- This four-piece transmutable armor set was fashioned after the anniversary banners that are hung all around Protector's Enclave. The transmute armor and cloak items are available for each class.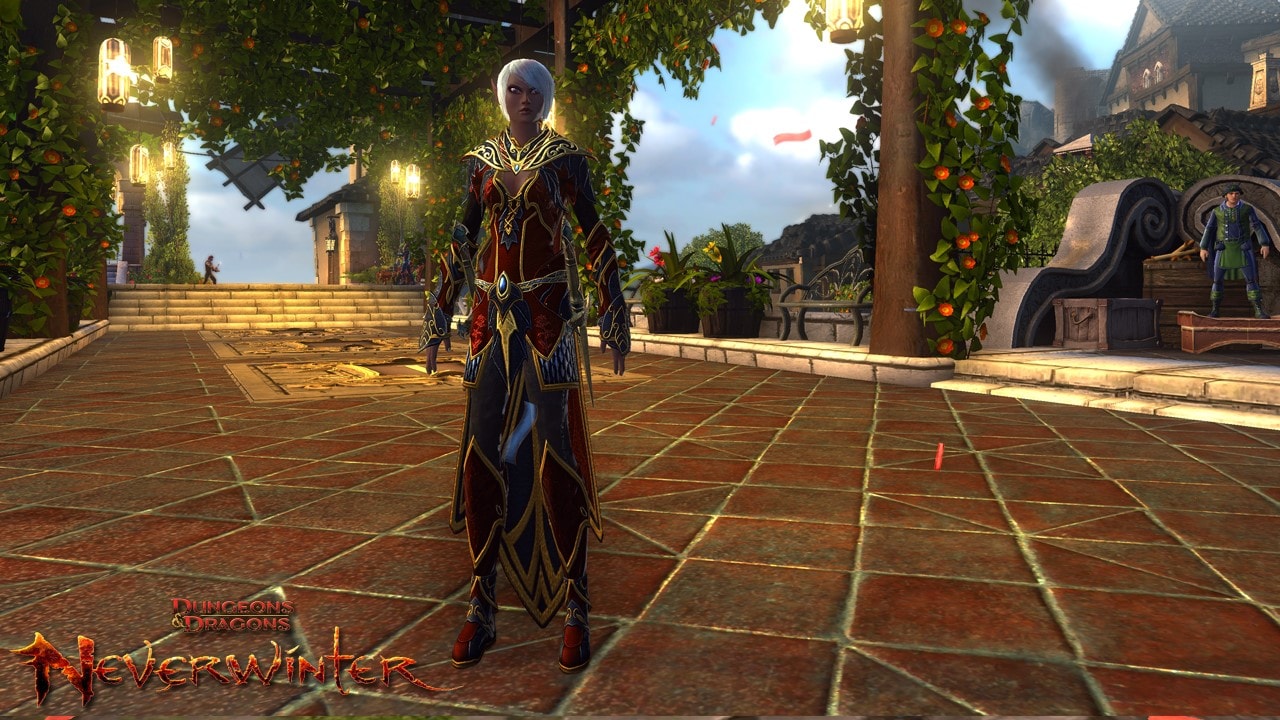 Throne of the Lion - You may never be on a throne overseeing Protector's Enclave, but you can always pretend to with this fancy item. Sit on your throne and ponder what you'll be doing next in Neverwinter; taking out Lostmauth or maybe a bit of PvP?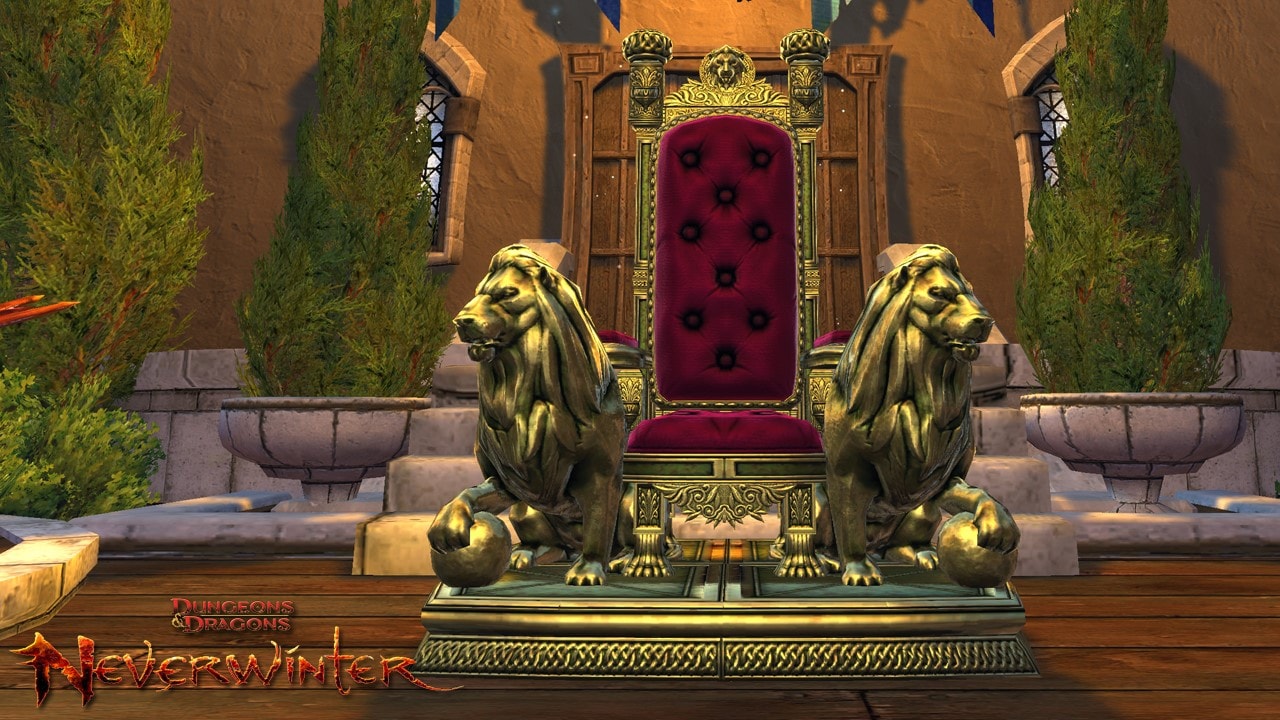 New Fashion – Look your finest during Protector's Jubilee with the Waterdhavian inspired fashion set that is famous for its dazzling and luxurious designs. This classy set is sought after by fashion enthusiasts along the Sword Coast to flaunt their rank amongst the other commoners that walk in the city.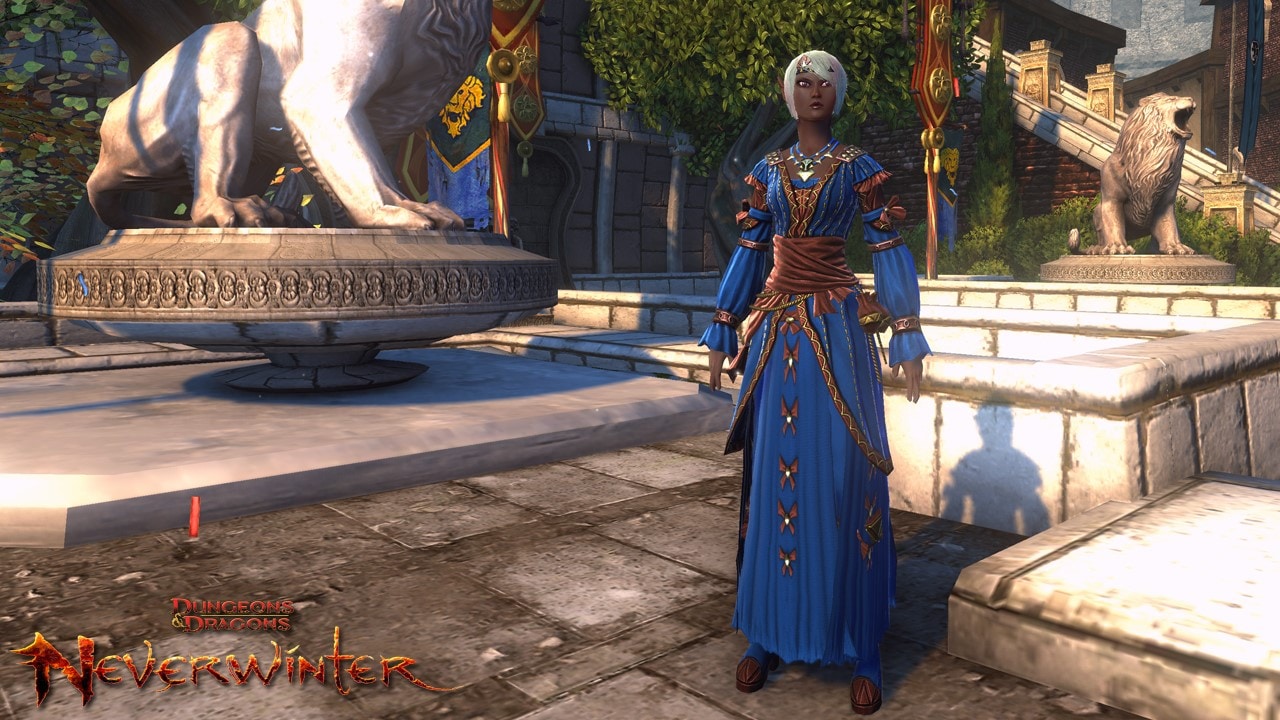 You can also receive:
Celebratory Confetti – A celebratory "popper" item that shoots confetti in all directions. There's also a chance for an Ancient Curio to be left behind, which can be taken to the Disheveled Madman for a reward.
Anniversary Ham – This slow cooked piece of ham increases maximum Block and Stamina for a half hour.
Elminster's Lunchbox – A reward pack that contains random food items from events, including the Anniversary Ham.
Elminster's Guide to Juggling – This item unlocks the "Juggle" emote.
We're extremely excited to offer this week-long event in celebration of Neverwinter's two-year anniversary. Simply reading about the Protector's Jubilee does the event no justice. Login now and start celebrating with the rest of the Forgotten Realms! Here's to another year of Neverwinter!
Want more game details, screens, and videos? Like Neverwinter on Facebook for more fan-exclusive content and follow us on Twitter – tweet us your questions! And, subscribe to our YouTube channel for the latest Neverwinter videos.